The ride along the eastern coastline north of Campbeltown is amazing, though hilly at times. We pitched our tent just next to the Arran ferry at the beach near Claonaig. I hadn't heard about the isle before but it looked inviting.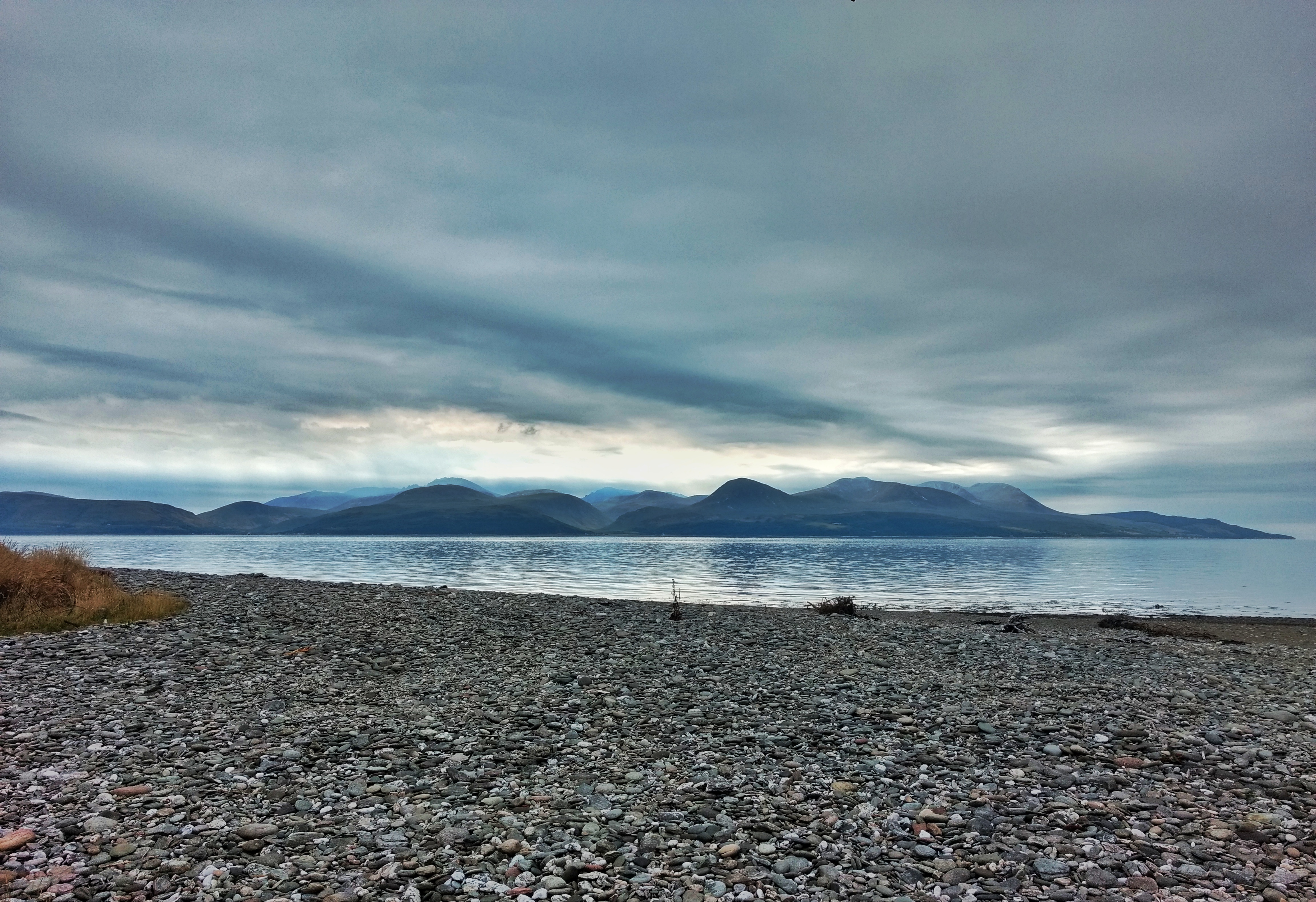 The water was also inviting and we didn't mind the cold temperature too much.
We made our way to Tarbert, which has a bit of an odd history.
There was a festival in town and we had a bit of a chat with this guy until he was asked by a little girl why he was so tall, as if there was something suspiciously wrong.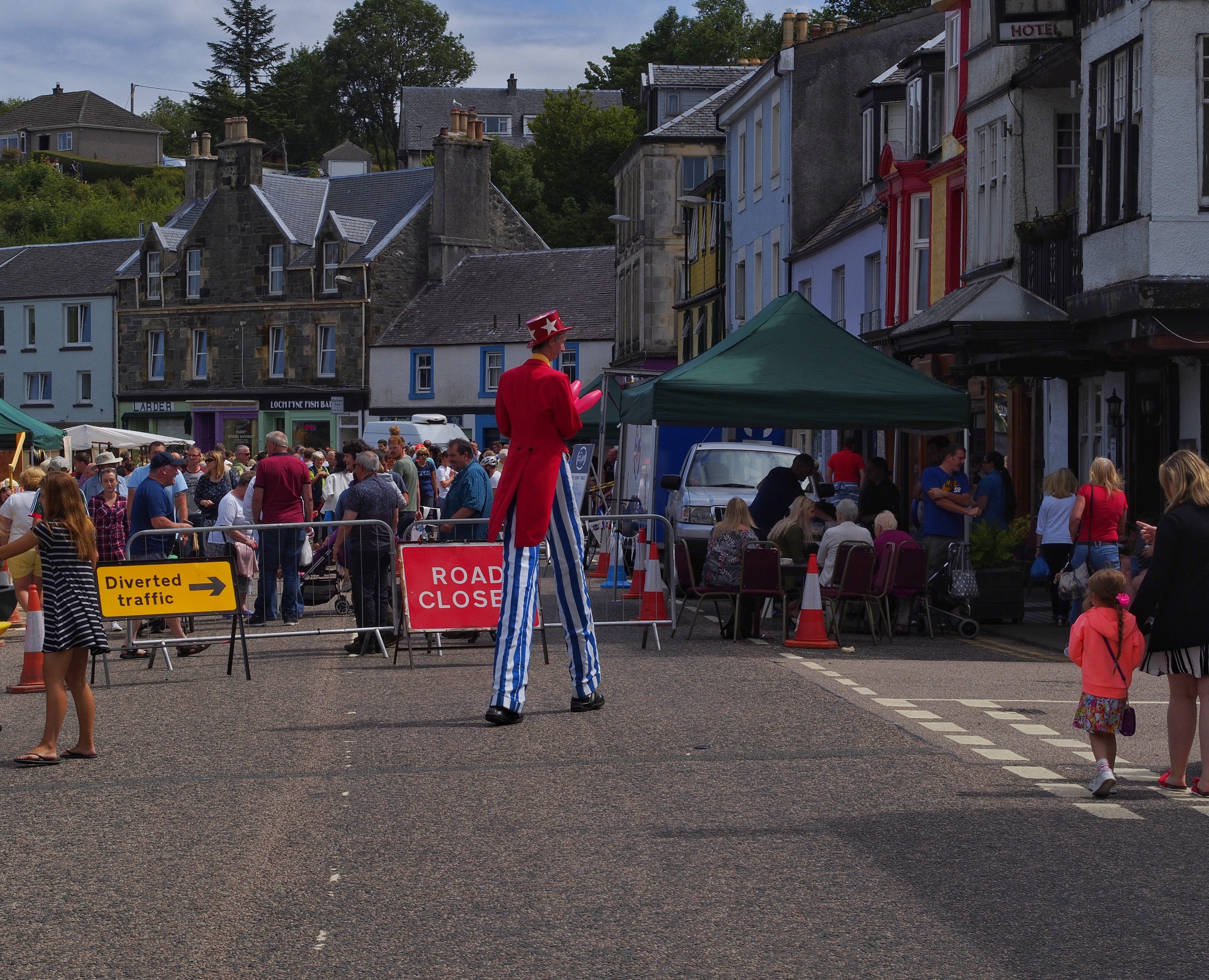 On a long cycling trip, one has to make sure to stretch. A pretty backdrop to do so is easy to find in these parts.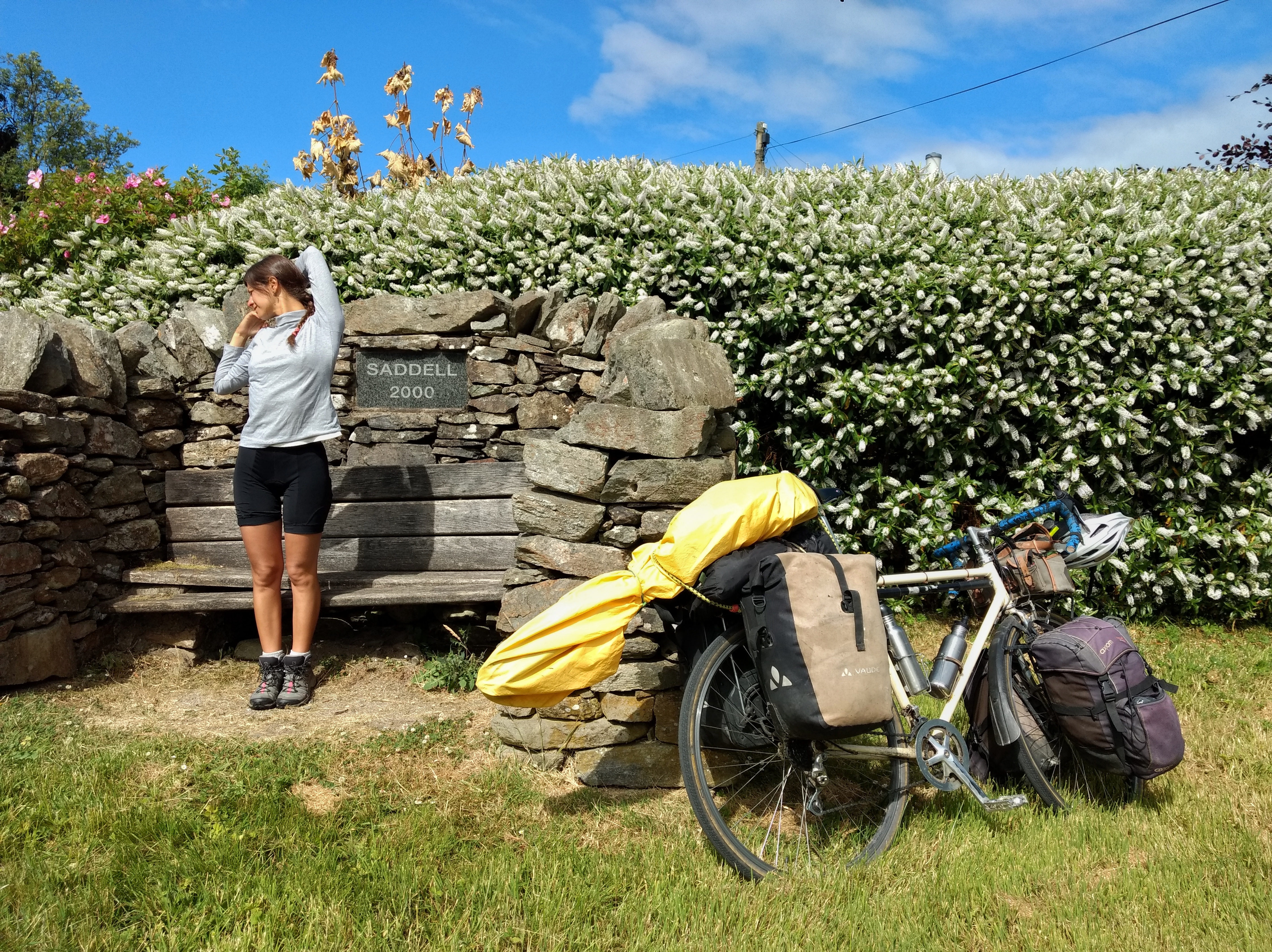 We still came past the odd castle in forgotton places like here Carnasserie Castle.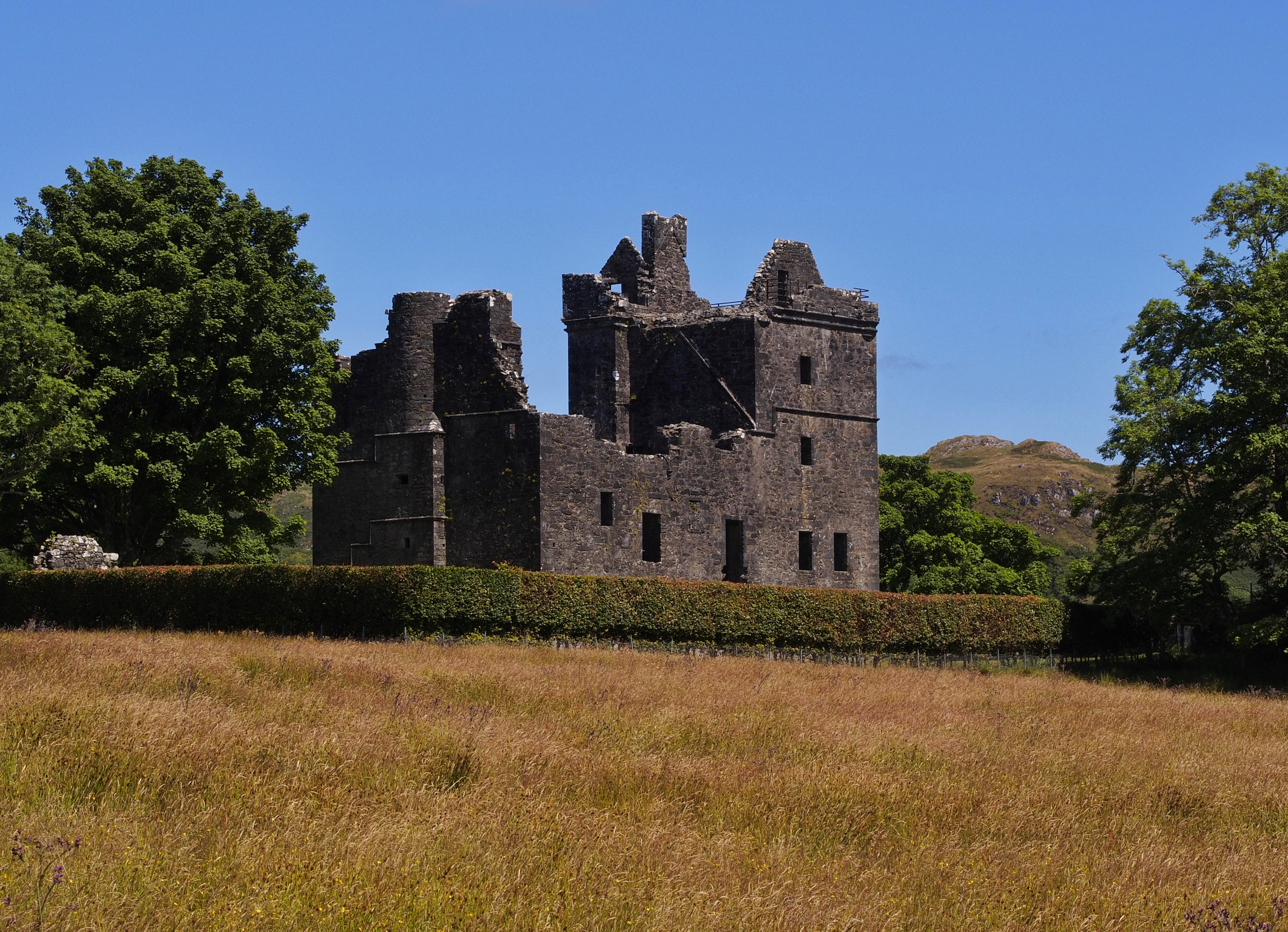 We wildcamped for three nights in a row but we stayed in places that let us wash up at the end of the day in the ocean or in a nearby river.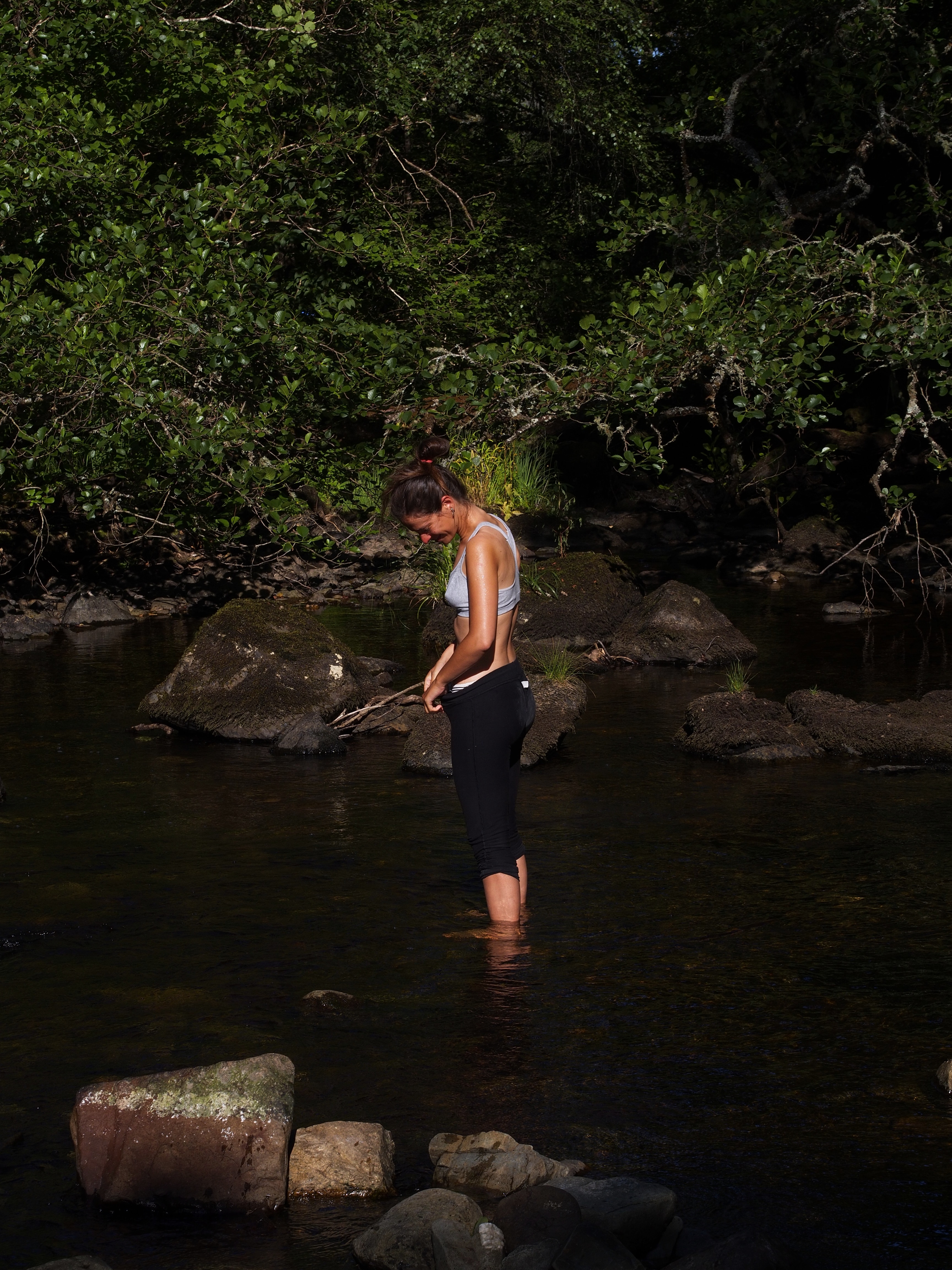 We still felt quiet fresh when we rolled into Oban from where we took the ferry to the Outer Hebrides.