We spent our first night in Northern Ireland just next to the border. When we crossed it, we hardly noticed it. If it weren't for the big protest signs from the border communities against the Brexit and consequently an EU border deepening the separation of the two Irish countries once more.
The next day we stayed in Portstewart with David from couchsurfing. An incredible kind host and interesting character. It took a while to get our bags inside and to get settled in as we were soon deep in conversation.
The next day David started to cycle with us and was our local guide.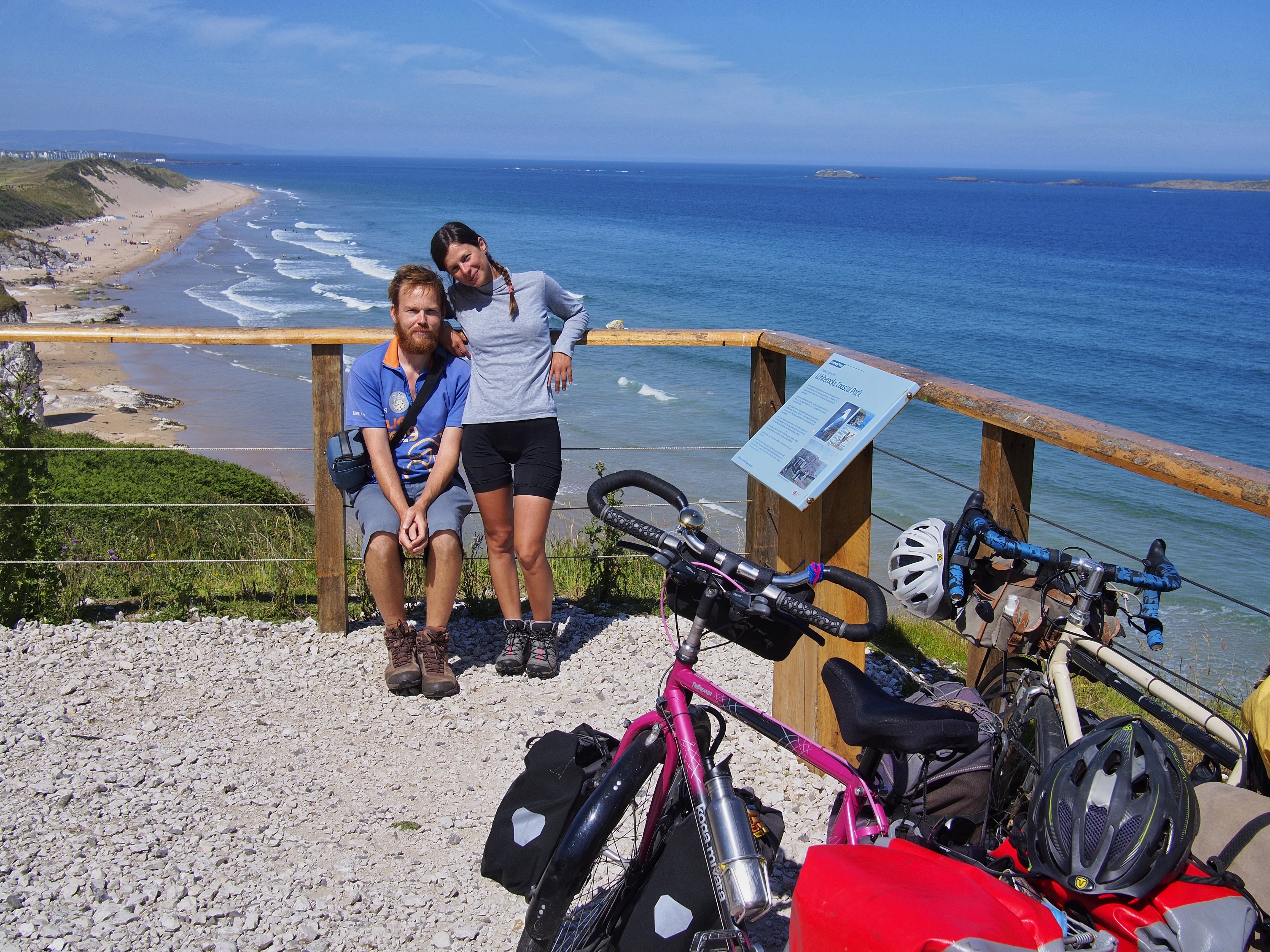 The sun was out and the coastline shone in bright colours with the different blues of the sea and the white of the sand and the limestone.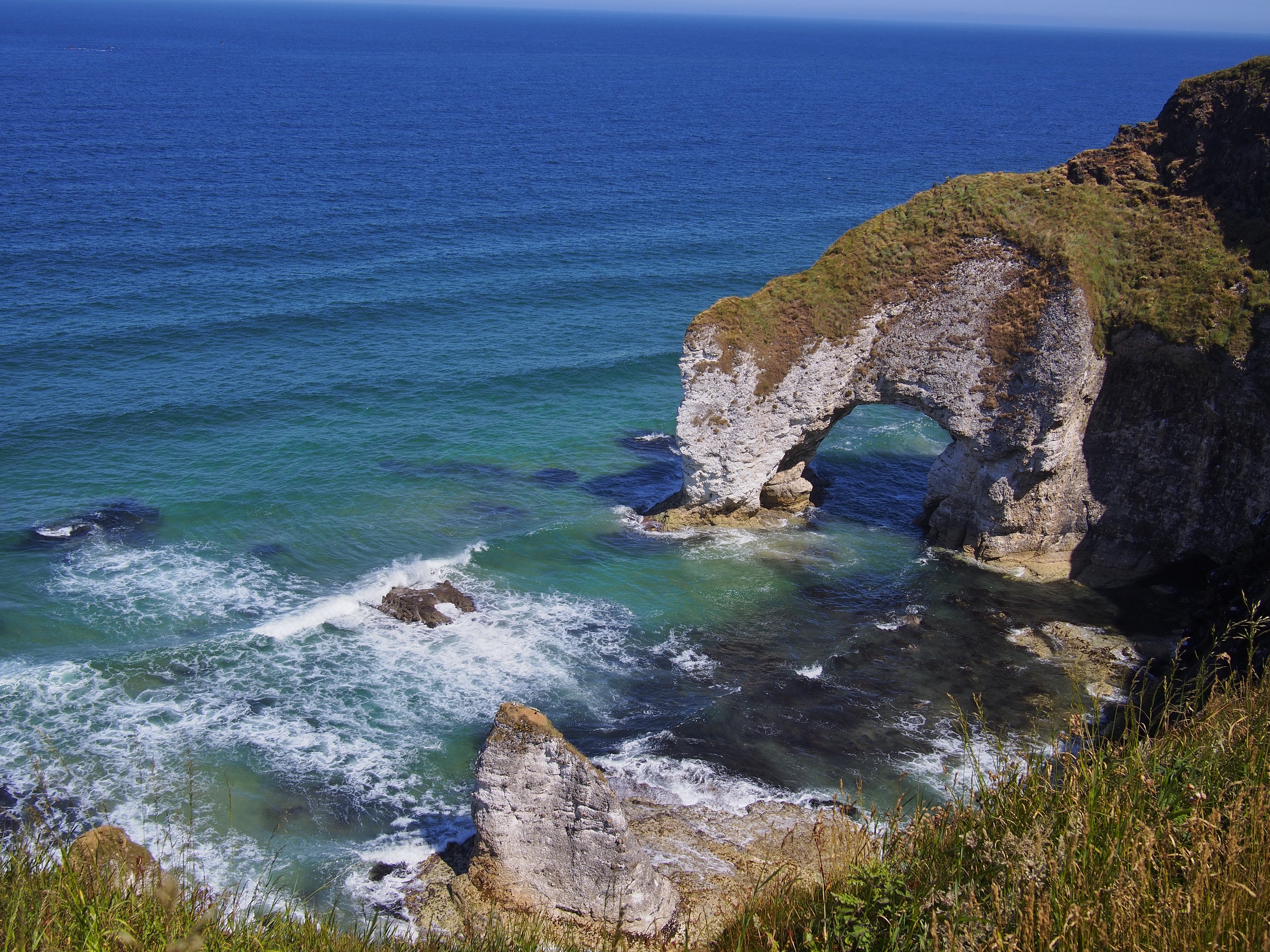 About halfway we met Dave again whom we first met at the Leitrim cycling festival a week earlier. Together we cycled to Bushmills and a coffee break before he set off again to take the ferry to Scotland the same day.
We had more time and also stopped at the biggest attraction along the coast, the giant's causeway.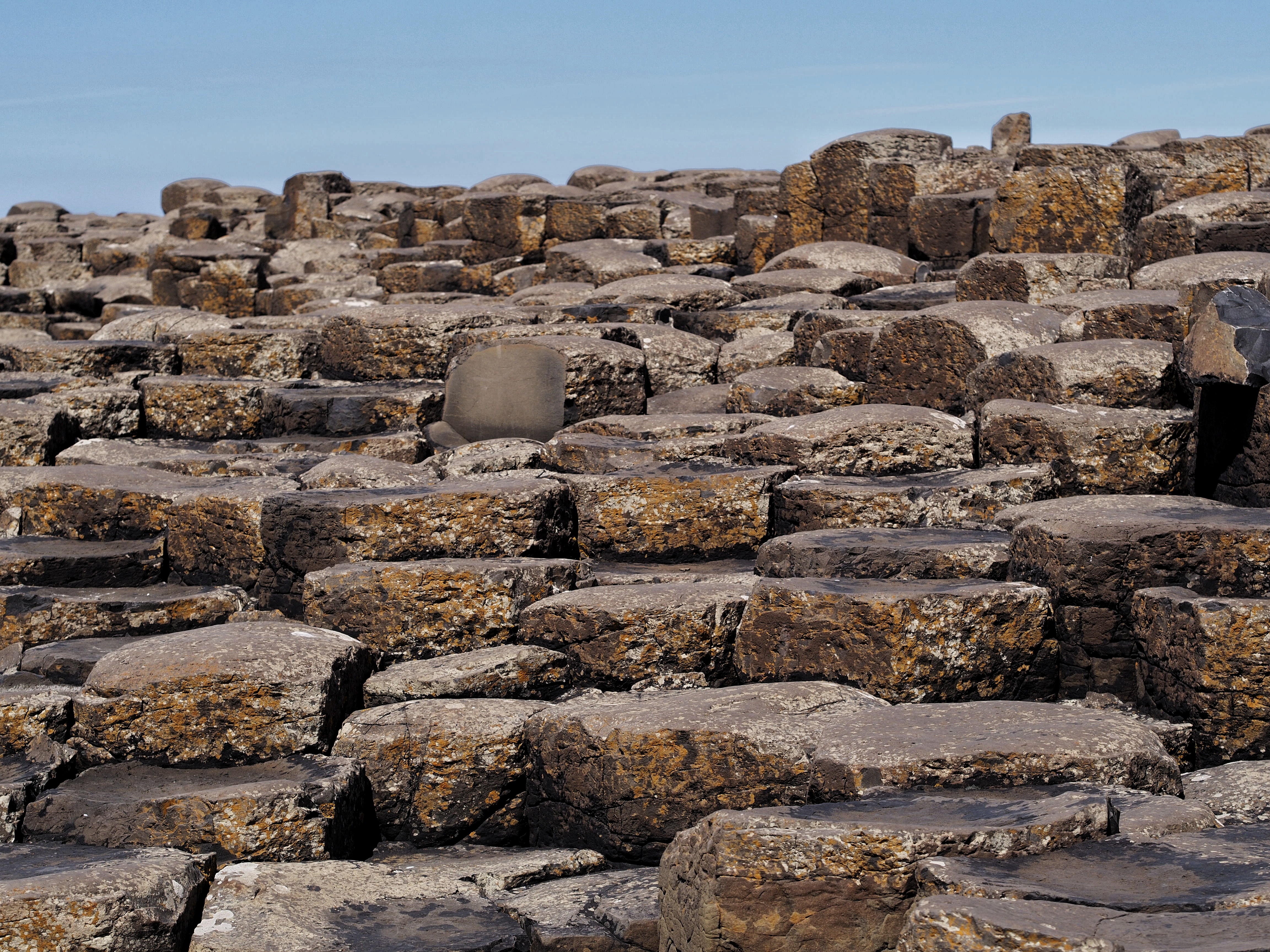 There was some climbing to be one and usually gave one a fantastic view of the coastline.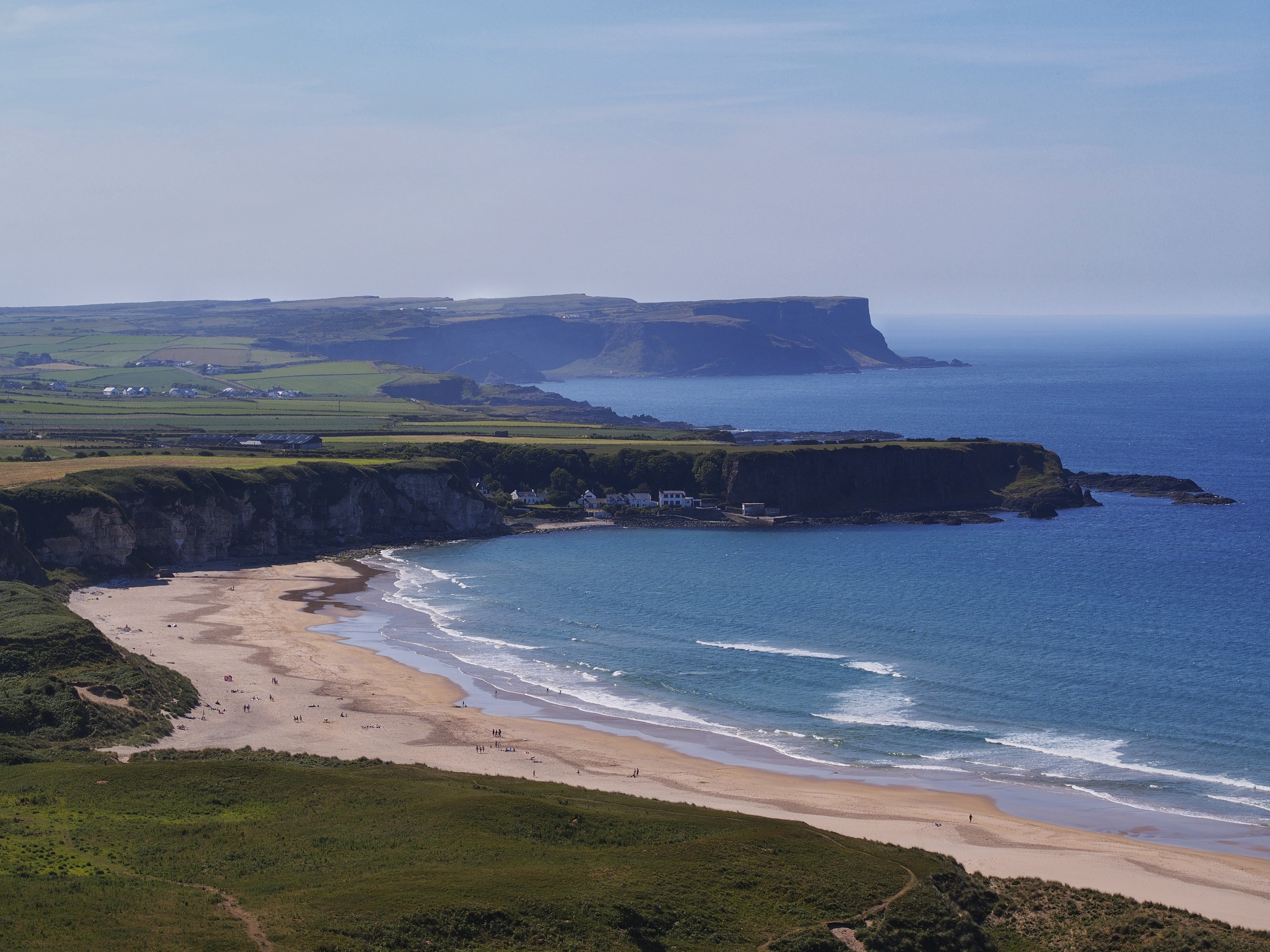 Whitepark bay was as far as David went with us where we stopped for a small break and ate the leftovers from last night's dinner.
Our goal for the day was Ballycastle, where we would stay with Paul, another cyclist who was so kind to let us stay in a spare room of his house. Once again a kind host and interesting character. We had a long and enriching evening together and talked until midnight when we finally went to bed.
The ferry to Campbeltown in Scotland wasn't leaving before the afternoon. So Paul was showing us his favourite spot just outside town. We took the guitar with us and he his camera and a small audio recorder. We passed the afternoon playing some songs and making a photo and recording session out of it.
The ferry ride began entertaining enough. The small boat bouncing on the waves and seemingly an almost exclusive service for cyclists, four out of five passengers had their bikes on bord. After an hour our stomachs felt duly entertained and we were glad when we finally arrived at the harbour and had some time on the bicycles to find our balance again on the first kilometers in Scotland.