Just a small note in one of the cycling groups was enough to make the decision to adjust our plans to make it to the small village of Manorhamilton.
In the evening we went to a presentation of two travellers before retiring to our tents early.
The next day we all made our way to the castle cafe where various events were going on.
The knotted chords played and sang on and off during the the afternoon.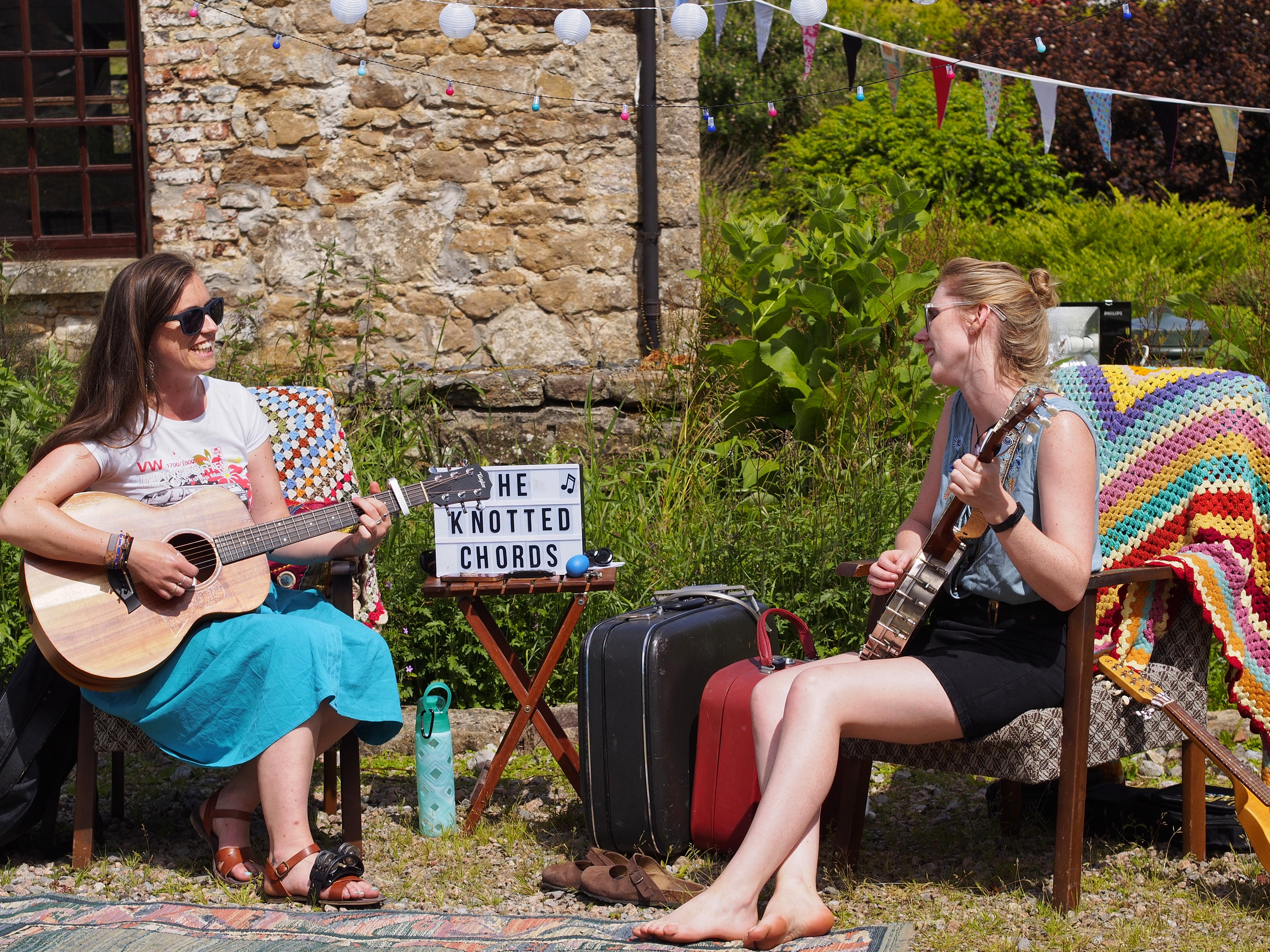 Tattoos were given out to the hardest amongst the group.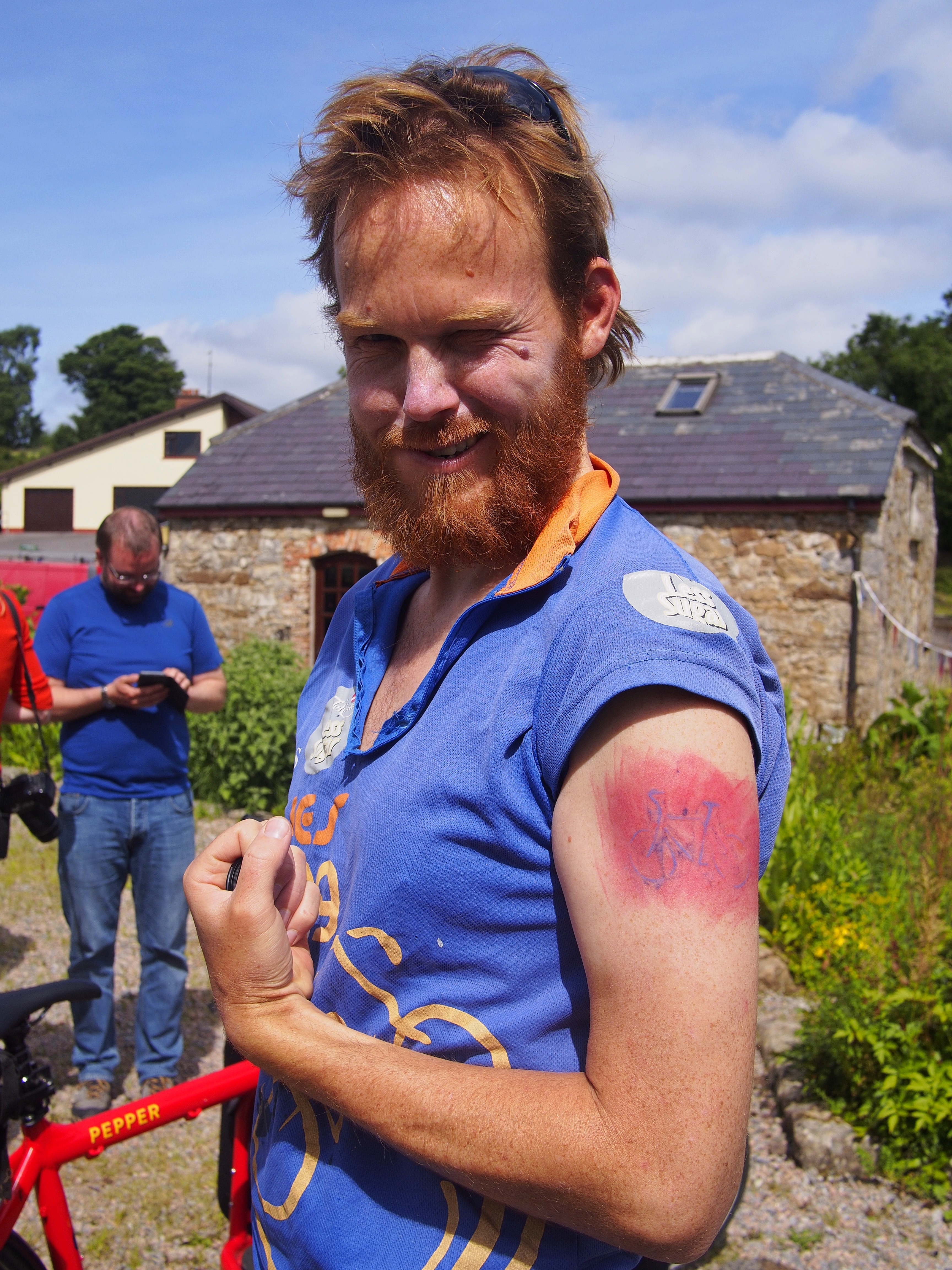 Part of the people gathered then went off for a small round in the hills.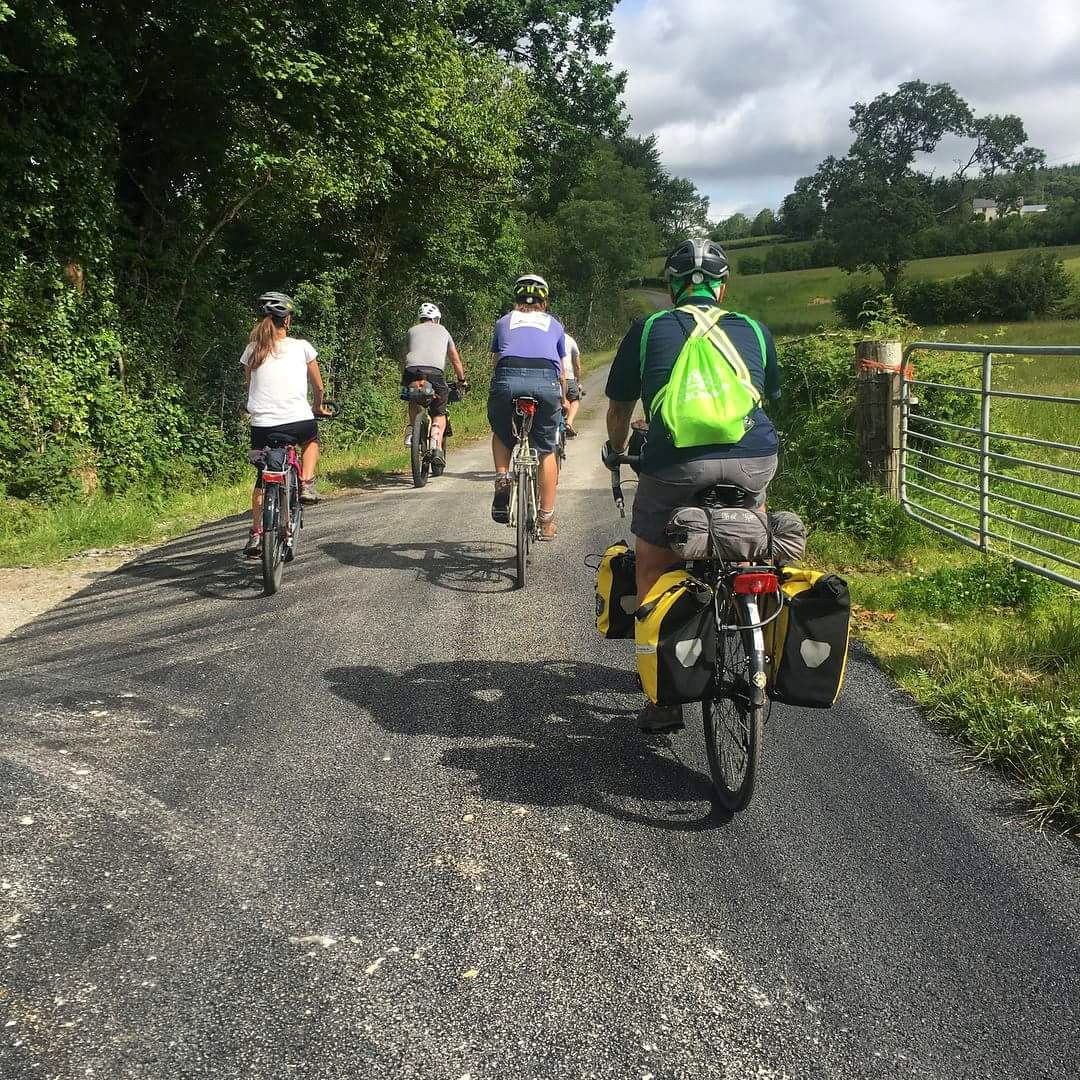 One inventor brought his Scary Go-Round. It was hard work getting this thing up to speed, but it was worth the fun.
In the late afternoon we started our tour to Drumahaire past Doon Lough.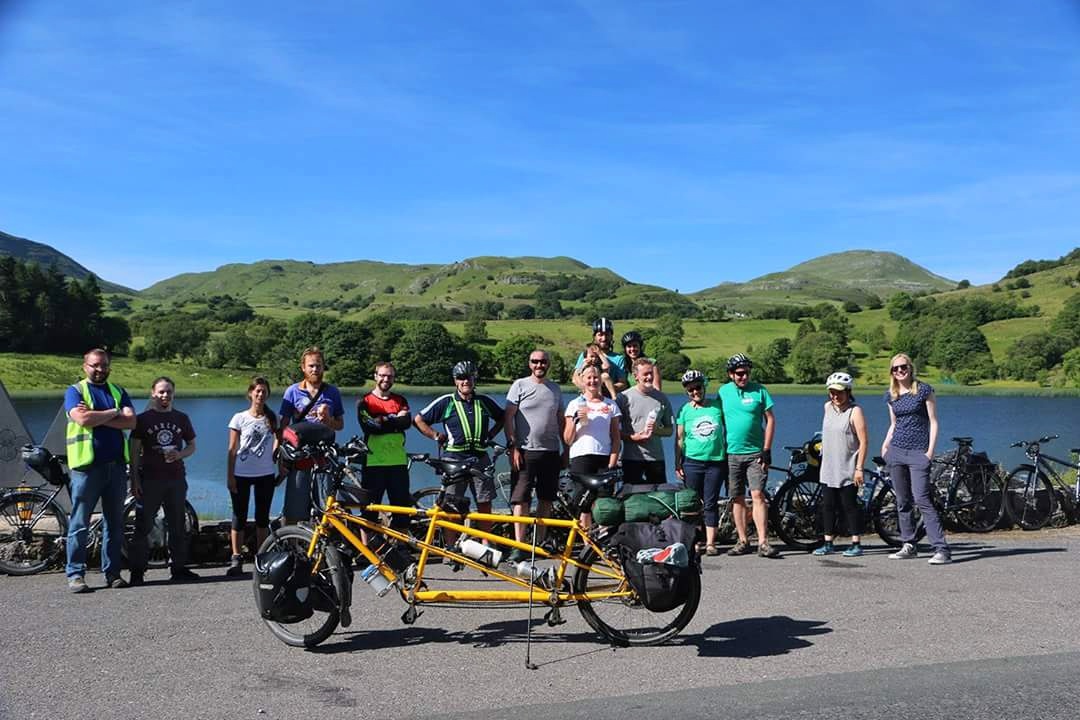 There we sat up camp again before heading to the Crossroads. An Irish tradition around the solstice. A gathering on a crossroad with music and dancing. Every brings some food and drink and a fire is lit and the dancing and singing goes on until late.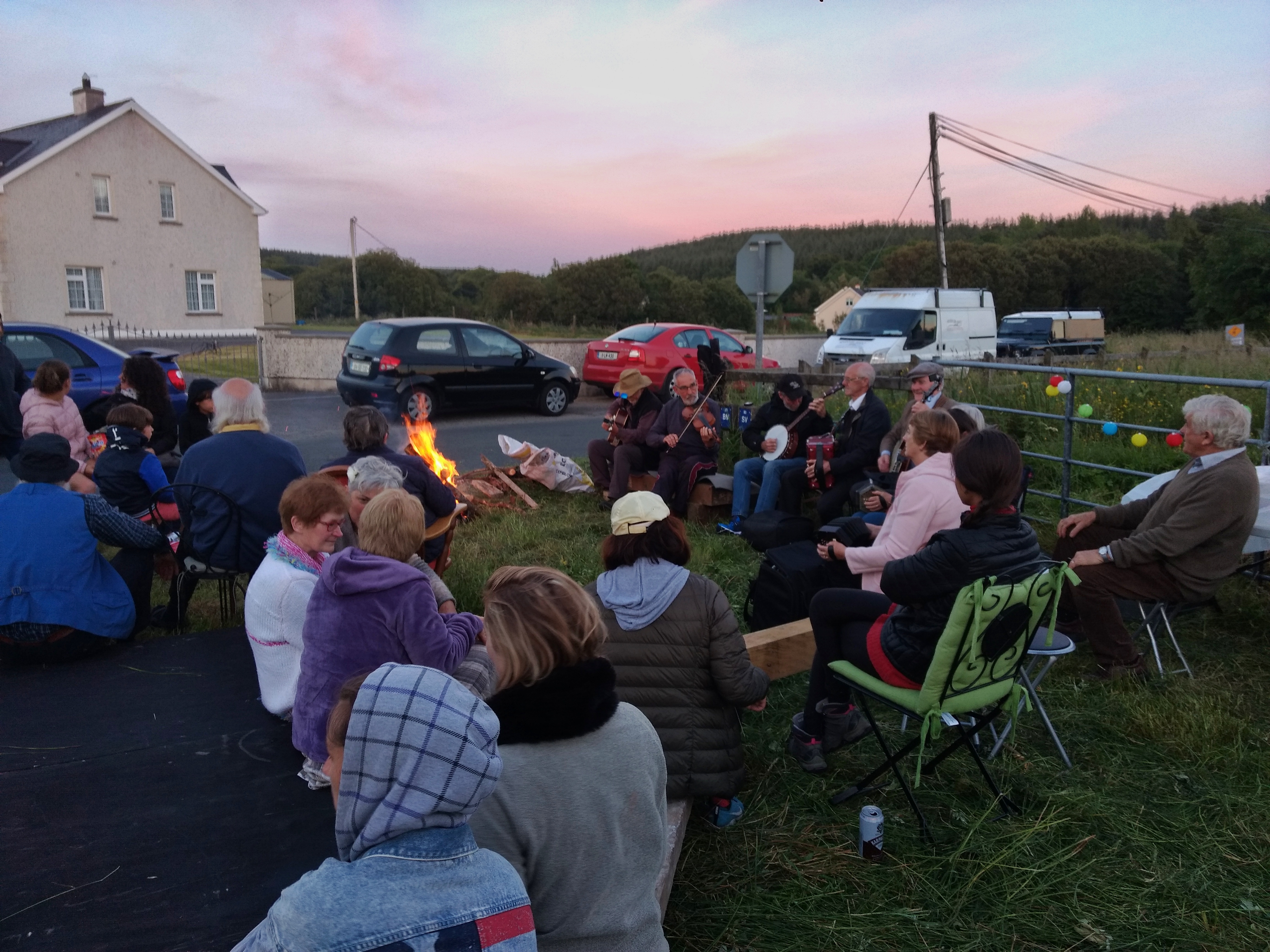 There was a Breakfast cook up the next morning. Typically Irish and heavy.
Luckily there was a pause until we hit the local demo strech of the Greenway. We used the time in between to get our bicycles and ourselves decorated for the occasion.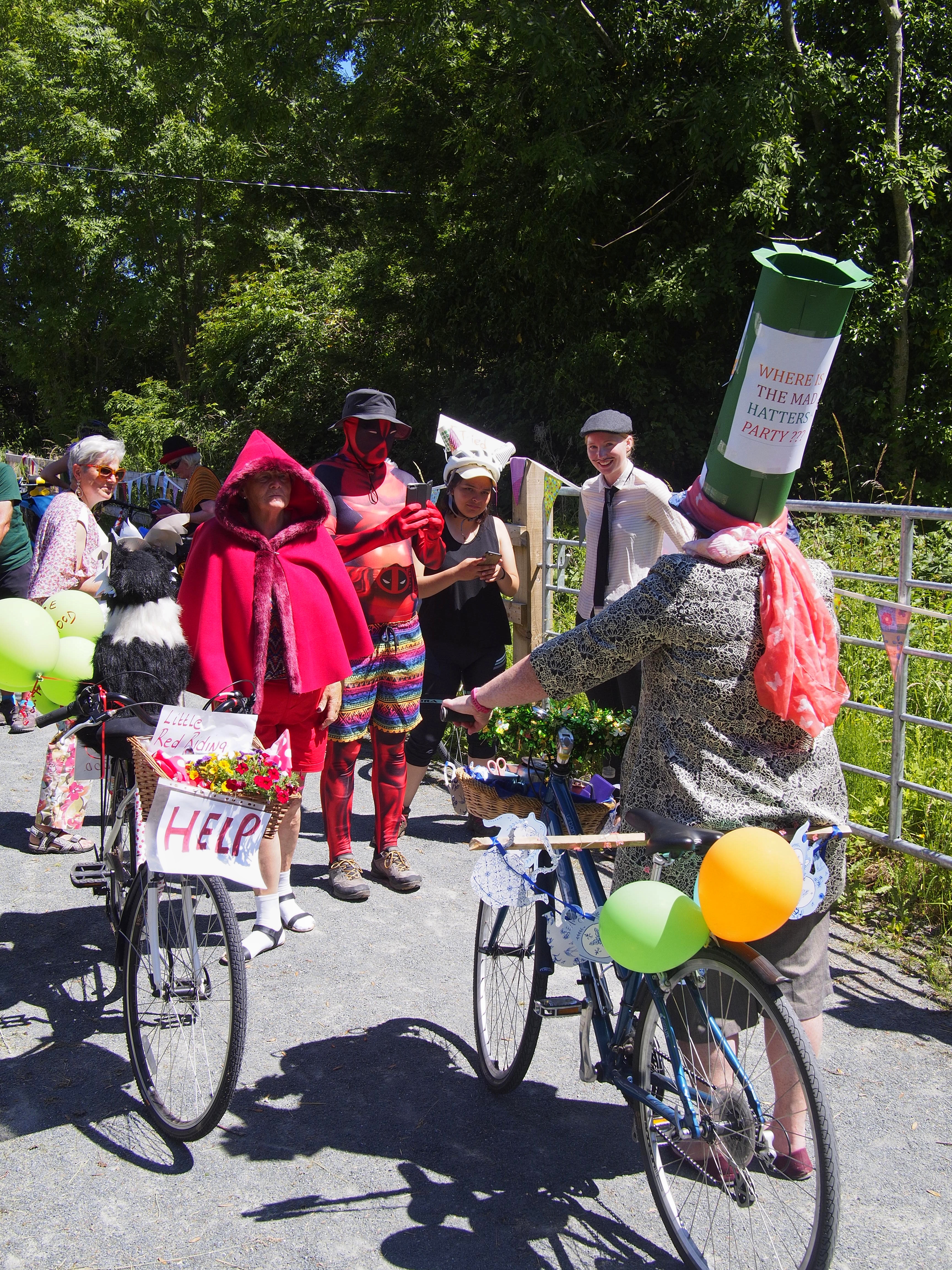 There were judges along that stretch, electing the most beautiful customers, a guy sitting way up a tree playing his trombone and lots of food when we arrived at a cottage at the end of the Greenway. The "Old Market Street Swing Band" was playing and mking this a most wonderful afternoon.
For two songs, Andrea was invited to sing which you can see and listen to if you follow this link:
Old Market Swing Band & Andrea Passerini
The two people without whom this event wouldn't have been possible are Laura and Ciarán from crank & cog.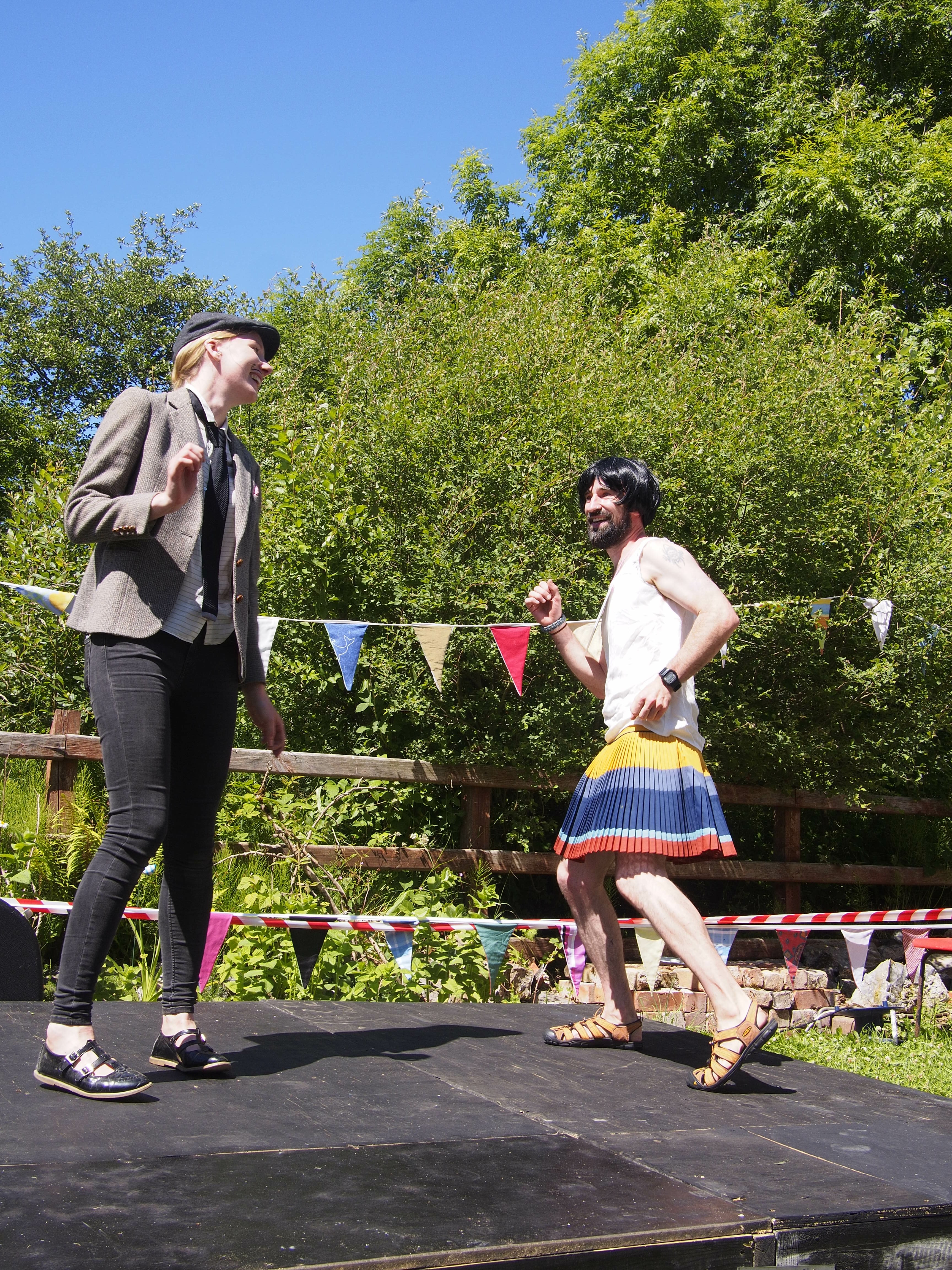 After saying goodbye, we cycled from the festival to Sligo with our attire still donned.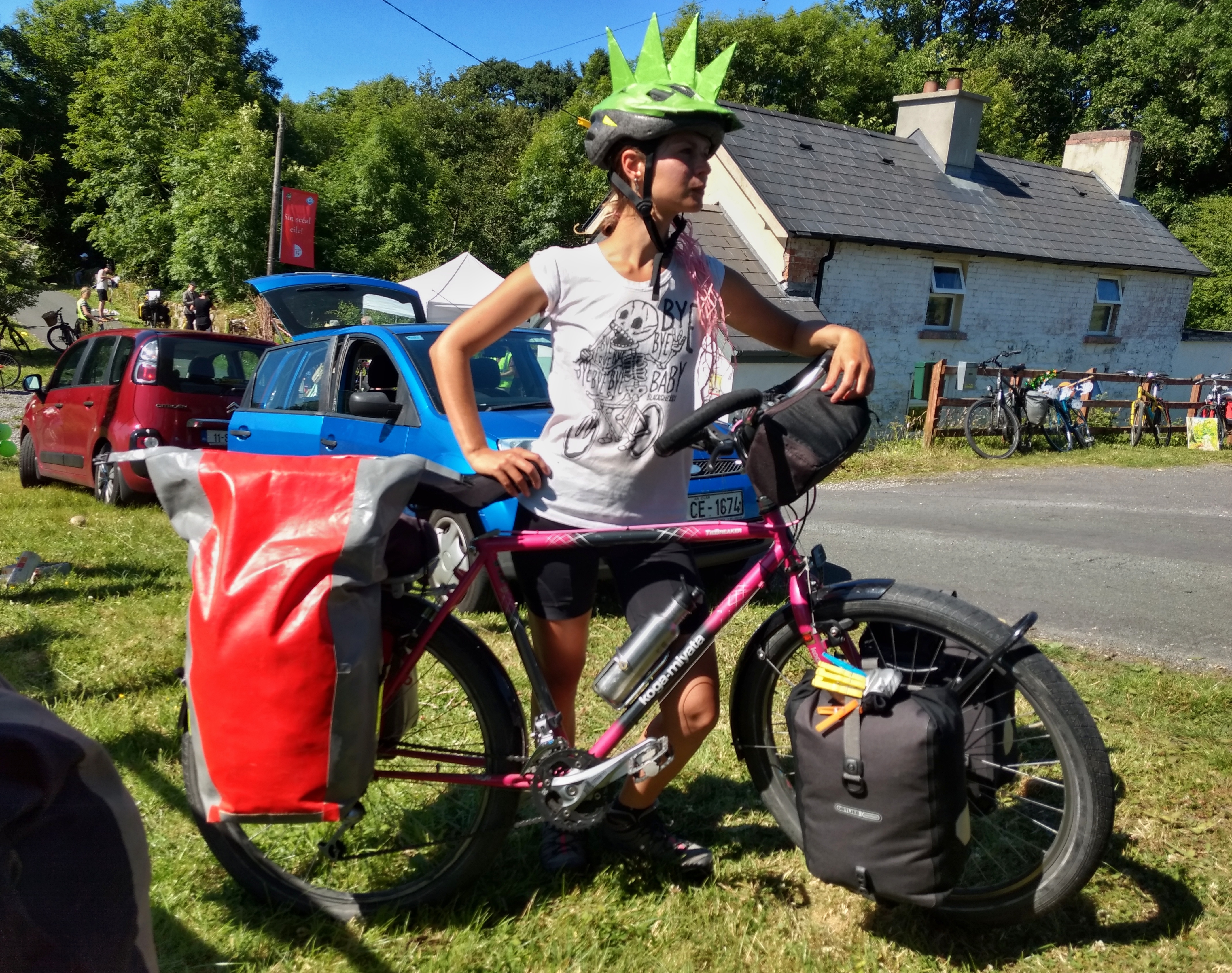 Our time in Ireland is drawing to an end, but with such memories, one feels having really got to know a bit the country and its people.