We didn't always make it to a campsite. So we wildcamped in parts and one time just asked a local man if he knew a piece of land where we could pitch our tent for one night. Michael immediately invited us to make use of his garden and made sure we were lacking nothing.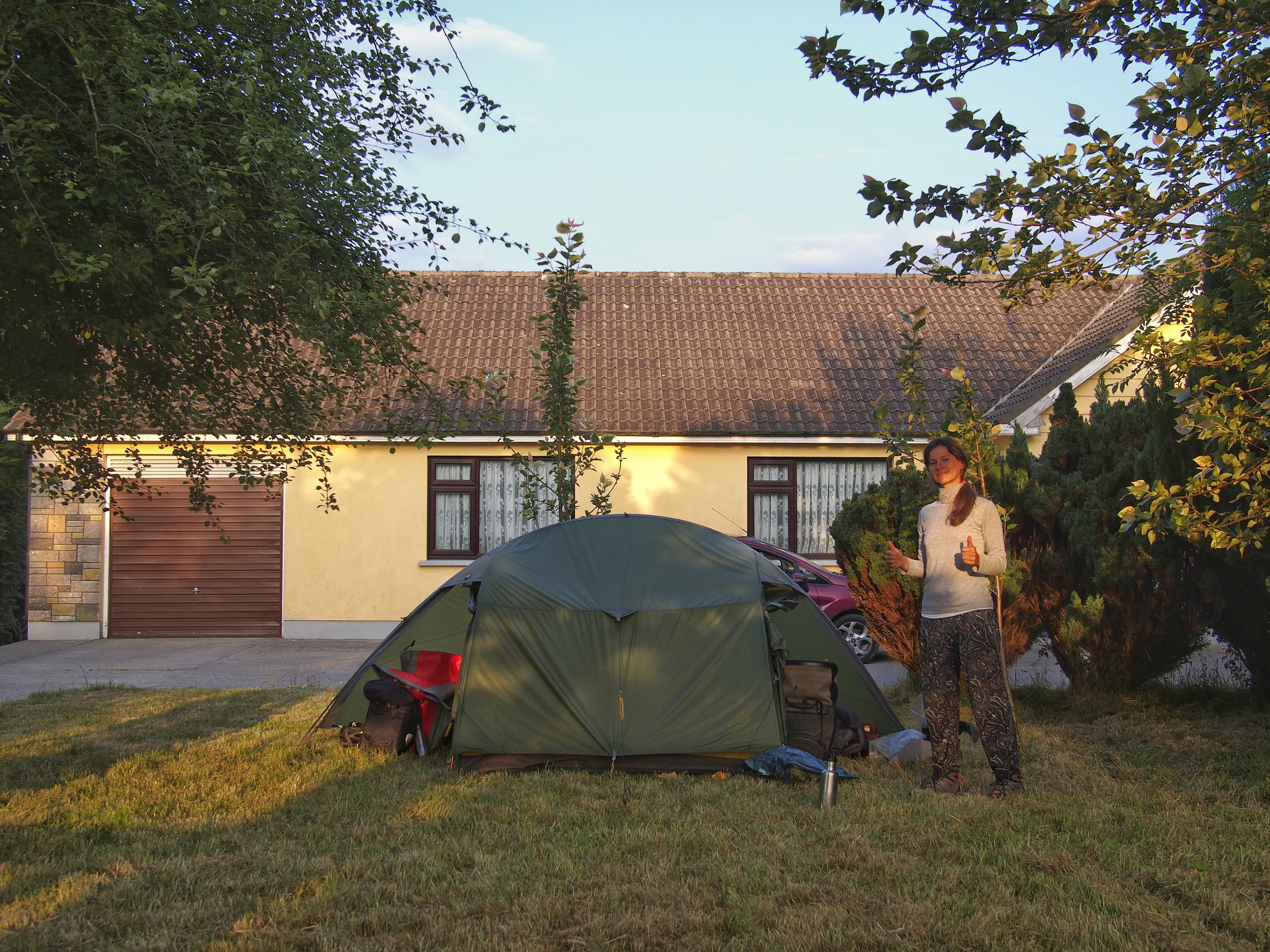 After arriving in Doolin we toom a bus to the Cliffs of Moher before walking back. The visitor center is quiet a busy place and you might get asked to pay a fee to enter the site if coming from the coach parking. After a bit of walking the crowd thins out quickly and afterwards one is looking back and has enough space to be in awe.
The cliffs are around 150 meters at the highest. Sometimes I didn't feel so comfortable near the cliff's edge and also had a hard time watching Andrea finding out how far she could advance.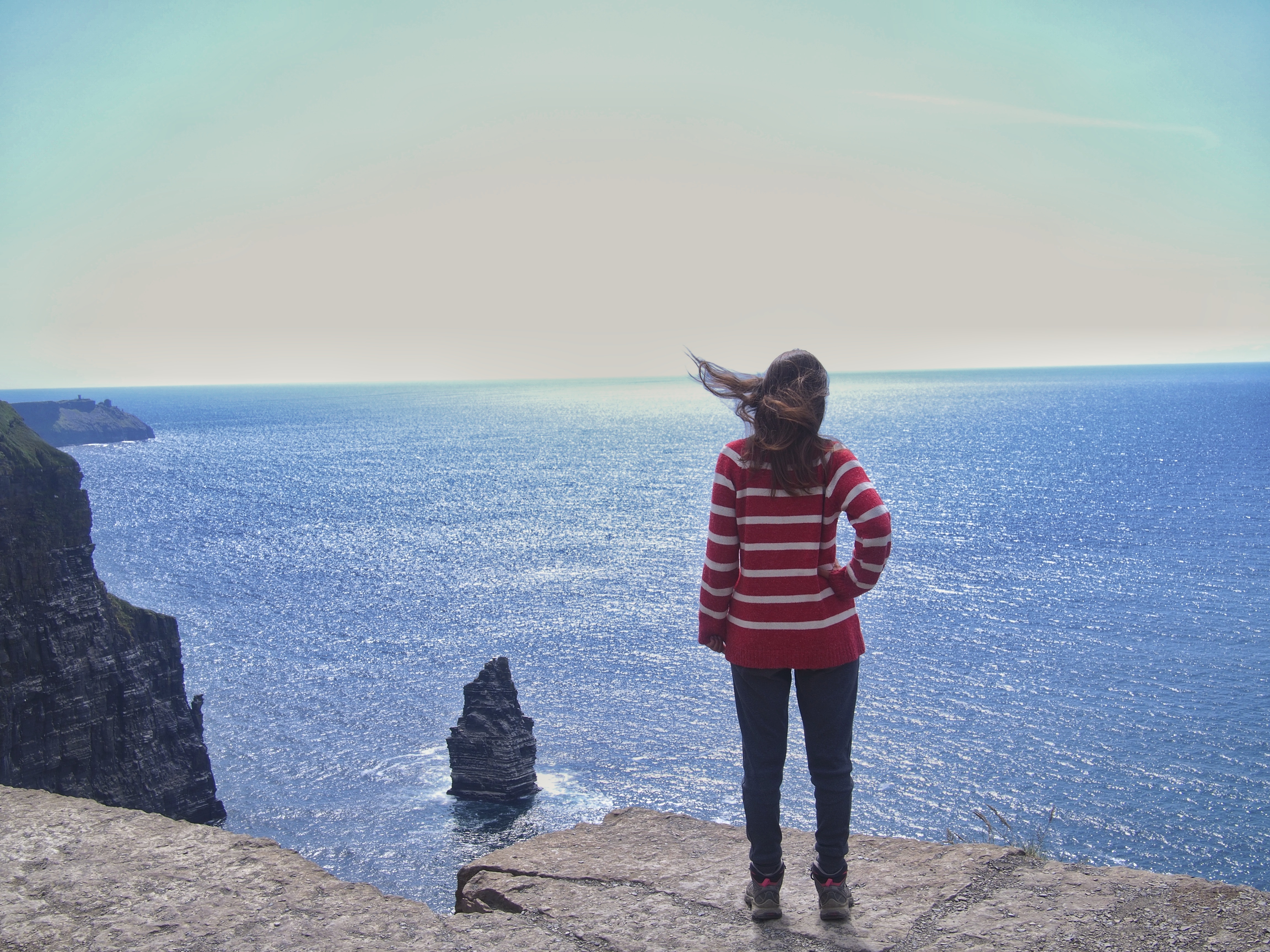 We cycled through a zone called "The Burren" where we stopped at the Poulnabrone Dolmen.
Stopping in Corofin for the night, we made our way to Bofey Quinn's pub to have a pint,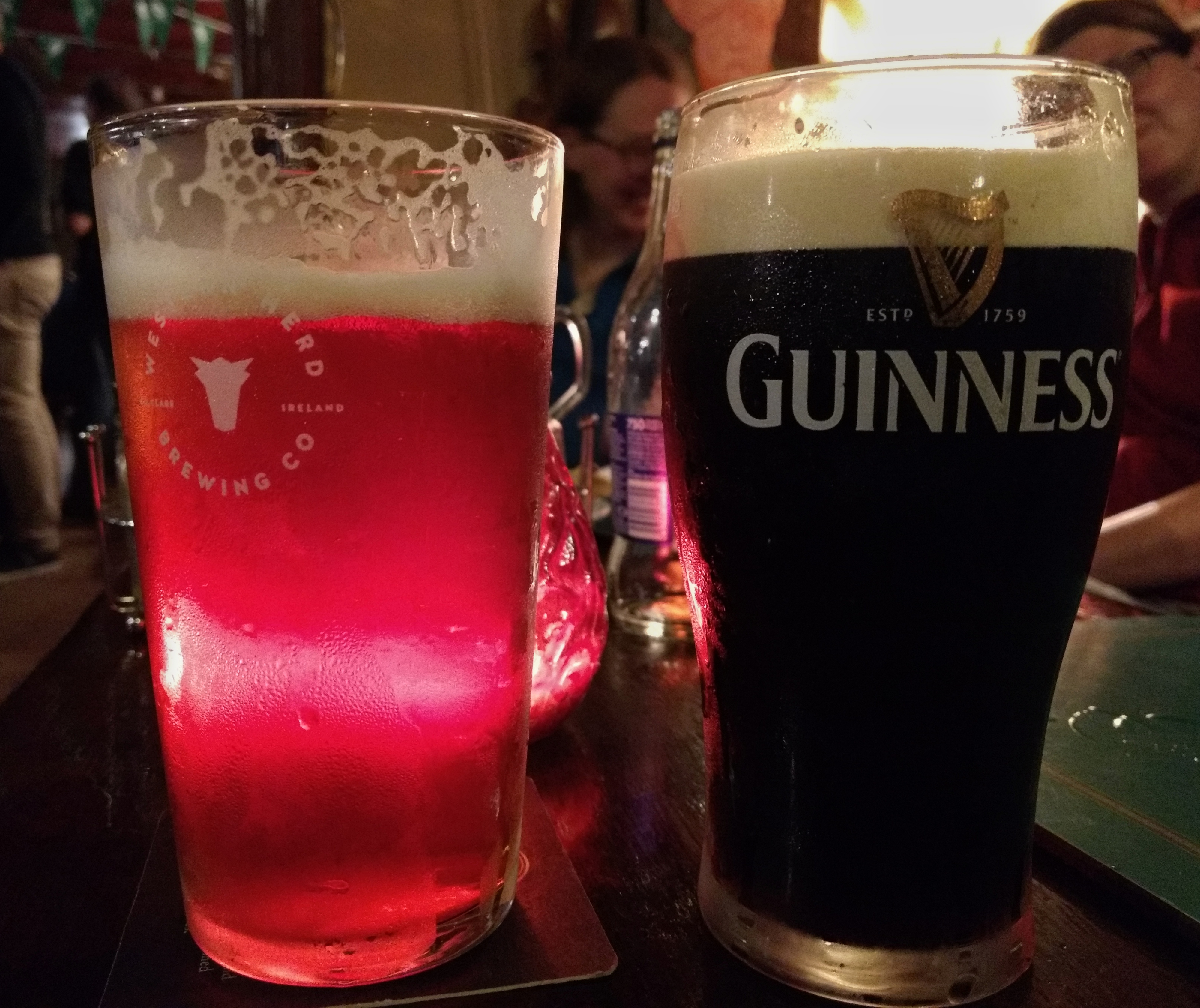 and to listen to some music.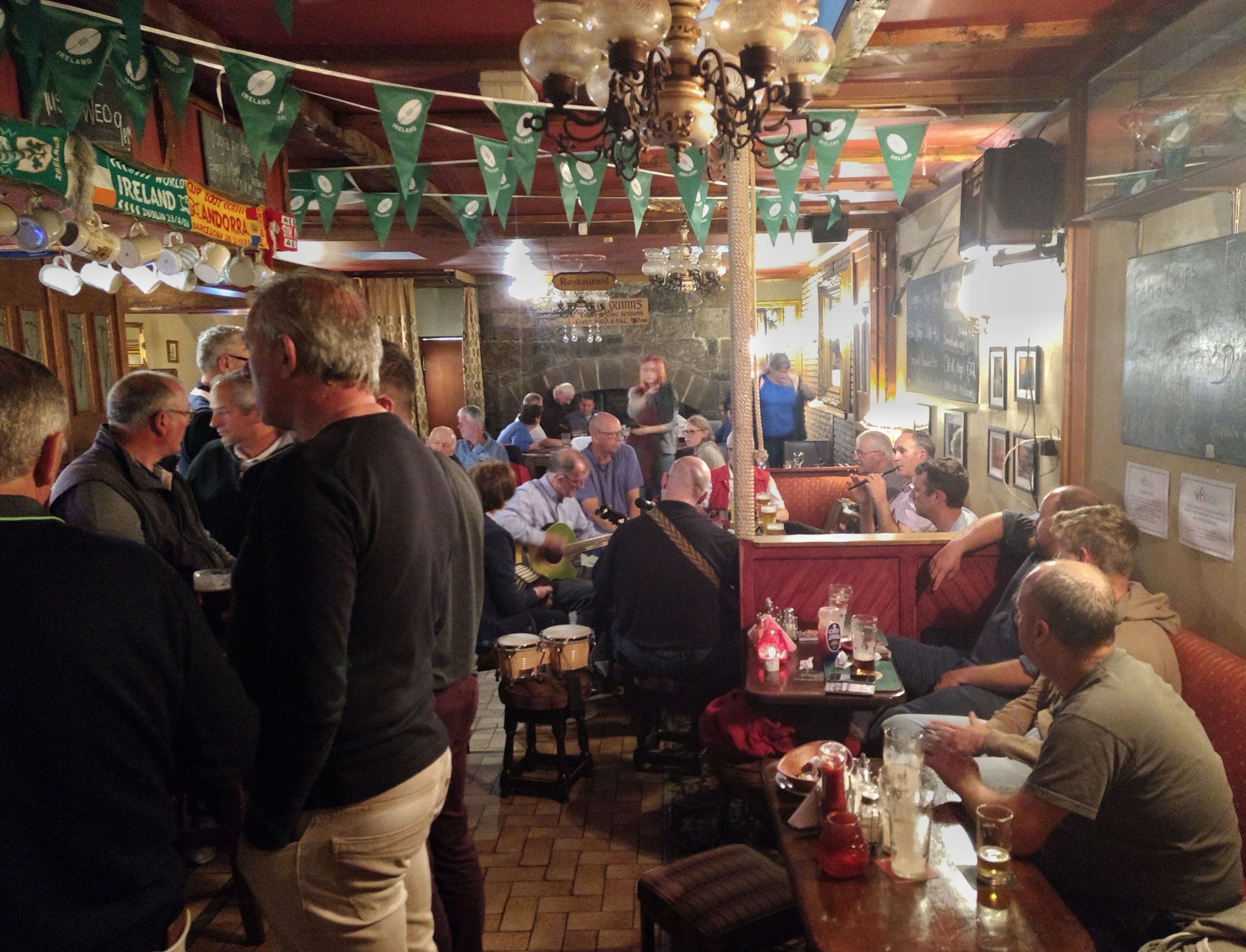 Getting into Galway was really nice. The quality of the buskers was a mixed bag. One group stood out and had also a dancer.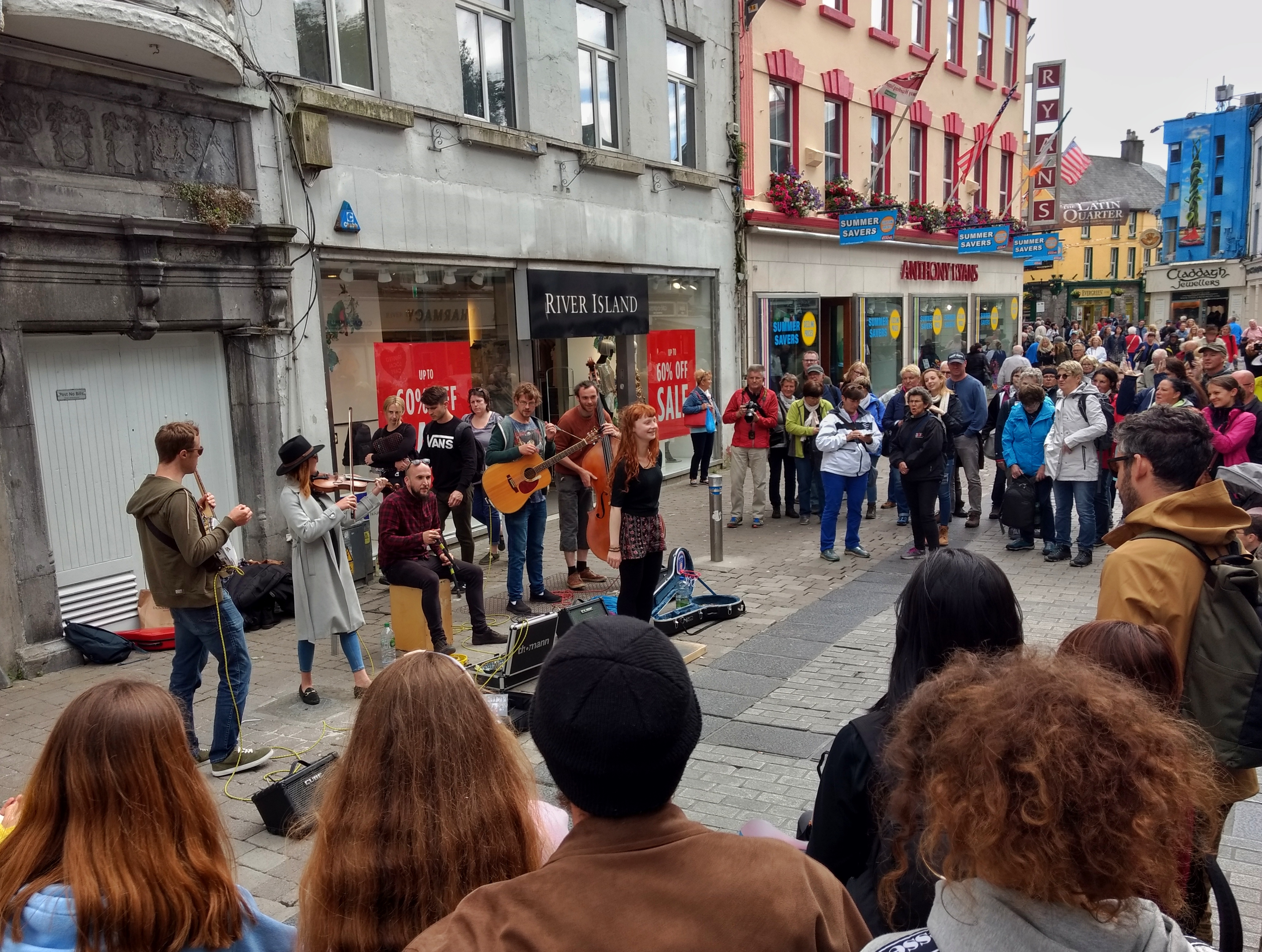 After Galway we cycled through Connamara which we enjoyed immensely. The photos hardly do it justice.
We are probably the luckiest tourists travelling through Ireland this millennium. In five weeks we had three days of rain and the apart from this can only praise the Irish weather.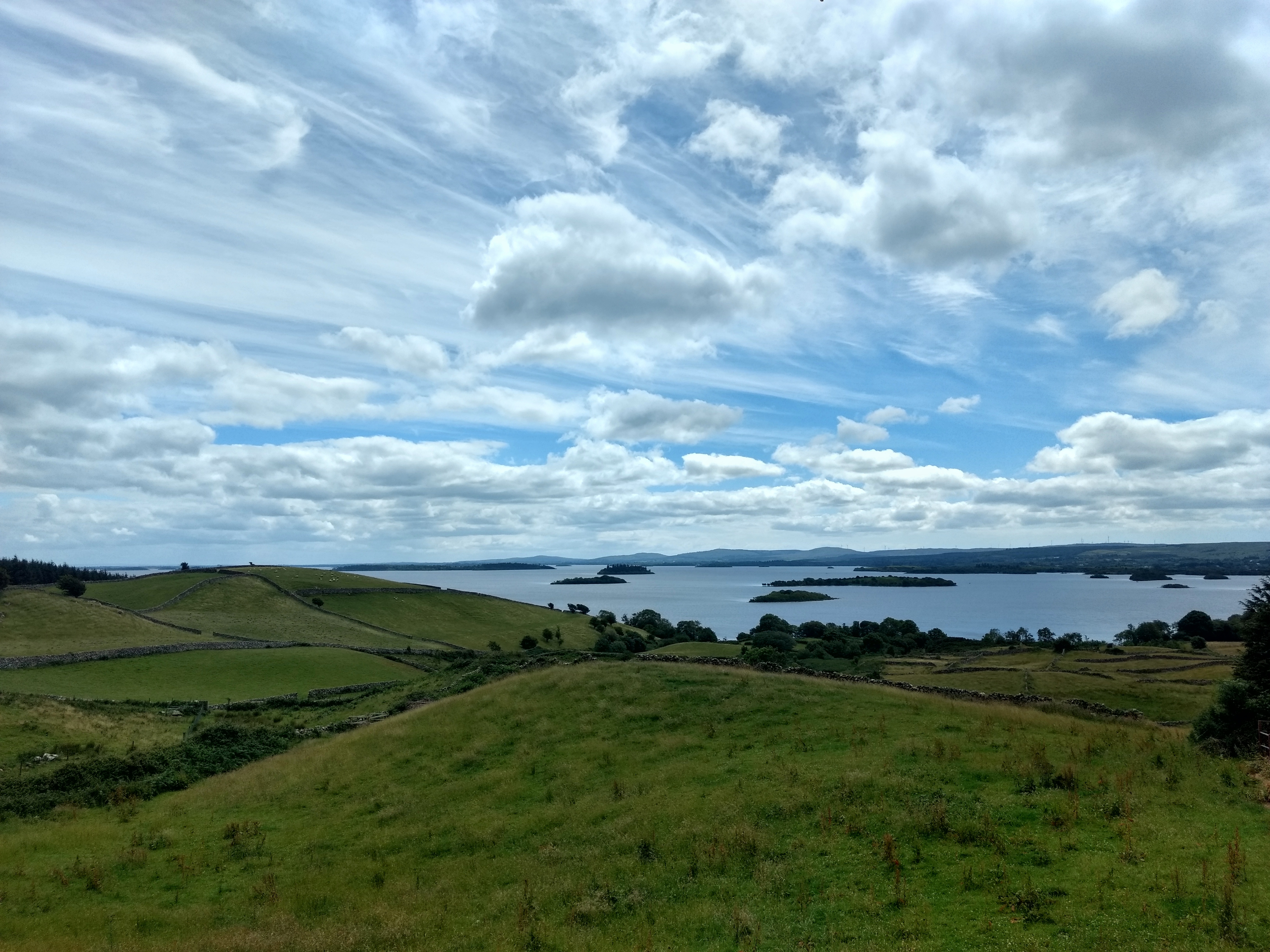 We headed to Sligo after Connamara to attend the Leitrim cycling festival in Manorhamilton.