After arriving in Castlebay, we cycled south to the beaches of Vatersay, where there is an informal campsite that lets you pitch a tent in a beautiful setting next to the beach.
The beach was stunning and in the morning the sun came out to greet it.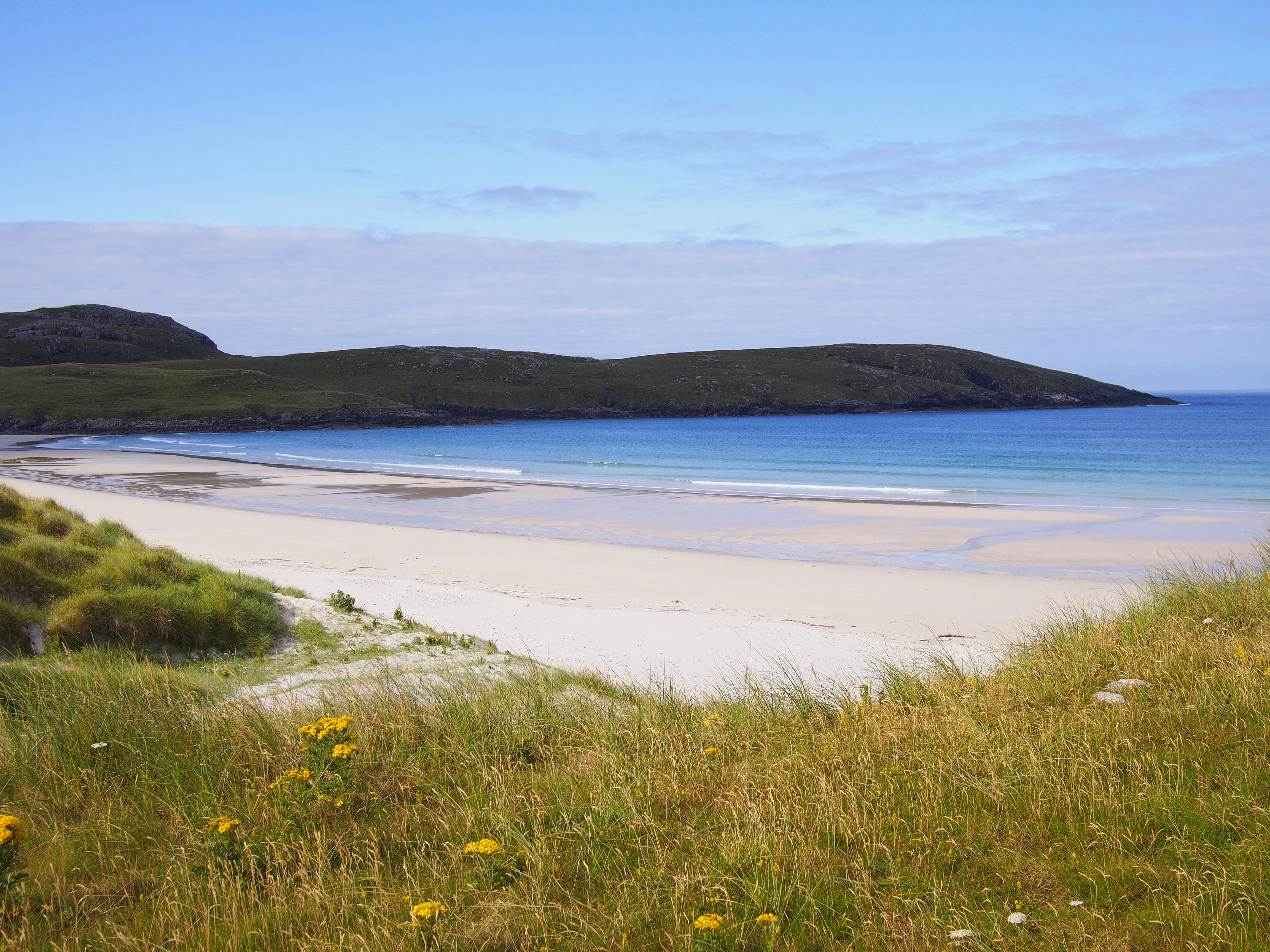 We started cycling north along the west coast of Barra. As we had some time to spare until the ferry to Uist, we had a look at the Barra airport which is located in a bay, where during low tide, small passenger aircrafts land and take off.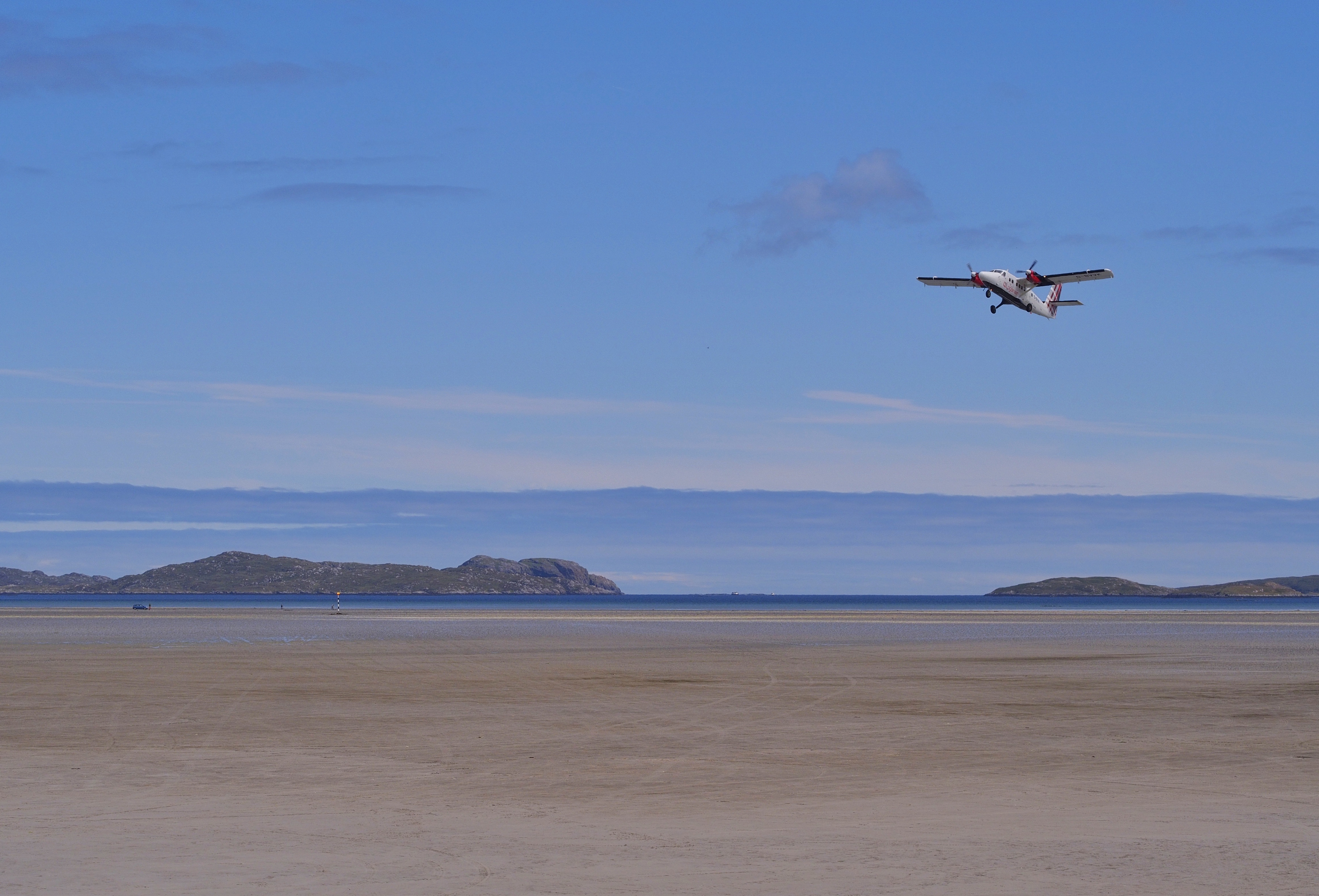 In all our trip we haven't seen as many cyclists as here on the Outer Hebrides. I guess the remoteness of the place is rather an attraction to most people and we could see some familiar faces in the campgrounds along the way.
Sheep are grasing directly next to the road and are more startled by the occasional cyclists than by the cars and motorhomes passing them.
Some of the islands are connected by causeways and one can experience the open spaces between the islands directly from the saddle.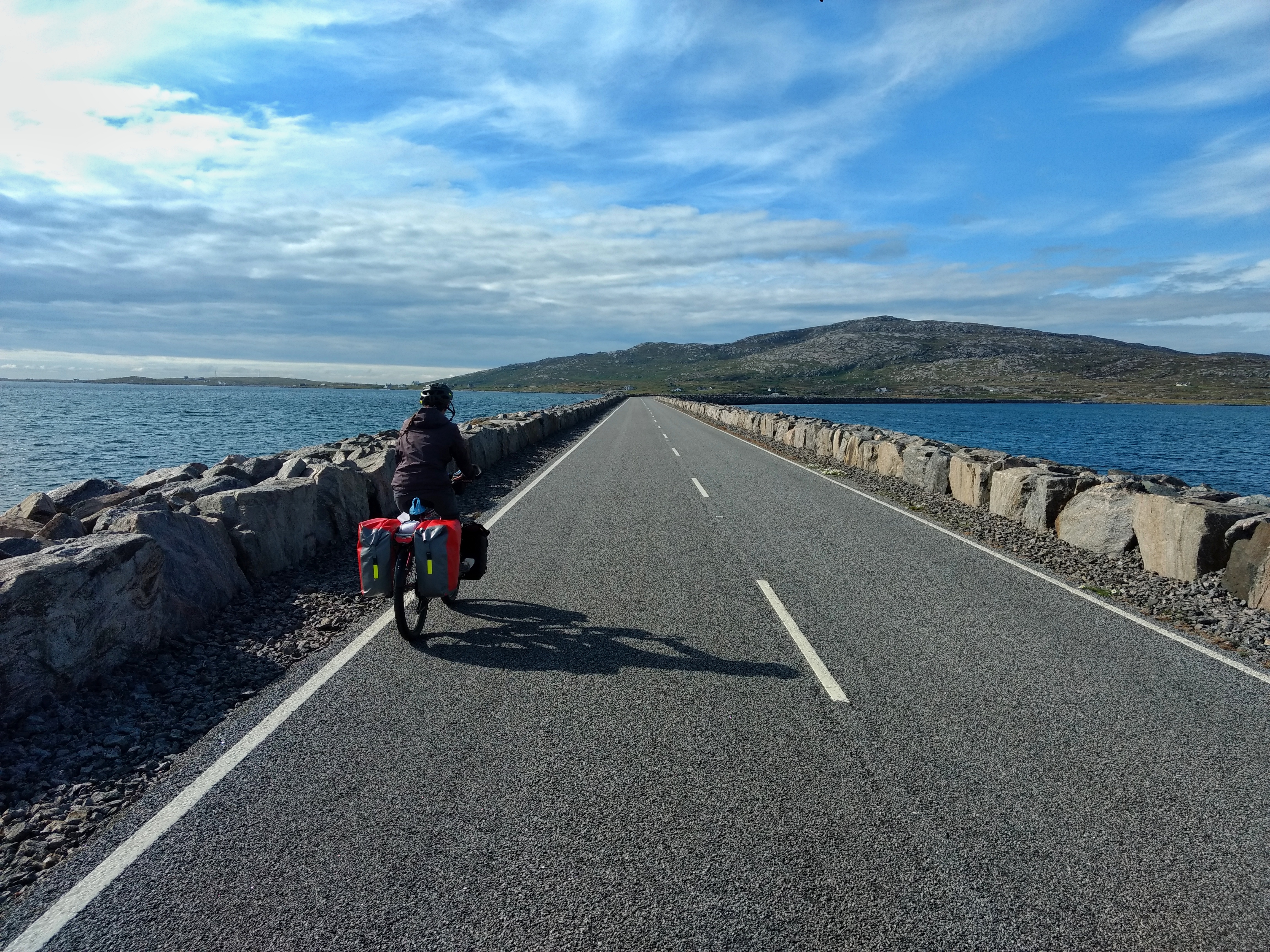 We celebrated Andrea's birthday in a small hostel with a bottle of Argentinian Malbec. As it was a quiet evening, we found some pleasure in getting creative with the photos in the newspaper.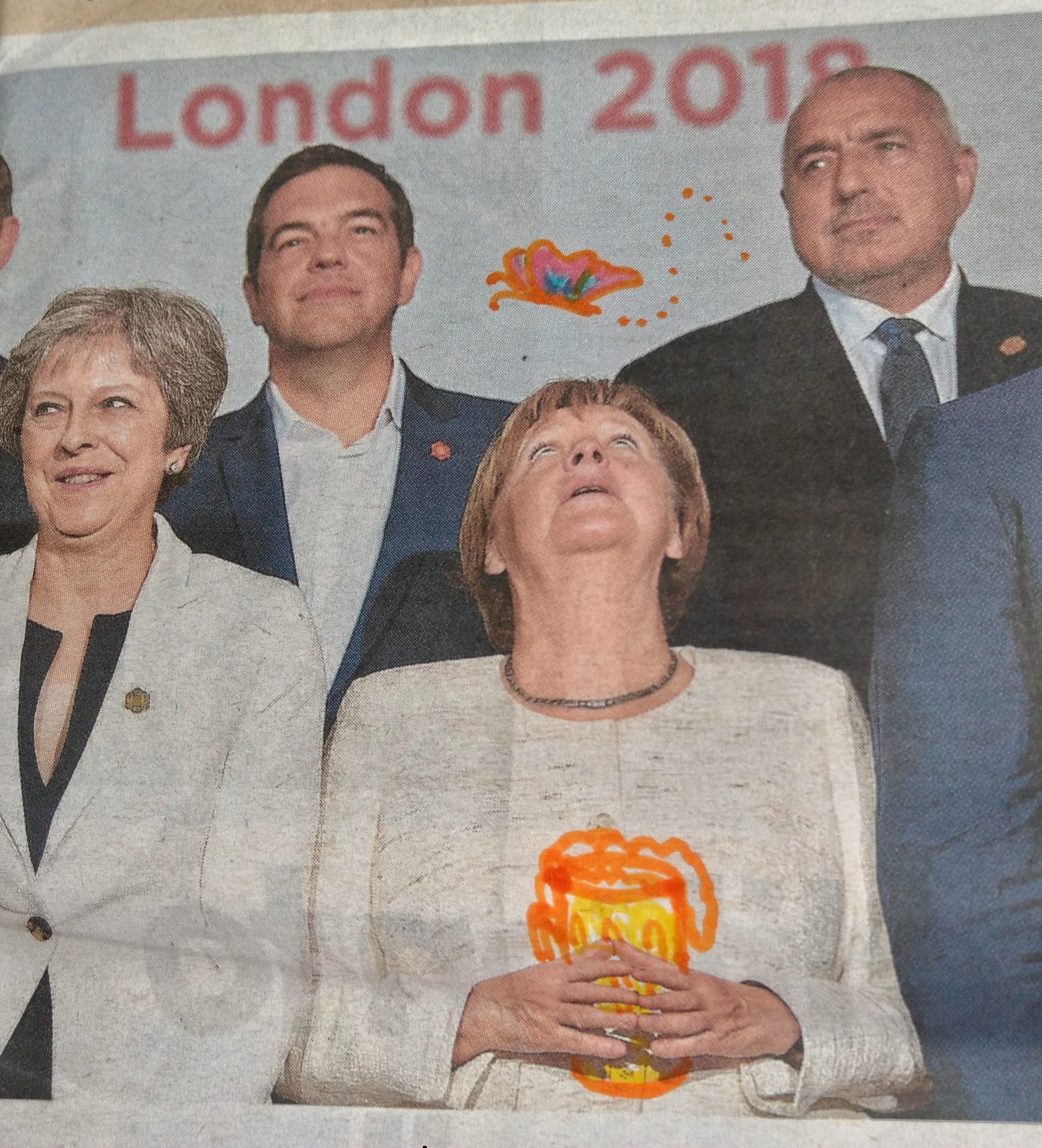 The weather was enhancing the experience and sometimes the dramatic dark clouds were broken by the sunlight illuminating the ocean below.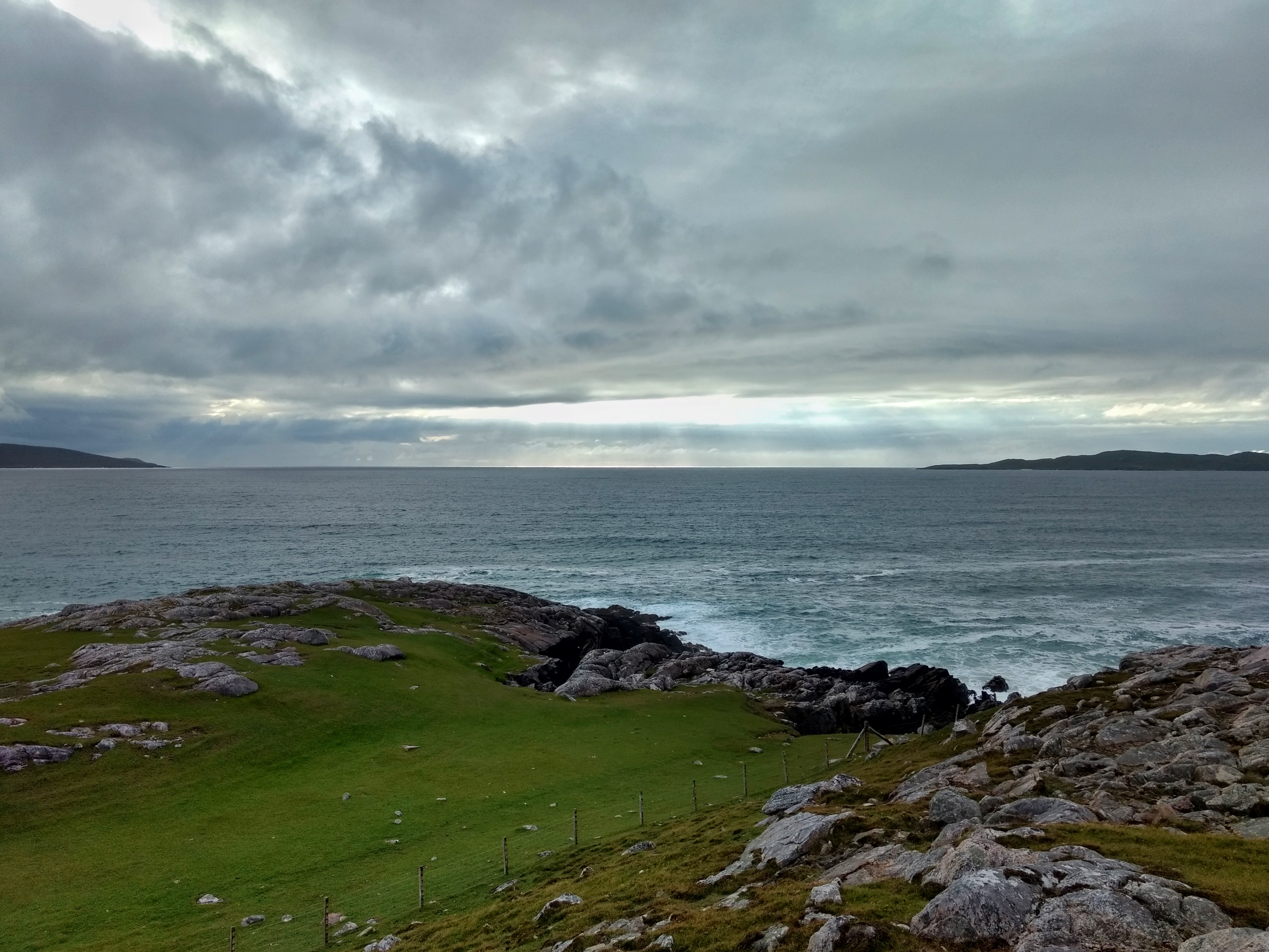 Our last campsite was on the isle of Harris and we had a fantastic view from our tent.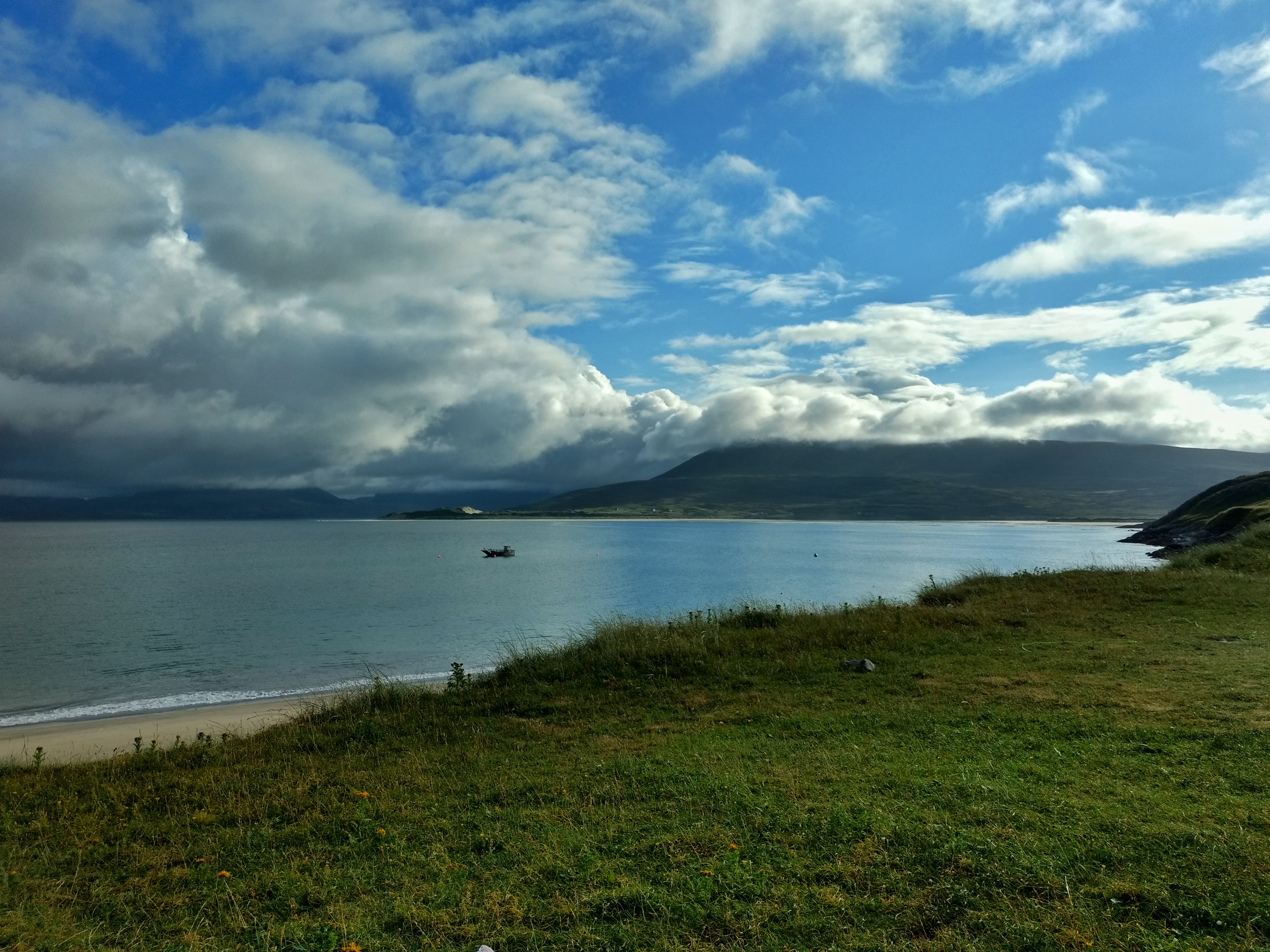 We stayed an extra day which proofed a little difficult. We had eaten our emergency food the night before as the only store in town had already closed when we arrived. We scraped together a last meal with rice, cous cous and soy sauce and made the last kilometers the following day to Tarbert on an empty stomach. Because of time and energy constraints, we changed our plans and made our way directly to Skye instead of cycling north to the isle of Lewis.