after 2 years and 15 weeks and i guess around 40.000 pedalled kilometer, i arrived in sydney. the last meters on the ferry from manly landing at the circular quay between opera and the harbour bridge.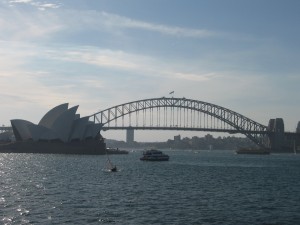 the manly ferry being that not so small ship on the right with the harbour bridge towering over it.
i planned on leaving sydney by train and checked in the yha next to the central station. the building is the former baggage department and some of the rooms are restored or rebuilt coaches on the platform zero with their windows going out to the platform number one where the trains to melbourne depart.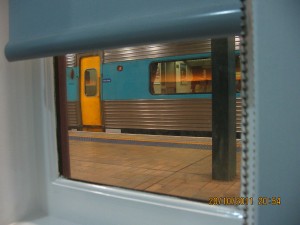 there's not the soothing movement as if the train would be moving but one is not forgetting travelling even while sleeping here.