for a cup of excellent coffee and maybe a homemade tiramisu cake on the side, siTigun is a wonderful place to visit on a bicycle. created by two-time round the world cyclist tigun wibisana, it has many additions you won't find in an ordinary cafe. a place to park your bicycle inside for example.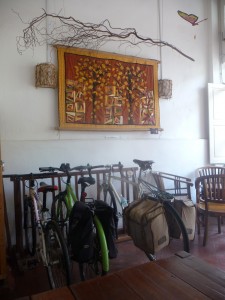 classic advertising posters…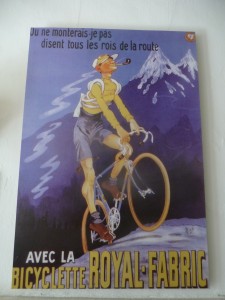 as well as a matching cycle on the wall.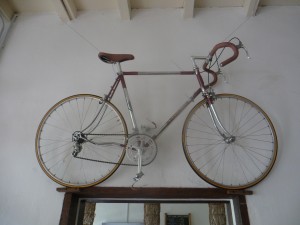 jazz was pouring from the speakers and the evening sun lit up the café while i was writing lyrics…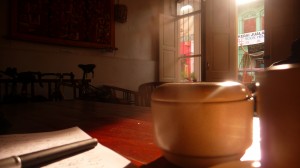 recommend! the address:
15 – 17 nagore road,
10050 penang.