after the first night i moved onto the roof terrace, the cheapest and with a moskito net and the starry sky above you not the worst place to spend the night…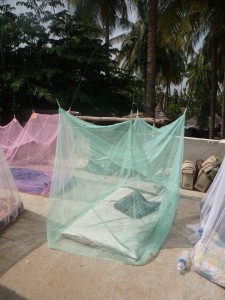 again we crossed the river to take a look at some of the temples in and around hampi. first the main temple, where after feeding an elephant with bananas the rest of them were stolen by the monkeys who inhabit the inner court.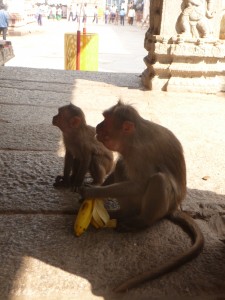 the main temple at sunset.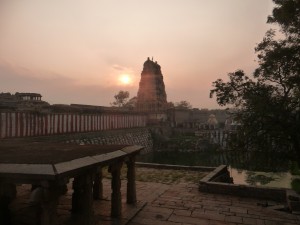 on the opposite side is a small temple up on a hill from where you have a great view over hampi.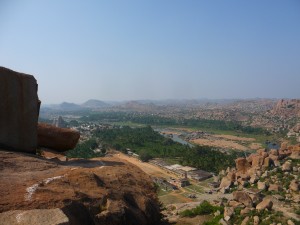 the whole next day we spent at a lake not far from our guest house… a nice opportunity to take the bicycles for a ride. it has wonderful clean water and despite some locals who come to take a look at the girls in bikinis, it is a really enjoyable place.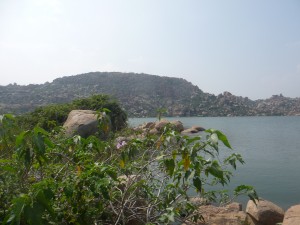 after these first days of getting to know the area and recover from the trip from gokarna we turned to another highlight in hampi…