just 100 meters from the guest house starts a plateau with lots of boulders scattered around. with different difficult levels everybody finds a problem to work on. one of the most pleasant memories…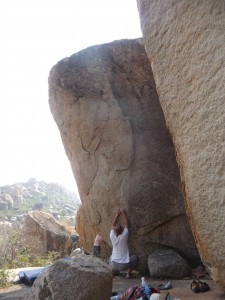 …not the most difficult but highest boulder i've climbed. it is wonderful to feel your whole body, the heart is beating faster and often you have to let go of a secure hold to reach the next one and eventually the top .
secured by crash mats and people standing beneath the climber in support, there are not too many injuries happening.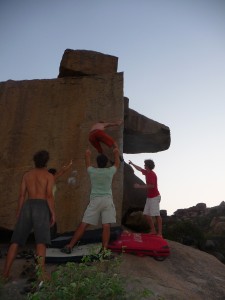 still once in a while you see another person limping because of a twisted ankle. i got away with some scratches and raddled fingertips.