on the way to my camping spot a familiar green truck overhauled and honked. there ain't that much honking, overhauling trucks out there that i like, this one is an exception… we stopped for a quick chat on the side of the road and i received one of their "frog" – buttons. we said goodbye for a third but not for the last time…
here is their blog entry of our first encounter in dogubayazit. and here you'll find the one from anja and chris.
soon after i was invited by a truckdriver on his way to bandar abbas for melon.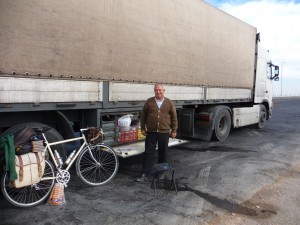 …and after another hour i reached the caravansary. i thought it was just an old building so i was really suprised to see this…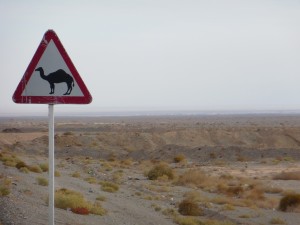 ah no this…