the road from esfahan looked like this for miles…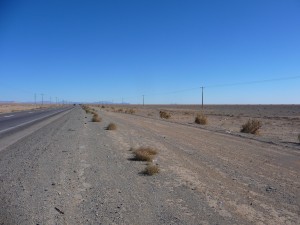 …with nothing but a few villages on its way. it was nice to be back in the saddle without any mountain in the way for a change. after arriving in toudeshk and the already normal procedure of asking a handfull of people for directions, some phonecalls being made before being escorted to my destination by car or motorcycle, i found myself in a warm room with tea and a dish of rice served to me just a minute after i sat down and started to chat with a motorcyclist from norway on his way to yemen. mohammed wasn't in toudeshk because he helped out a friend as a tourguide on a trip to the desert but his brother and family made us feel at home and served delicious food.
mohammad called from yazd to make sure we have everything we need and recommended a place to camp on the way to yazd, an old caravansarai. after breakfast we found time for a photoshoot with ove on his motorcycle…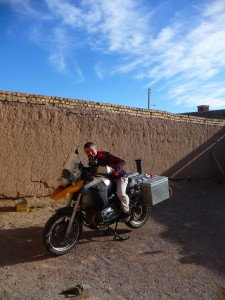 … we probably meet again in yazd.