Cycling south from Cachi, one is passing the small village of Angastaco and from there the Quebrada de las Flechas. Textured mountains flanking the river set a nice backdrop for travelling along the valley.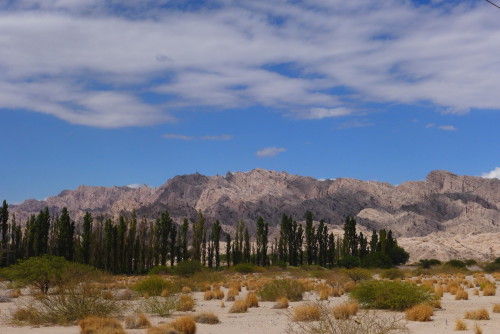 It is these places where travelling on dirt makes the experience special, as it feels like the road is part of the country.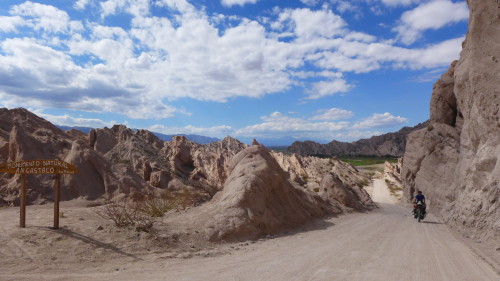 Now on the argentinian side of the andes, black clouds were looming over us but still hardly any rain fell. Along the quebradas, apart from the rivers, the landscapes are still mostly barren (photo by Alvaro).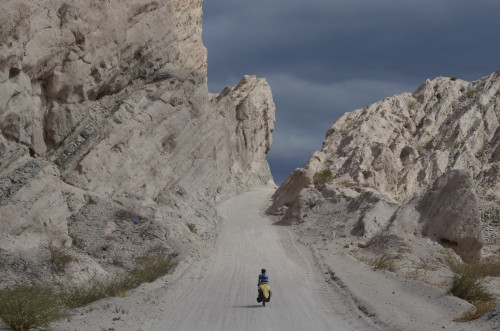 A tour guide on the side of the road waiting for his group of tourists, who were allowed to roam freely for a while, told us of this viewpoint which revealed the spectacular rocks a little better.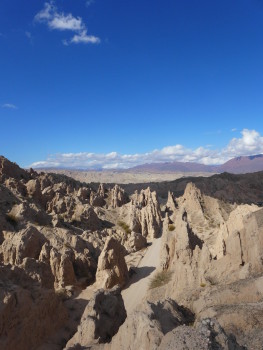 Some kilometers further down the road we set up camp at the river with just as spectacular skies (photo by Alvaro).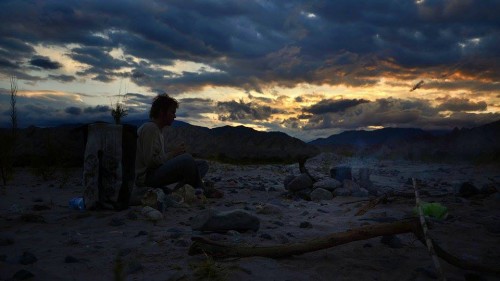 Cooking on fire takes more time and energy, but in some places it is well worth the effort.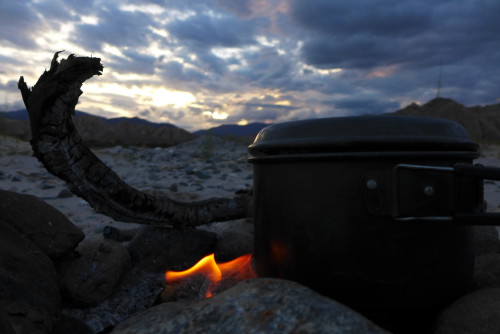 It wasn't as challenging as the cycling within the last weeks but still, we were looking forward to an extended break once we would reach Cafayate.