Luck found us in the way of Rosario. Not only had he a replacement suspension fork for Alvaro's bike and could change dollars at a good exchange rate, he also offered us an empty apartment to rest in. After fixing the bike, we spent the evening with him and his family to say 'thank you' for all is help. Alvaro was preparing a spanish tortilla on this occasion.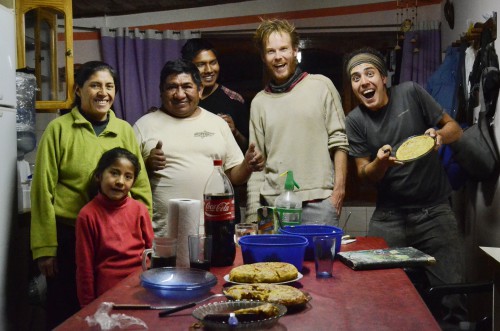 Leaving San Antonio, we soon gained altitude before turnong off on the famous Ruta 40, whichs spans almost the whole country from north to south for more than 5000 kilometers. In the afternoon the clouds looked anything else than inviting and around the mountain tops lightning could be seen while blasts of thunder resounded around us. We found shelter in a tool shed of a cemetery, a rather cramped spot and the surroundings with the tombs probably not to everyone's liking, it still made for a good night's sleep and a photography playground for Alvaro.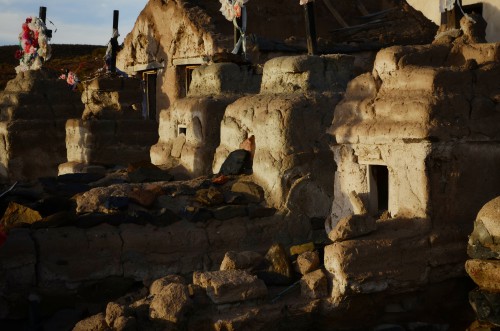 The next morning the view had changed dramatically and the mountains were covered in snow. Photo also taken by Alvaro.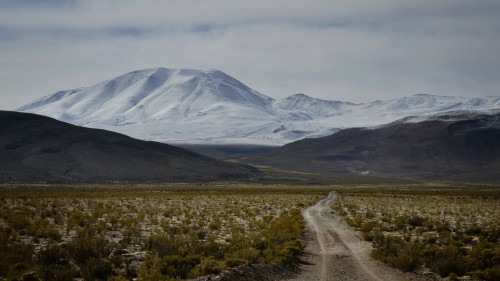 The weather was nice and we started the real climb towards the pass. With declining energy it was a bit disheartening after turning a bend, to see that we were not even halfway there and the view of the whole road ahead up to the top seemed to be the work for more than one afternoon. But taking it one turn of the wheel at a time, we soon had the last turn of the pass behind us.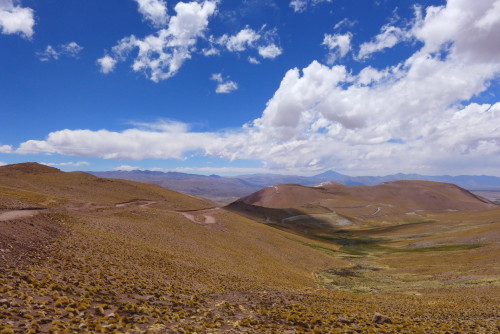 At almost 5000m, it was rather chilly…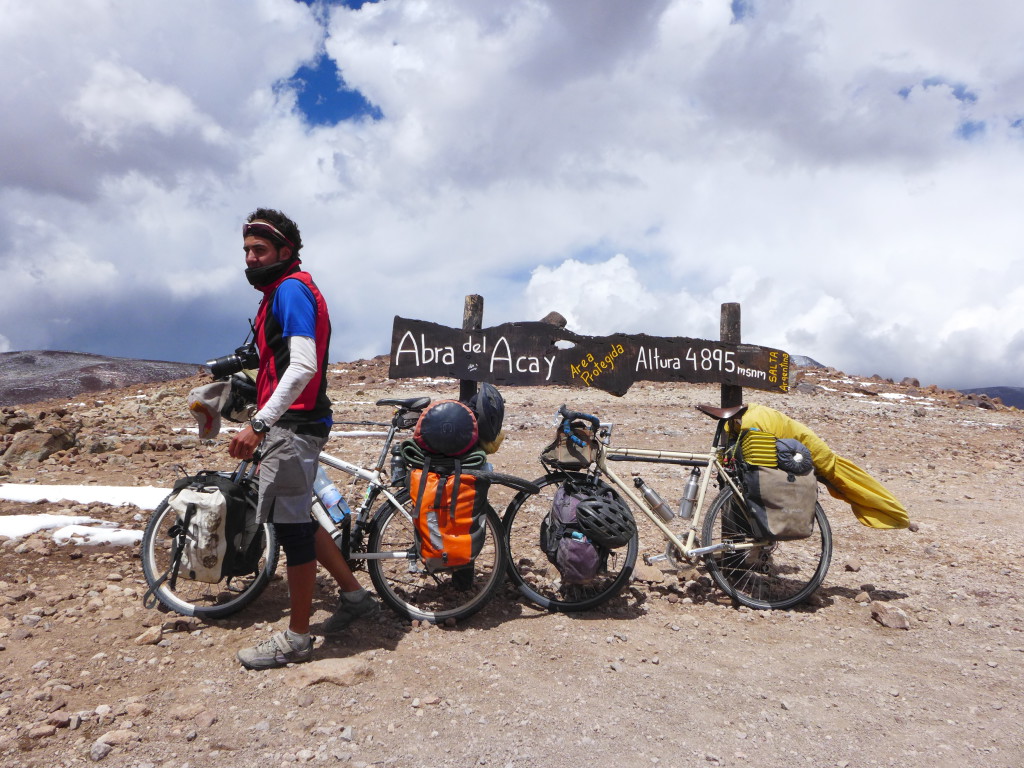 and though a lot of the snow of the night had already melted, we still found enough to built this snowy compañero.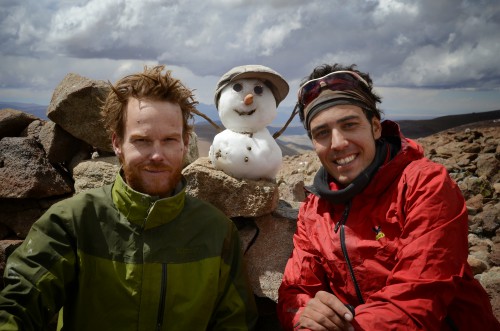 The descent was spectacular. Had the ascent been a bit monotonous, now the scenery changed every five kilometers and we stopped every so often to take in the views, which passed almost too quickly now going downhill.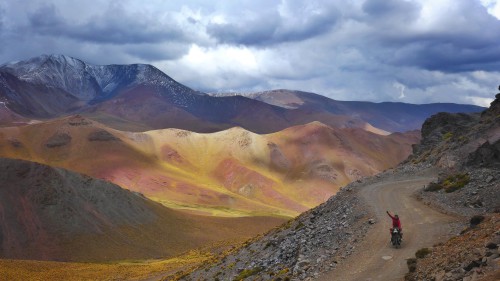 We had planned to reach the next village but camped at an abandonned house instead with a river flowing nearby. The following day, the road descended more gently along the river through this beautiful valley.


Especially at first, the road crossed the river very often, around every kilometer, which made for some wet feet.


After all the rigidness we had seen over the last weeks, this valley seemed to be the land of plenty and every tree seemed to be an invitation to take a rest.
Shade was also starting to become a necessity, as we were dropping into a drastically hotter climate. When we reached Cachi, it seemed to be too good a place to just pass through. And after we had settled in at "la mamama", it was clear that we would not be cycling the next day.