every second sunday one major street in jakarta is closed for motorized traffic. we started early at five in the morning. getting up at four, some coffee in the lobby, loading up the truck with equipment and merchandise and then cycling to the city centre. the area was closed for cars from six in the morning and it slowly filled up with pedestrians and cyclists.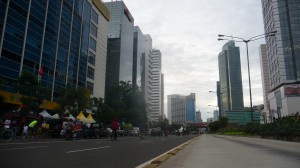 everyone who wished and some who didn't were painted in the indonesian colours.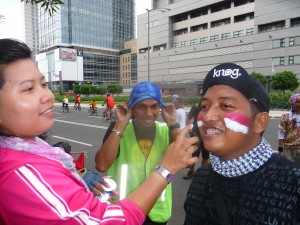 there were all sort of groups with cruisers, fixed, high rides and one of javanese gentleman in traditional outfits with their trusty steeds.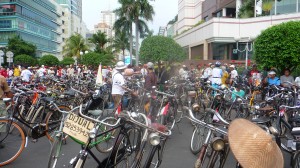 after i got over the tiredness i went for a ride around the many stalls and stages. a relaxed atmosphere and truly open to everyone. once again a display of how broad the variety of people riding cycles is. go, go, go!!