back on the coast means one less thing to worry about: the shower in the evening. i'd rather be salty from the sea than from my own sweat. i camped again after asking at a nearby restaurant if it would be okay.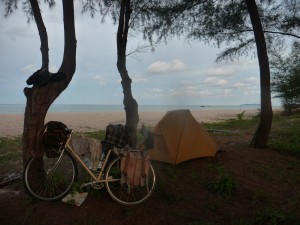 it turned out to be run by lovely people. i had a tasty vegetarian dish and since there is usually a little hunger left after a meal, roti canai is the perfect way to get that cleared.
after finishing the roti, the cook  got his small electric drum kit and some friends together and soon we were jamming with ccr and eric clapton through the night.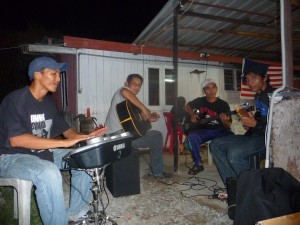 food and drinks were on the house, i left my album and with the music still in my ears, i was leaving with the feeling everyone went home a richer man this night.
i continued the next morning never too far from the shore and the next swim. i didn't stop too often and maybe it was just good to know that i could jump into the sea anytime i wanted to.
wouldn't it be for the heat, the self-made football fields along the way would be also inviting. we could have another swim as celebration of a goal!!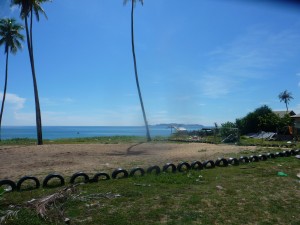 at night i switched back and forth between camping and low budget places. one was outstanding. run by an old chinese couple which spoke no word of english. they occupied one of the rooms which is decorated like a temple. the hotel looked in some corners more like a wooden booth than a house and the smell was, well, ancient. travelling back in time at the medo hotel in dungun.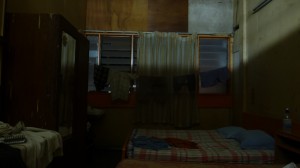 next destination: malacca.