We are in the process of recording a new album at the moment. We hope to get these songs out by march 2018. Until then…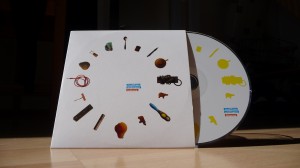 This is my first album which i recorded at home sometime in 2008 and 2009. It contains 12 songs out of which 3 can be listened here:
Here and now
Audio clip: Adobe Flash Player (version 9 or above) is required to play this audio clip. Download the latest version here. You also need to have JavaScript enabled in your browser.
Intense
Audio clip: Adobe Flash Player (version 9 or above) is required to play this audio clip. Download the latest version here. You also need to have JavaScript enabled in your browser.
Goodbye
Audio clip: Adobe Flash Player (version 9 or above) is required to play this audio clip. Download the latest version here. You also need to have JavaScript enabled in your browser.
You can get a copy for 10 EUR incl. shipping. Please fill out the form below. You will then receive a mail containing your order number and the bank details. After your payment the CD(s) will be shipped to you.
1 EUR from each copy sold will be used for a good cause, see the friends page for more information.
A review on german online indie fanzine rote raupe.
Feel free to send any questions regarding the ordering process to: order [at] matthiaserdmann [dot] net