bangkok is huge and as i wanted to stay for just a short time, i picked only a handful of attractions to visit. first i went to the dusit district.
the ananta samakhom throne hall which later was the seat of the first parliament in1932 after thailand's political sytem was transformed from an absolute into a constitutional monarchy. today it hosts a museum.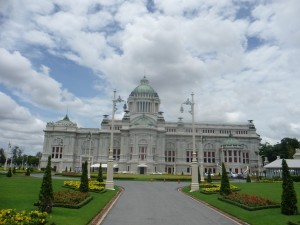 followed by the vimanmek mansion. the world's largest golden teakwook building built under the reign of king rama V in 1900. it was used as royal palace until 1906 and restored as an museum in the 80s by the present queen.
visitors are put into groups and lead through the building. i really enjoyed it that day not to read any signs or descriptions beneath pictures but just to listen to the guide.
afterwards i went to wat pho, known as the birthplace of the thai massage. one of the highlights: almost 50 meters of reclining buddha in gold.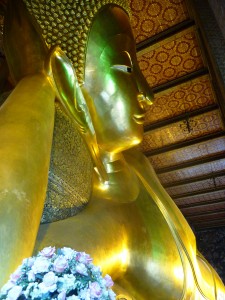 opposite the wat is the ferry shuttle across the river to wat arun.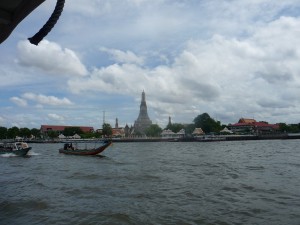 …and up the steep steps to enjoy the view.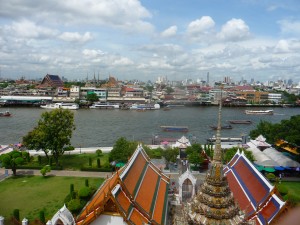 i stayed only for two days in bangkok. i enjoyed it quite a lot but such a big city is always hard to grasp in such a short time and i didn't want to stay for weeks.
again i used the train to avoid heavy traffic this time to get out of the city. from prachuap khiri khan i started again by bike and soon had sand beneath my feet and the first swim in the sea since 5 months.