i planned to be at the border one day before my visa expired. but when i came across this sub tropic park, i used this buffer and went for a hike.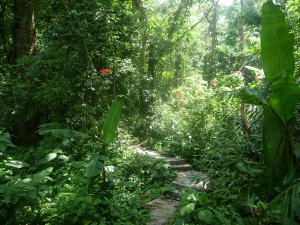 a small trail is leading from the main path which was filled with all sorts of electric vehicles carrying the less well-conditioned. the trail was the former path for the visitors which is not maintained anymore and sometimes you have to squeeze yourself through roots which seems to rain from the surrounding trees and block the path.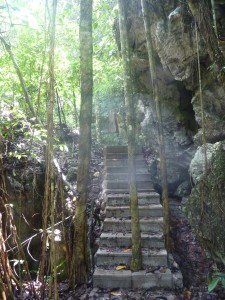 some trees are just too big to get it on a photo in one piece. the top is mostly out of sight, leaving the actual height up to your imagination.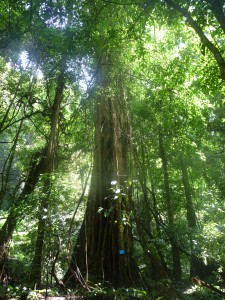 it was wonderful to get out of the saddle and to take the time to explore this gem of nature.