yunnan is the last province on the way to laos and has some amazing scenery. i bought myself a better, more detailed map that made it easier to leave the main road and start exploring. soon i found myself riding on small roads through the hills of southern china on a par with the clouds,
and surrounded by the tea gardens of yunnan.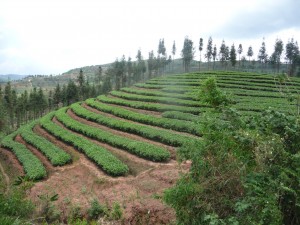 i camped most of the time and it was fairly easy to find a place for the night. the street is roughly following a river…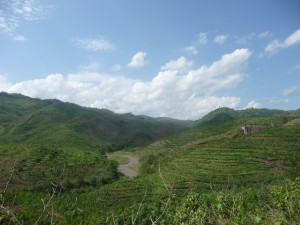 and with its endless turns seems like a river itself.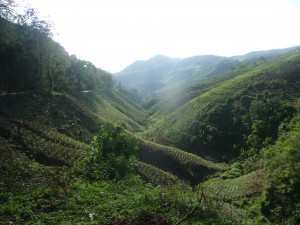 it is among my favourite cycling routes.