i arrived in luang prabang after two weeks of camping and checked myself into a nice guesthouse for a treat. with warm shower, tv, my own fridge and emperor size bed, clean with no mosquitos to fight off. in laos you don't have to spend a fortune on this. for a hungry cyclist the prices for food are less attractive but you can dwell on the riverfront with a fruit shake without straining your budget.
luang prabang is a good place to see the daily life of monks and to take a look at one of the wats without any rush.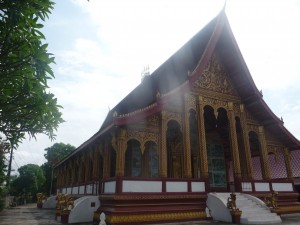 afterwards climb up the phu si hill…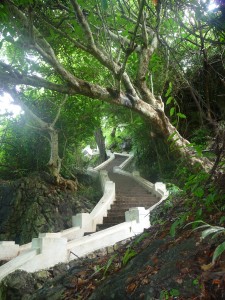 and enjoy the view over luang prabang.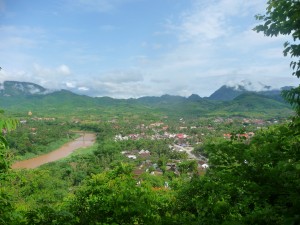 the riverside along the mekong is filled with restaurants but still preserved its charme…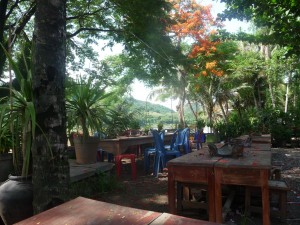 and thus earned its place in the worldtourguide.
the next day i made a small detour to see the kuang si waterfalls.