the first morning in lhasa we took the bus to the potala palace, once the residence of the dalai lama.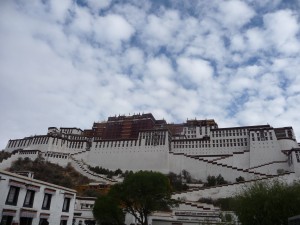 the palace is divided into the red and the white part. the original red part was built in the 7th century and was later extended by the fifth dalai lama and since then also used to be the seat of the government.
after visiting some monasteries you start to recognize some old friends in statues and paintings.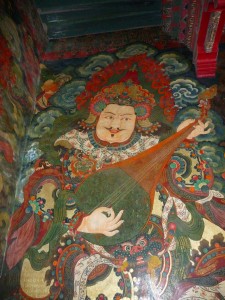 on the top floor are the living rooms of the dalai lama which we later visited but once inside the building taking photographs was not allowed.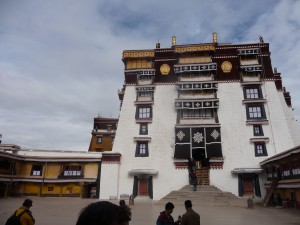 the palace is an impressive building and most of the rooms and halls are packed with statues and relics. cut off from the modern lhasa city you can breath in history in those halls which seemed to have survived any attempt to be deprived from their origin. after slightly more than an hour i had my weeks share of visual and historical input.