one of the most sacred and important temples in tibet, the johkang temple is situated in central lhasa.
many pilgrims do prostations in front of the temple.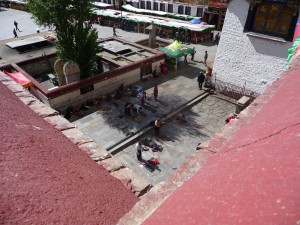 some circuit the jokhang that way and few of them even made their way to lhasa in that fashion over 100 or 100o's of miles. let us talk about how crazy it is to do so on a bicycle, hihihi…
view from the roof with the potala in the background.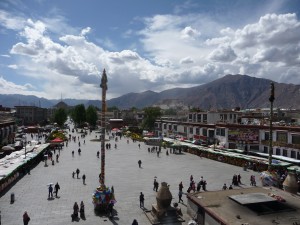 …and yes the sky is this blue.