there were some things to do before starting the trek. getting a permit and the equipment being the most important things. good shoes, warm sleeping bag, sunscreen and cream for dry lips as well as some dried fruits and nuts for energy. but after two days i got most of it together. especially the renting of the equipment helped to reduce the costs of this expedition.
on the first day i only walked some miles after the bus ride to get used to the weight on the back which i don't have while cycling. first stop at ngadi in a typical guest house. family run, only a shack with a bed in it, homegrown vegetables and lots of animals.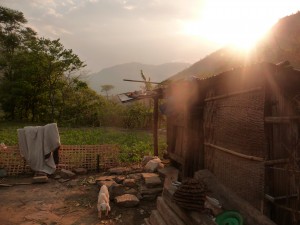 the first days the trekking route follows a valley shaped by a river.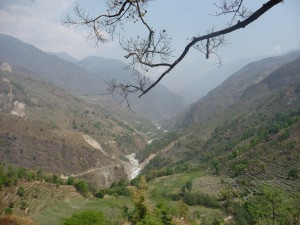 lots of waterfalls along the way.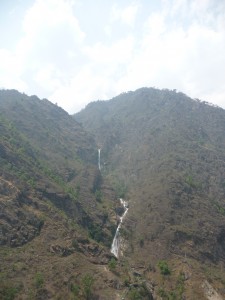 half of the people trek with guides and/or porters who carry 3 or 4 times the load mostly with a strap around their foreheads.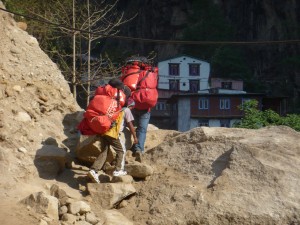 and sometimes a whole band is on the move…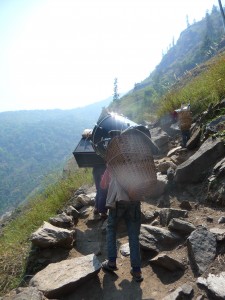 closer and closer we get towards the snow-capped peaks of the annapurna range.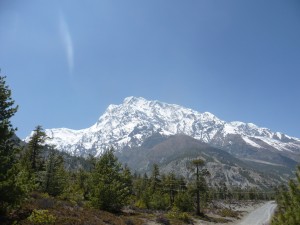 …