with 3500 meters above sea level, manang was the first place where i felt the decreased amount of oxygen in the air. but after a good night's sleep my body seemed to get along pretty well with that.
built on a hill facing the annapurna peaks II, III & IV, manang is a nice place to rest.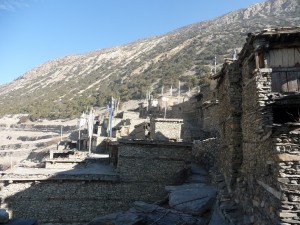 with that bit of luxury other villages are missing since a lot of trekkers stay here for a few days to acclimatize . you have stores with almost everything the trekker needs, small venues show movies and the food is the best you'll get during the trekking.
the view from the guesthouse window…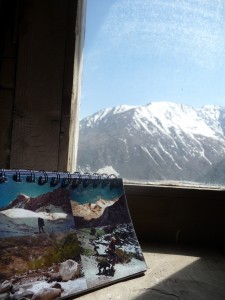 which sometimes looked more like a framed painting.