patan is the twin city of kathmandu south of the bagmati river and like kathmandu was an independent kingdom until 300 years ago nepal was united under one king. the durbar square…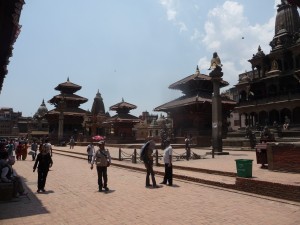 former home of the king.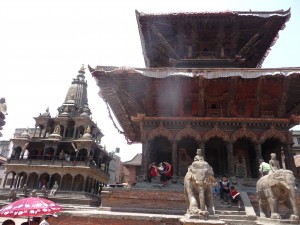 patan is wonderful to take a walk and to get lost in the small alleys. still it feels easy to navigate through both, patan and kathmandu. i will fix my bicycle these days and then we'll have a farewell drink with people about to go home as well as the ones who journey on.