it was weird after the andamans to enter into all that traffic, noise and smell again. gladly my guest house wasn't too far from the port. on this crossing a car missed me slightly but hit a scooter driver behind me. just some bruises and scratches for both the driver and the scooter, but still… an accident. the car driver just took off.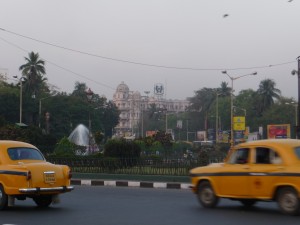 one guy from spain whom i met on the boat is staying in the same street and tries to teach some indian guy to play the guitar. one evening we joined them and sang classics from "la bamba" to "piano man".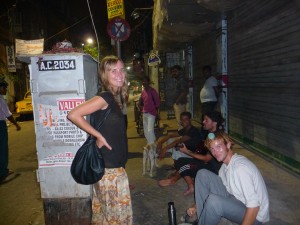 the view from the guest house in the evening.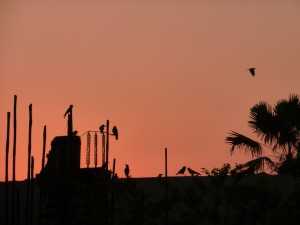 i met linus and peter on the andamans and then again in kolkata. on their last day before returning to germany we went out shopping for lungis. their are perfect in hot weather. and beyond any doubt fashionable.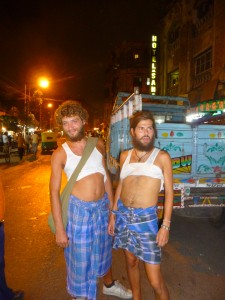 our "guide" through the evening in his cycle wheelchair custom made for him.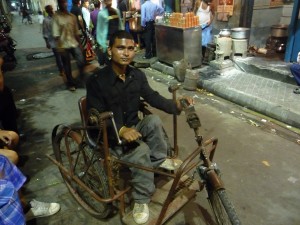 i got some rest in kolkata and my last shot for the hepatitis vaccination before i started to varanasi, my last stop in india before nepal.