the last sign said it was still 22km to go. the next thing i knew i was already in the city.  it took me two hours to get to the center. nice and slowly, for safety and to have a look at some of the colonial buildings.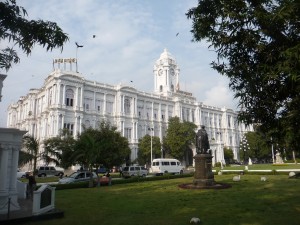 i found a guesthouse of the salvation army and set out to buy my ticket for the andamans. i was running around for quite a while and nobody seemed to know where i can find the place. when i finally got there it was already closed.
i heard that it could be some trouble to get a ticket. but the next morning i just had to hand in some copies of my documents and off i went with the ticket in my hand.
for the rest of the day i just strolled around the streets, enjoyed the watermelon and fruit stands and had to make a photosession with these lovely kids…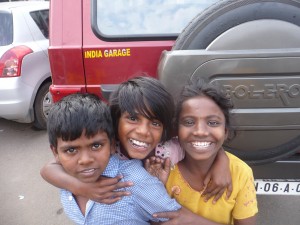 food and drinks are available everywhere and in broad variations. but beware of the "painapple"
the beach in chennai is the largest sand beach in asia. still it feels crowded especially at sunset.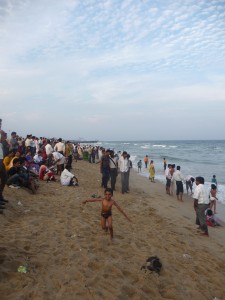 i met david on that beach and we went to some carnival in the evening.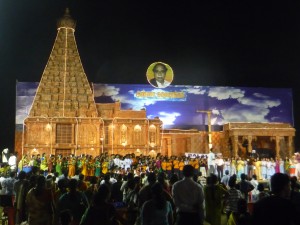 there was lots of singing and dancing and some roundabouts and cotton candy which i didnt expect to find in india. there were also some merry-go-rounds at the beach which were still hand-operated by the owner himself. sometime you go places and sometime you travel back in time…