first the road went along the coast where i met two men telling me about the parks canyon which connects the northern with the southern part. the road along the coast is a dead end cause of a military zone due to the vicinity of the paninsula to samos (greece). they told me that it was impossible to cross that canyon by bicycle– but it's just as impossible to cycle around the world, right?
4 hours later i got to the abandoned village of doganbey.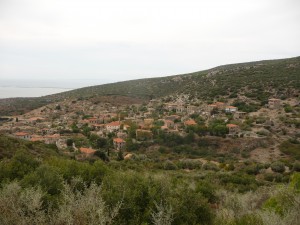 only a handful of people are living there since the last migration in the 1980s…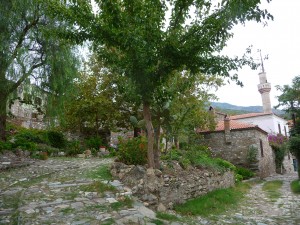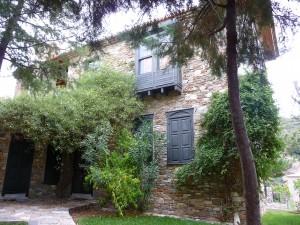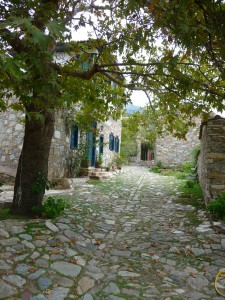 after its decline after the migration it is now being restored.