Our journey started with a trainride along the West Highland Line, that i would recommend if you are travelling through this part of Scotland. While we waited at the train station in Arisaig, one of the steam trains frequenting this line passed through.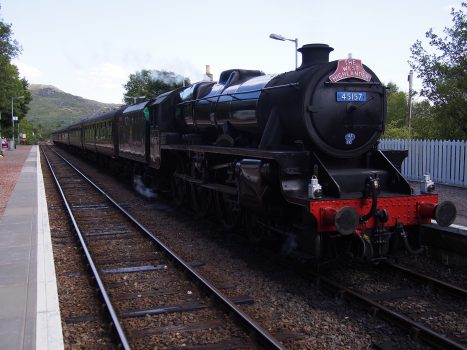 The train ride was amazing. Still stunned by the beauty, we got off the train and forgot our guitar in the overhead compartment. When we realized our mistake, it was already too late. We heard the train doors shut and the train leaving with me running after it and screaming. As it sank in, there was little we could do and we sat a while in silent shock. We called the train station in Glasgow and were given little information what might happen to a guitar travelling all by itself and where it might turn up.
Sadly we rolled down the lonely road leading from the station and just camped next to the road. The beautiful scenery deserved better onlookers than we were at that moment.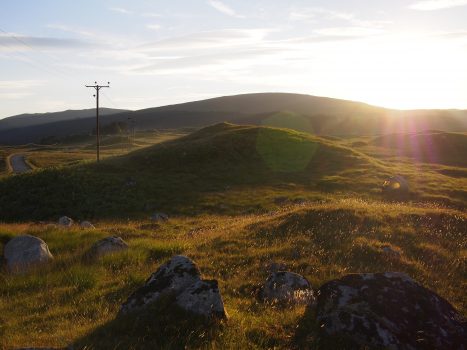 These photos won't give you any impression on what level our hope was to ever see our guitar again. And also not, that after the rather traumatising tick bites on Skye, that we now shared our home with a whole family of ticks. Including further relatives until the great-uncle's niece's cousin.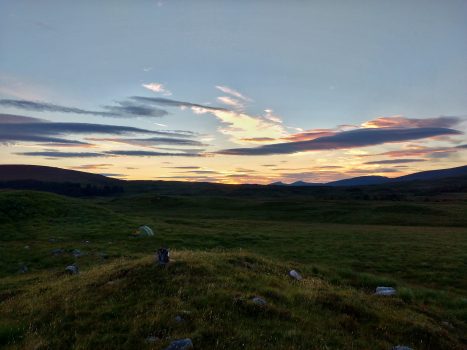 The next day i boarded a train to Glasgow to investigate at the lost and found office. The conductor was extremely helpful and tried to enquier with her cellphone, but to no avail. I returned in the afternoon, with no result. After some debate we decided to continue our trip and try to investigate further with phone calls in order to track down the guitar.
The route towards Pitlochry was beautiful and while we were already starting to give up on the guitar, we decided to at least make one more attempt in Glasgow. Since our friend Maggie from Canada would also be in town, there would be a reason to celebrate.