After a nice warmshowers experience in Plymouth, we cycled up the Plym valley. It was an excellent ride on a sunny day and we met quite a few cyclists who were keen to recommend the best ale, campsite, route etc. As we were climbing, the temperatures dropped and we steered towards the yha Dartmoor instead of camping in the wild. Even so this meant some more climbing to get there.
We rested our legs the following day and decided to stay another night to explore the national park with its tors,
and the remains of settlements of the bronze age. Maybe the climate was different then, otherwise it would be strange why Dartmoor national park is full of stone circles, stone rows and dolmen.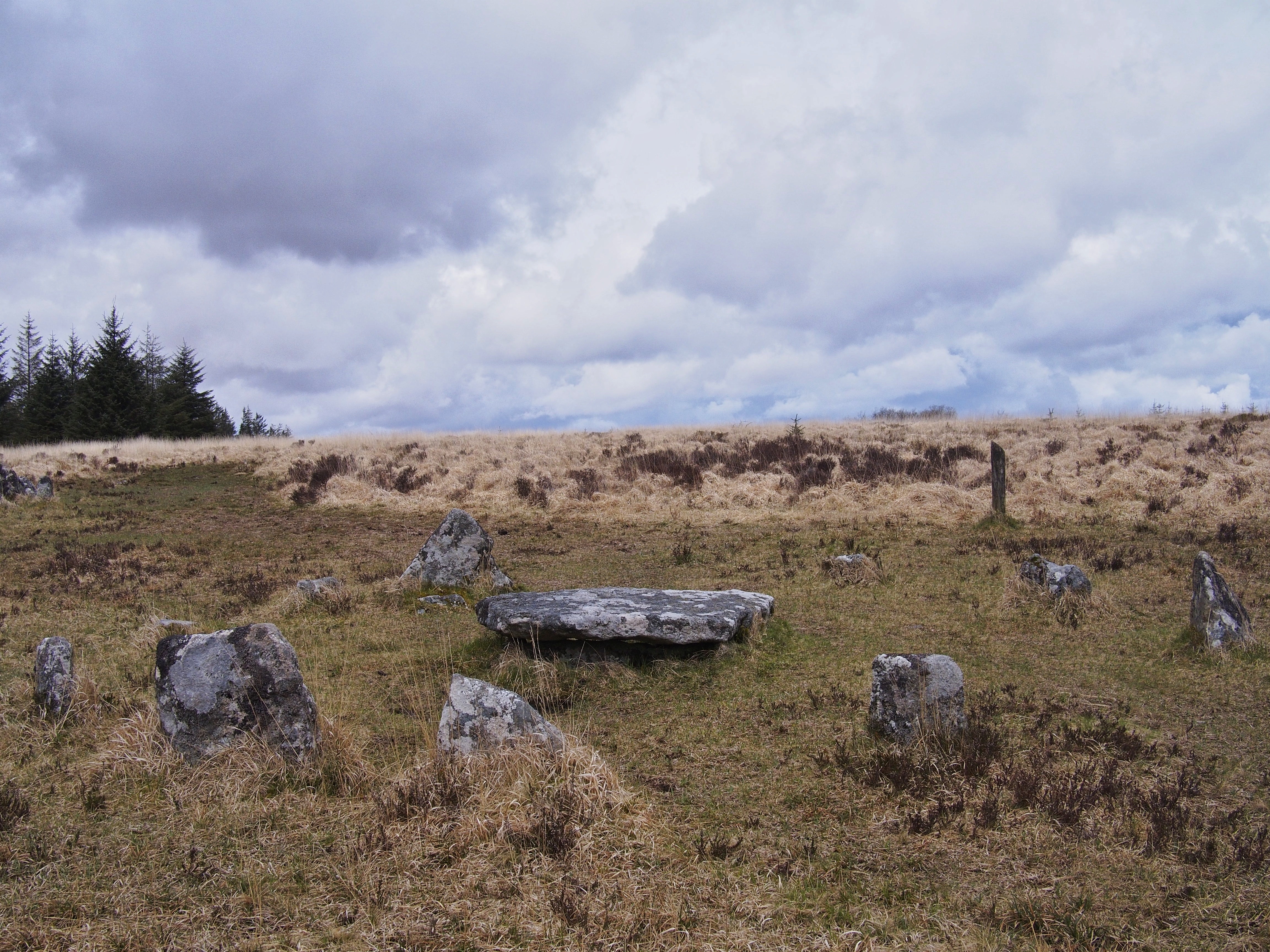 The Dartmoor ponies are a special breed of this area. Even with a grown horse, one has to kneel down to be on eye level. The tiny size probably helps in these environments with heavy winds, cold and hardly any shelter.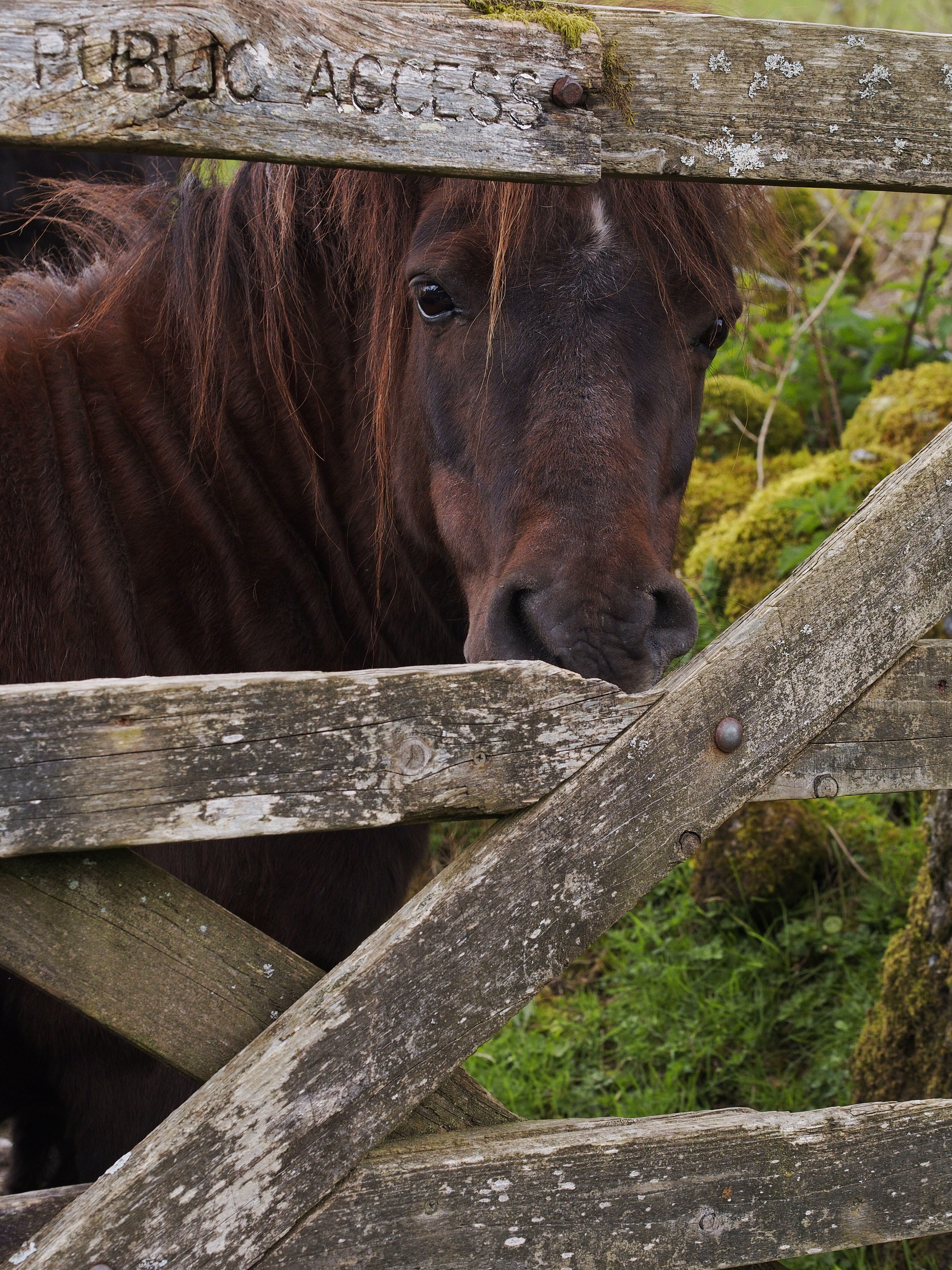 Dartmoor is quiet barren but there are some quaint little villages in the vicinity which were a welcome place to restock and rest.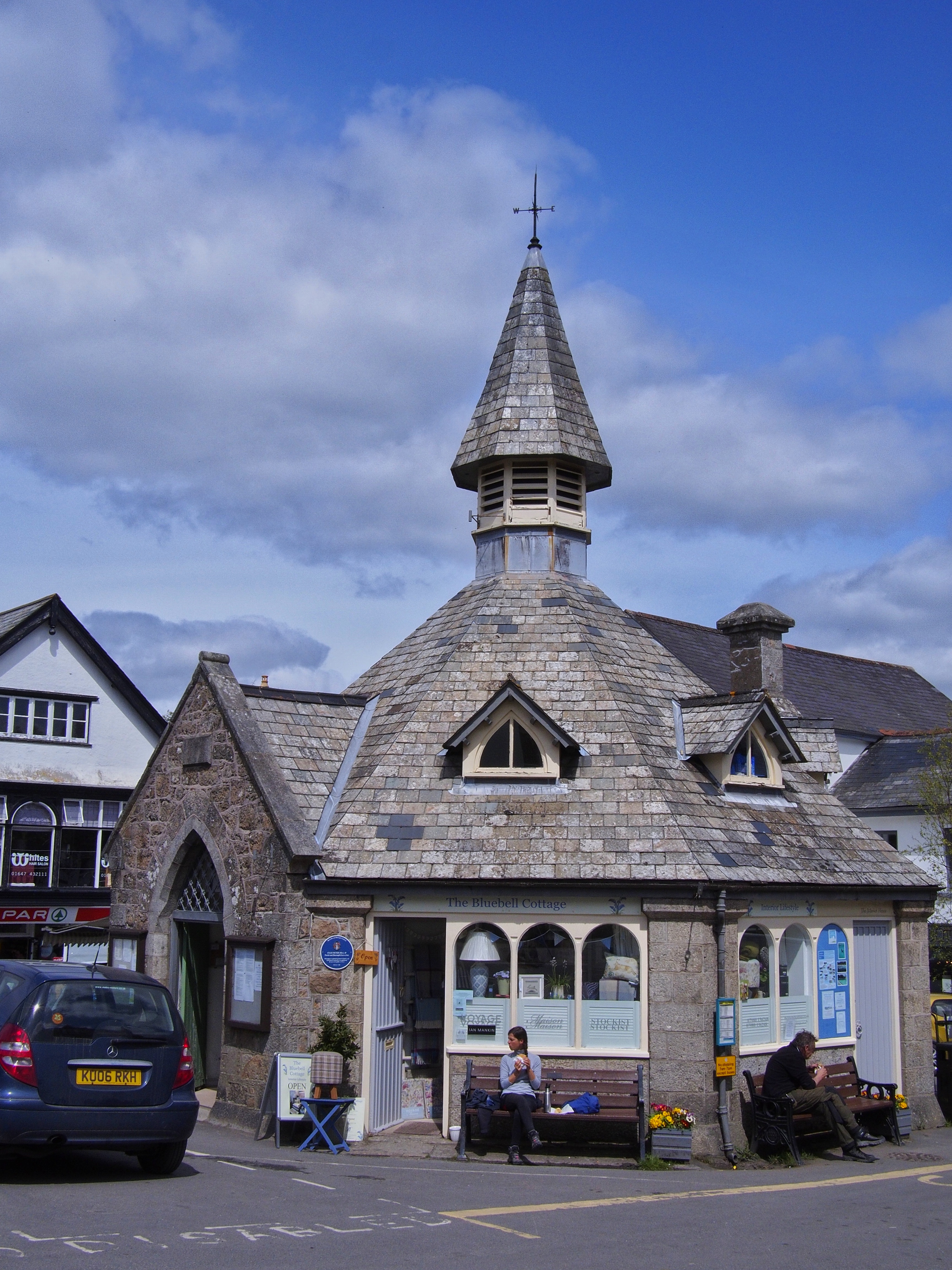 A lot of these had inns, pubs and churches like you'd imagine while reading a story set in this area.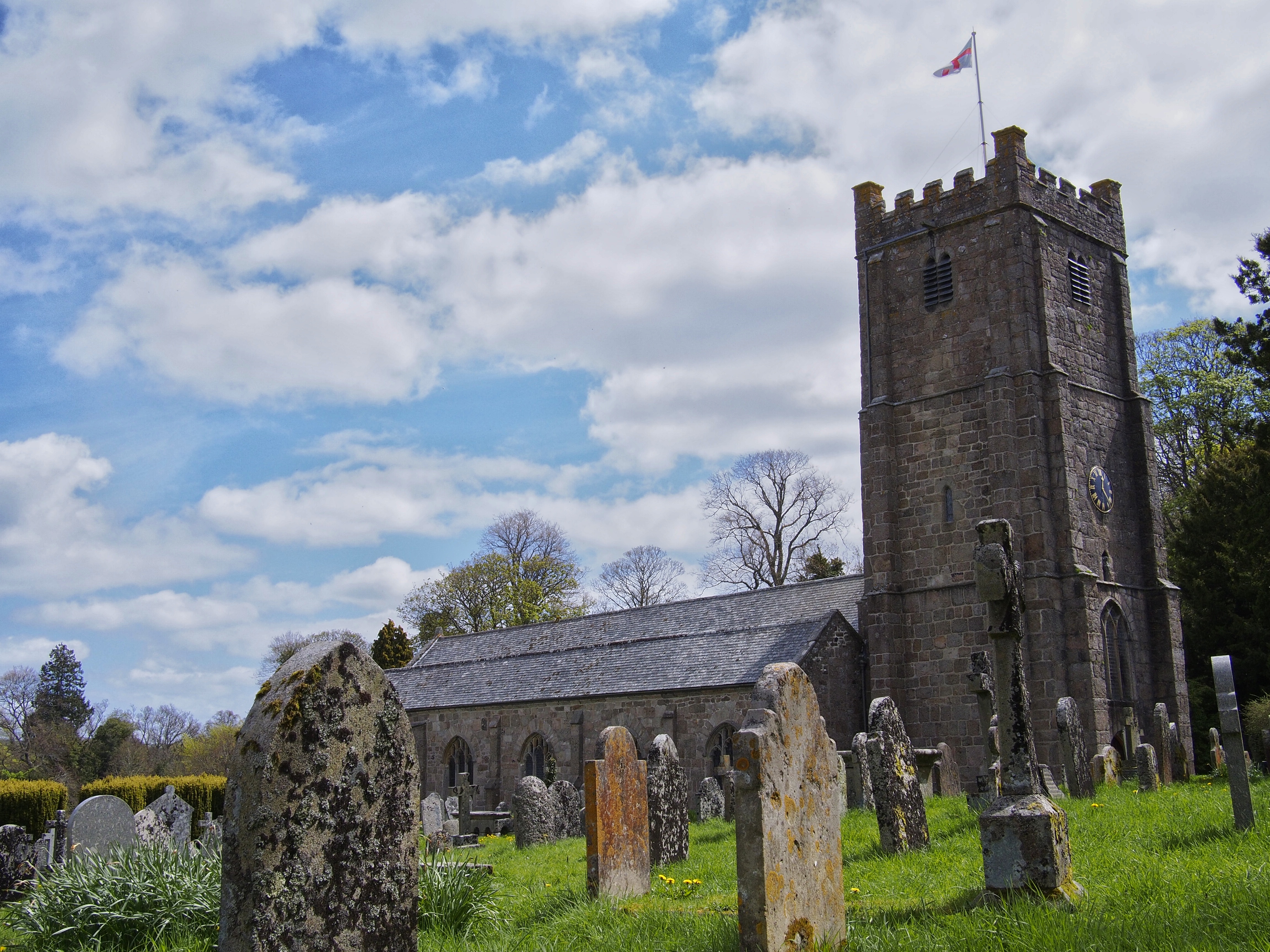 One thing I imagined before coming to the south of England were its country lanes lined with trees and hedges and it was a pleasure cycling these.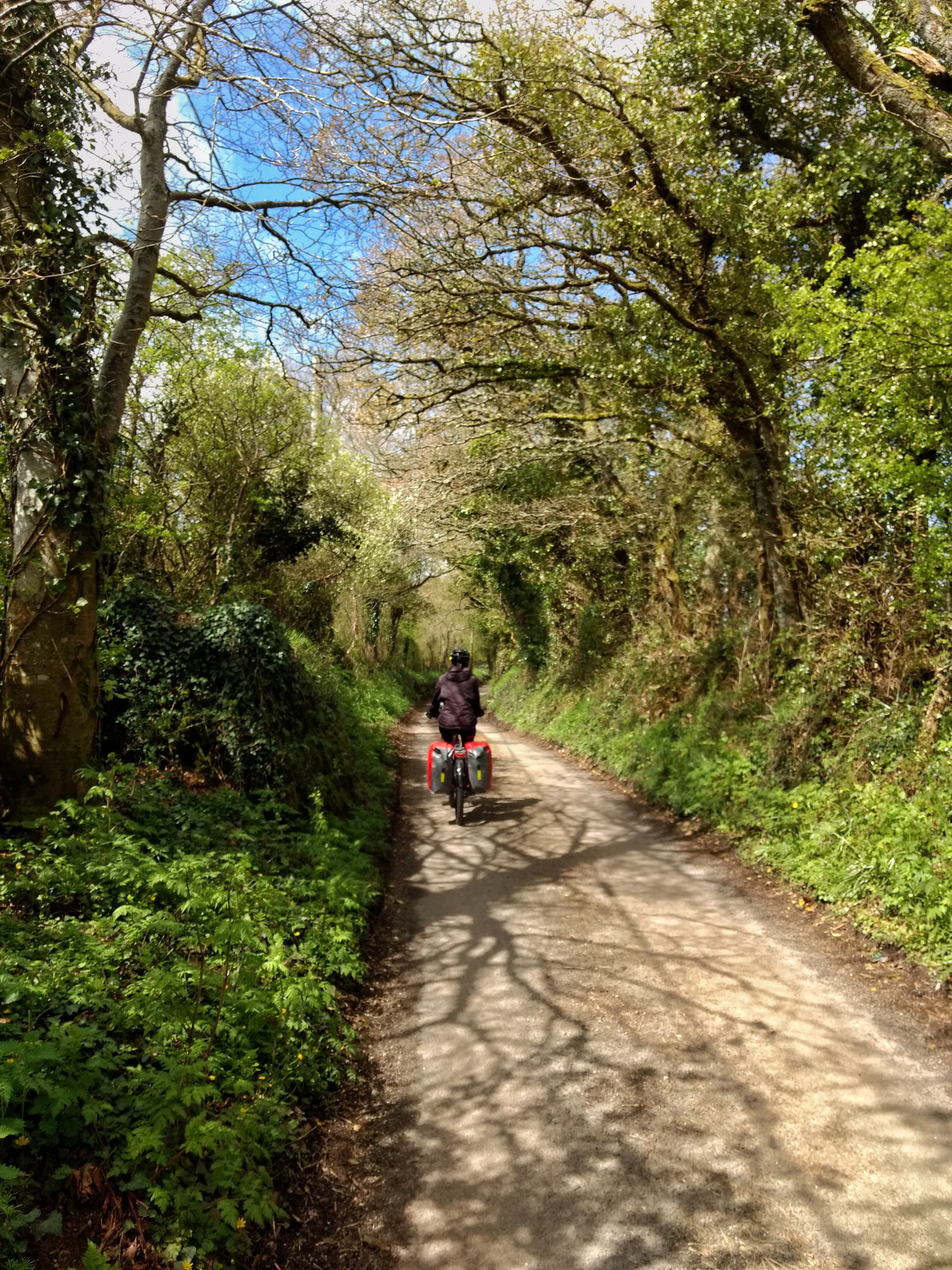 On such roads we travelled until we reached Okehampton where we stayed with Tim from warmshowers. We arrived early and took the time to visit the remains of the castle.
After a quick stop at the supermarket we drove a little outside of town to have another walk through the moor before having dinner, which Tim had already prepared beforehand.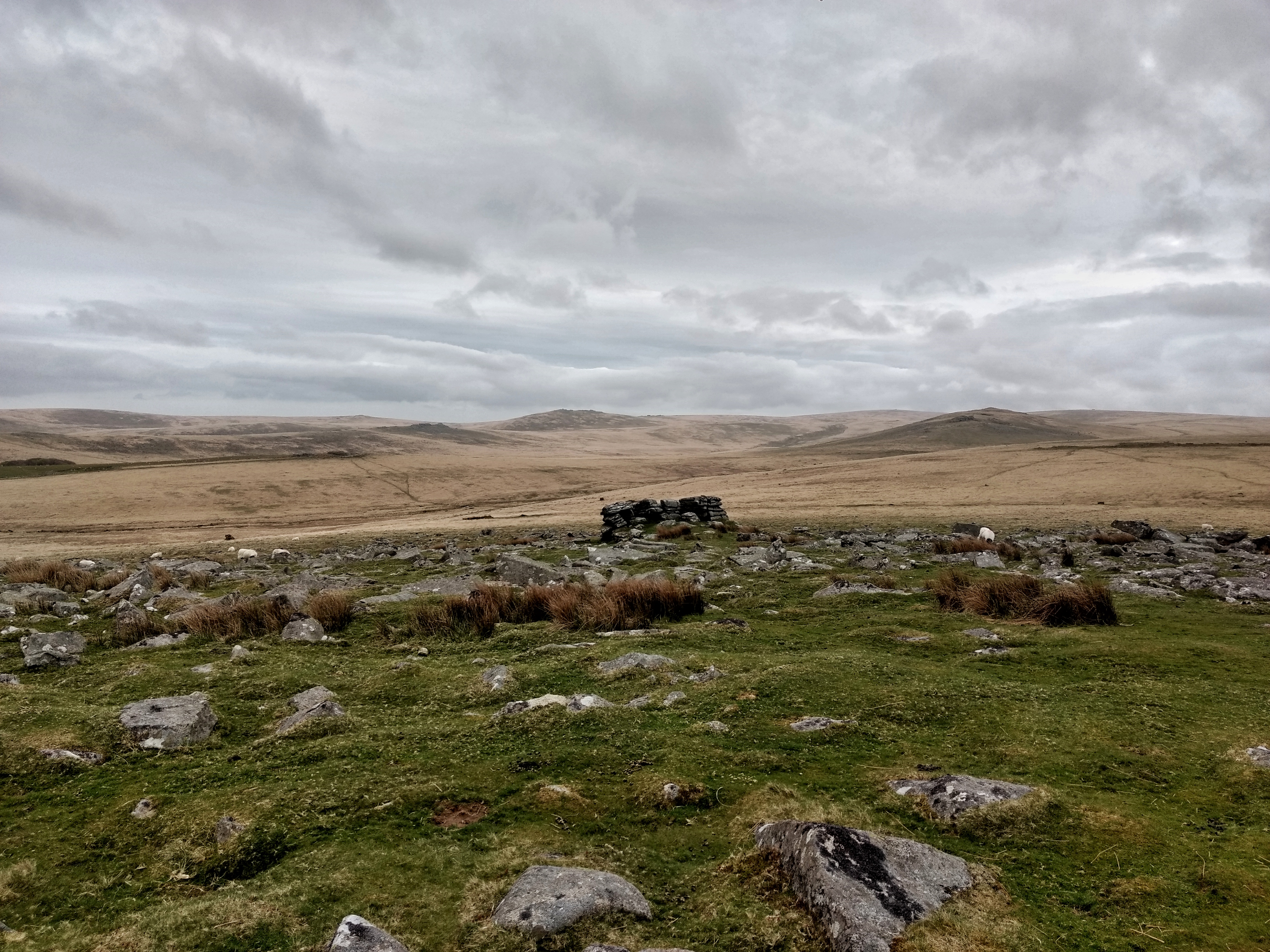 Bath was our next stop where we went to by train. We wanted to visit Paul, a cyclist whom I met in central and South America. He was soon to be off for holidays in Spain, so we choose this quicker way to get there to see him before. It was great to see him and catch up while tasting several ales and ciders.
The next day, spring arrived and we went for a walk from Paul's house to Alexandra park from where one has a great view over the city.
The center was busy with people wearing their summer dresses and with ice cream cones in their hands. We made a picknick in a small park behind the Royal Crescent before having a look at it.

A former rail line, connecting Bath with Bristol, was converted into one of the first cycle paths of England and was also the beginning of the national cycle network "Sustrans". It was a short ride into Bristol where we stayed at the Yha once more. We had enjoyed the few days off in Bath a lot and felt more like cycling than to explore another city. So over the Severn bridge we went to Chepstow and into Wales the next day.
Entry fees are quiet high in Britain. Mostly we are content with a quick look from the outside while having one or two cookies, like here in front of Chepstow castle.
We then cycled north along the Wye river and up, untill we reached our campsite for the night.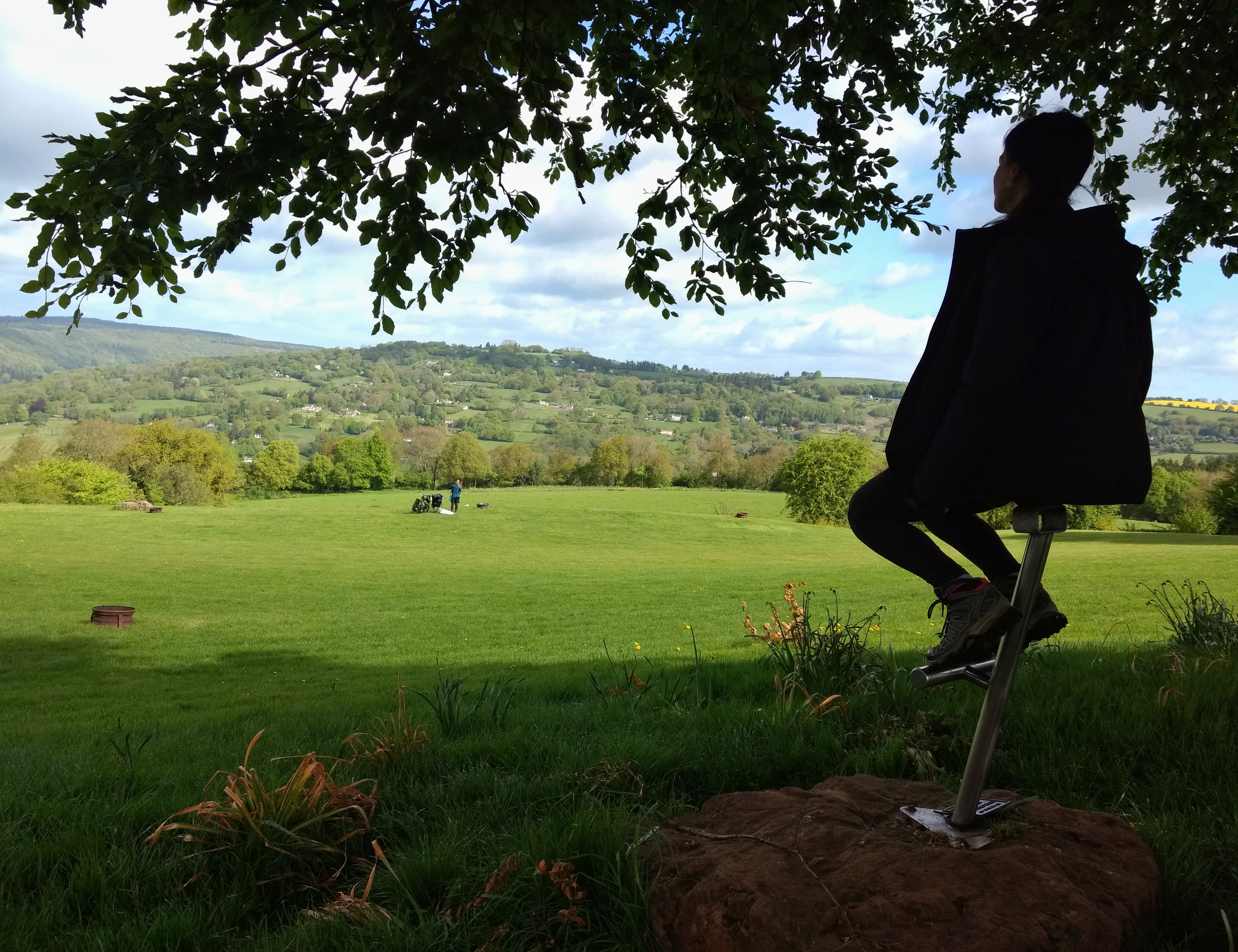 With a good view to end the day.