We arrived in Redon in the afternoon and passed the time, until our host Anne arrived, in the lovely cafe of the train station.
Anne works in the tourist office and was so kind to show us around town before we bought the ingredients for dinner.
We made some crepes, which we accompanied with apple cider. Both very typical for the Bretagne.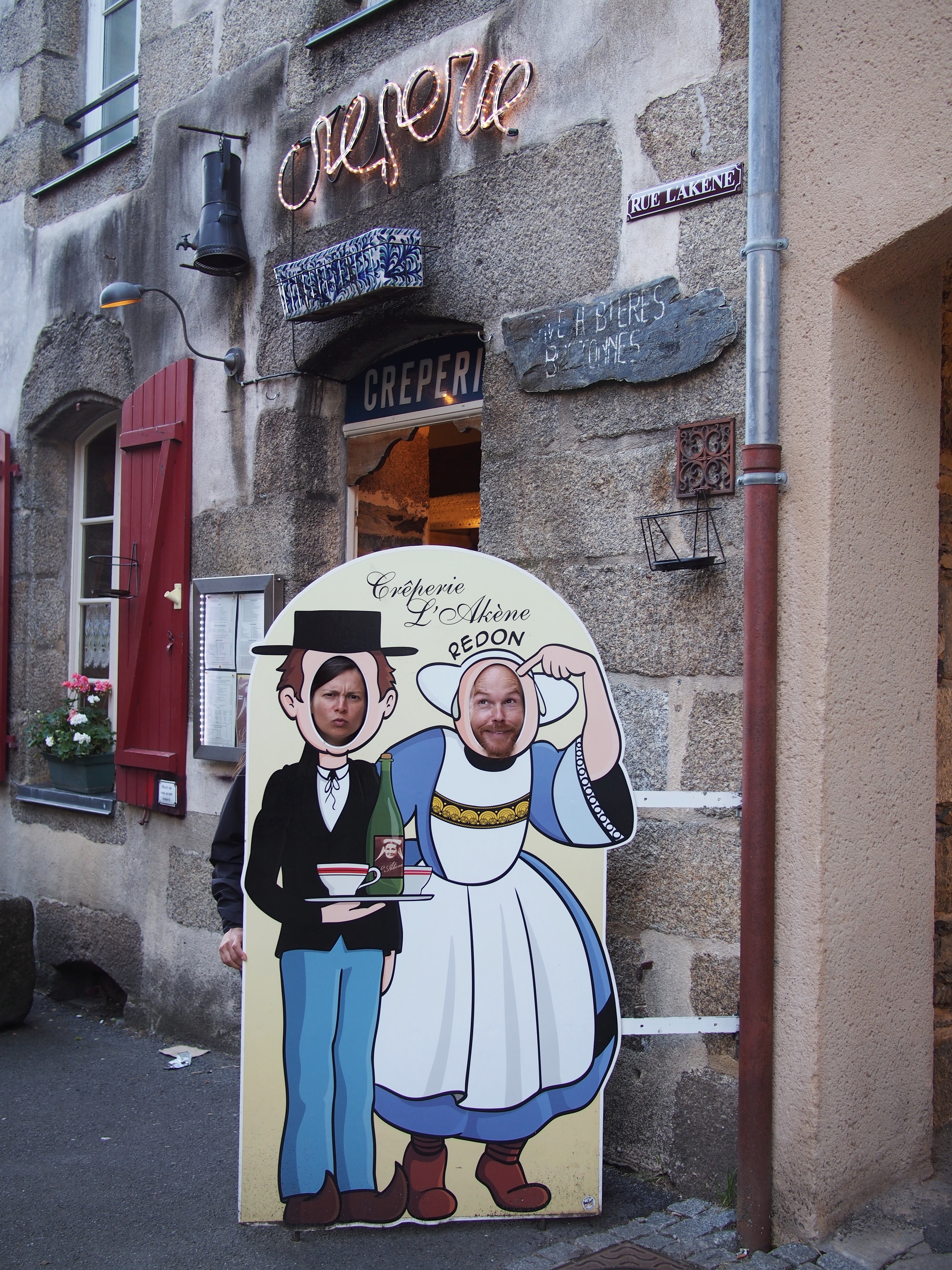 The next day we rejoined the Velodyssee, which was running along the canal between Nantes and Brest.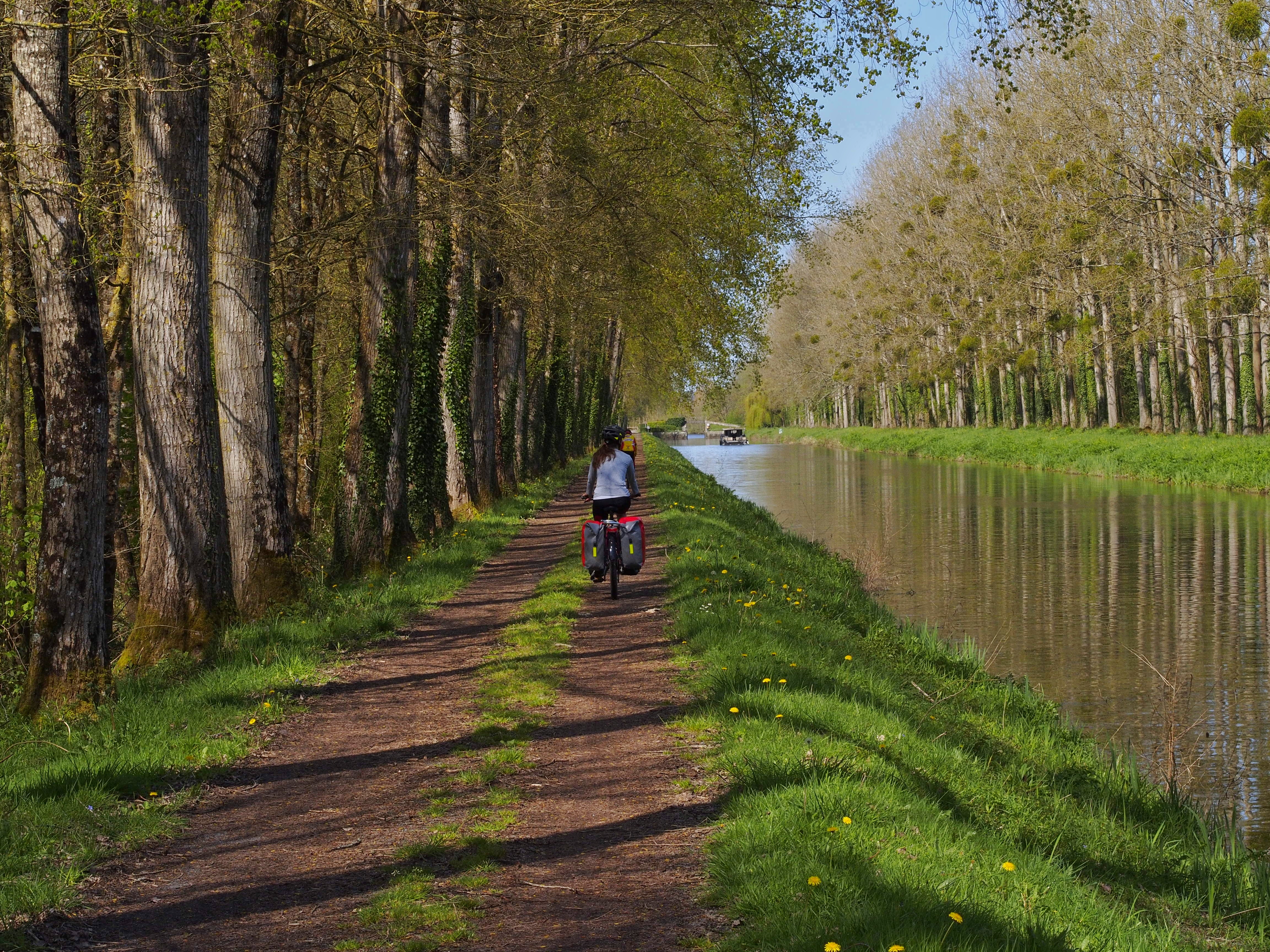 It had its straight stretches but had enough diversity to make it an interesting ride.
We conquered some castles along the way, but decided it would be too much work to maintain one.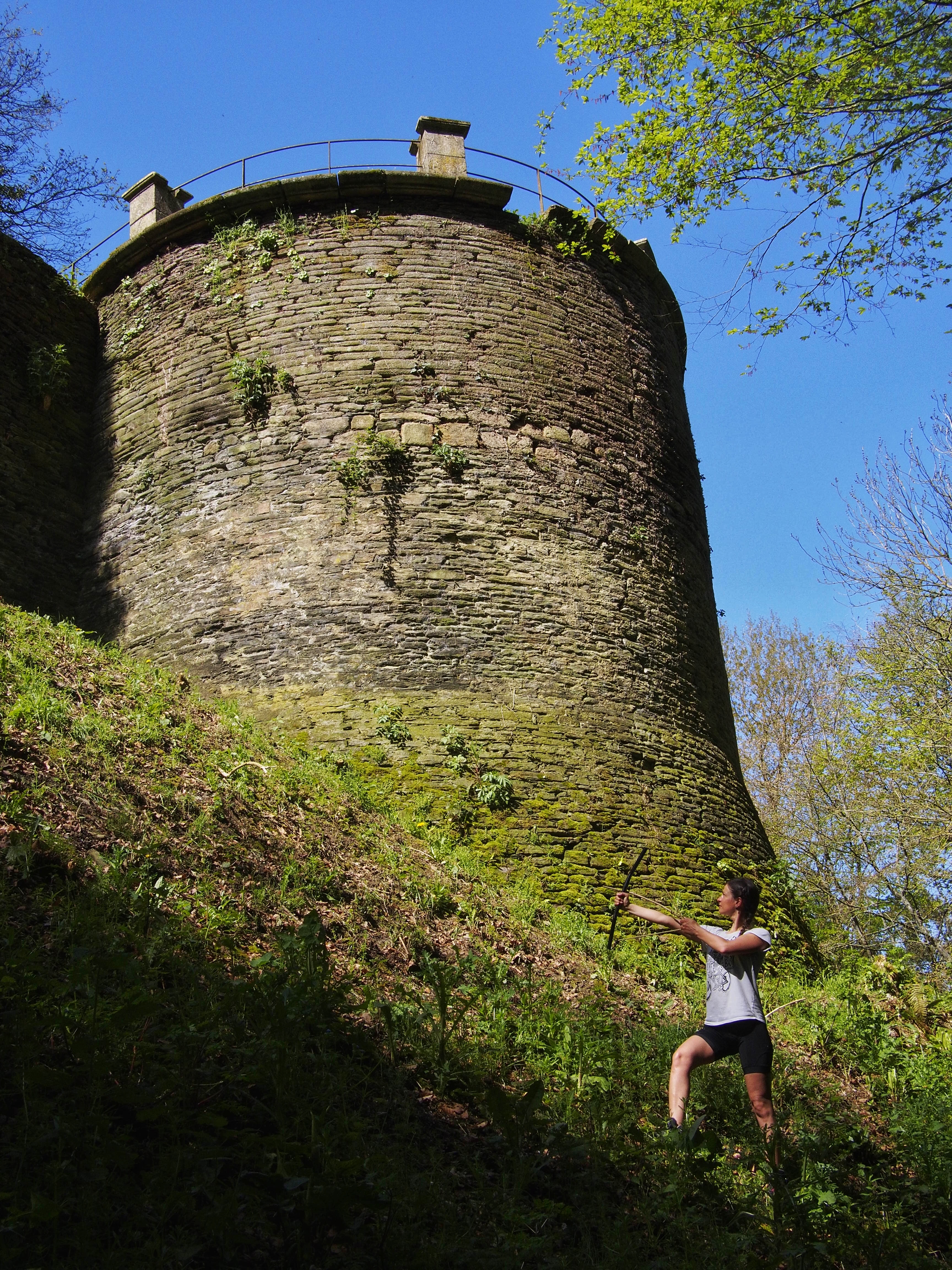 Another welcome diversion were the beautiful little towns, like Josselin here.
As we arrived too late to visit the castle, we at least had a good look from the outside.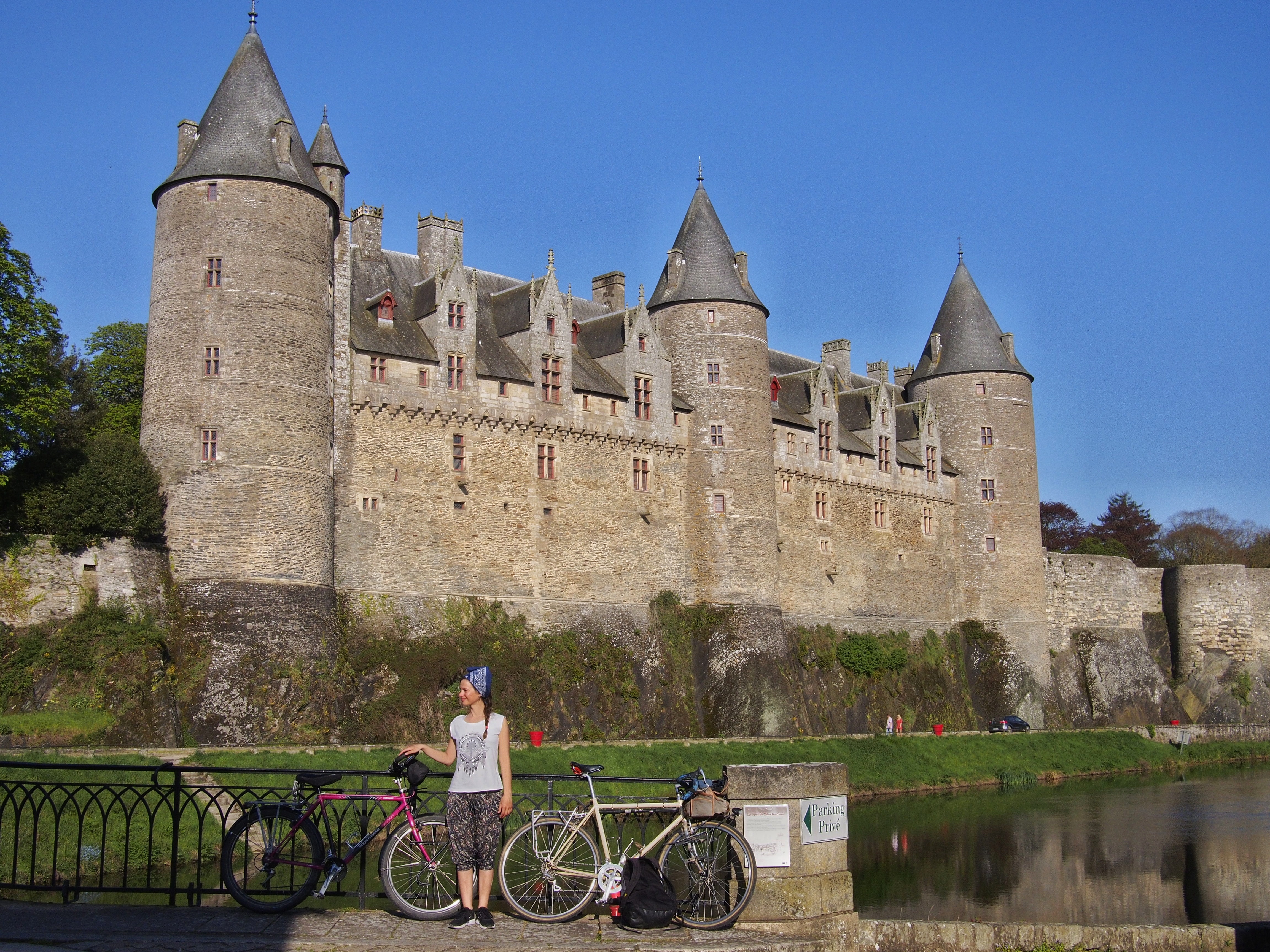 There are enough beautiful places to make a break with tables and benches. And from time to time, if one is lucky, with a small garden of spices to enhance one's sandwich.
Typical sights are the locks, from which there are more than a hundred. Often with a nice garden and trees in front of the guardian's house, who seem to take pride in maintaining these old premises.
The campsites were beautiful too. These were mostly smaller ones and had a more familiar atmosphere. At one of these sites next to the lake of Guerledan we tasted some local beer.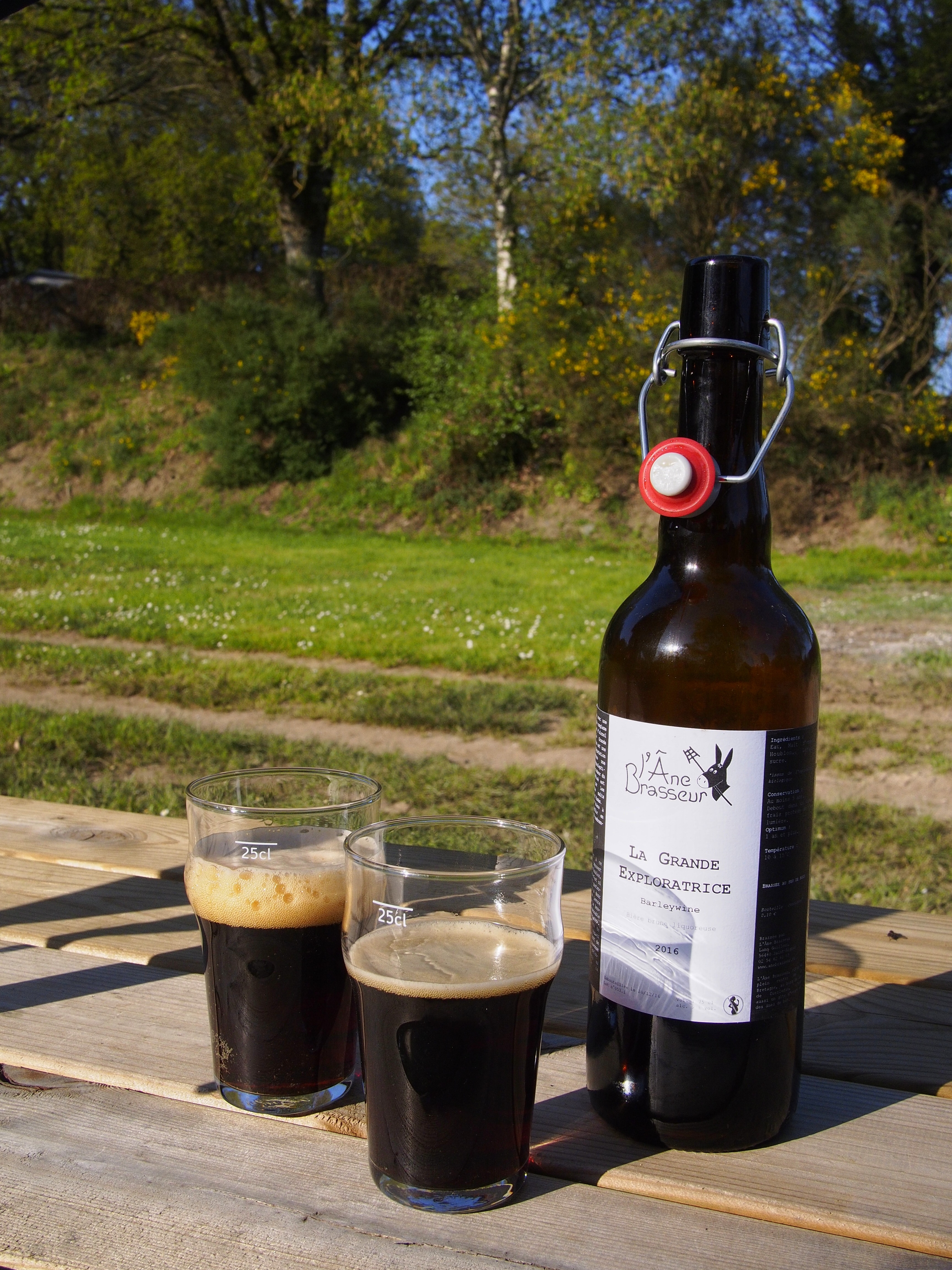 Food and drink were delicious and even on a Sunday afternoon you don't have to despair if you are left without baguette.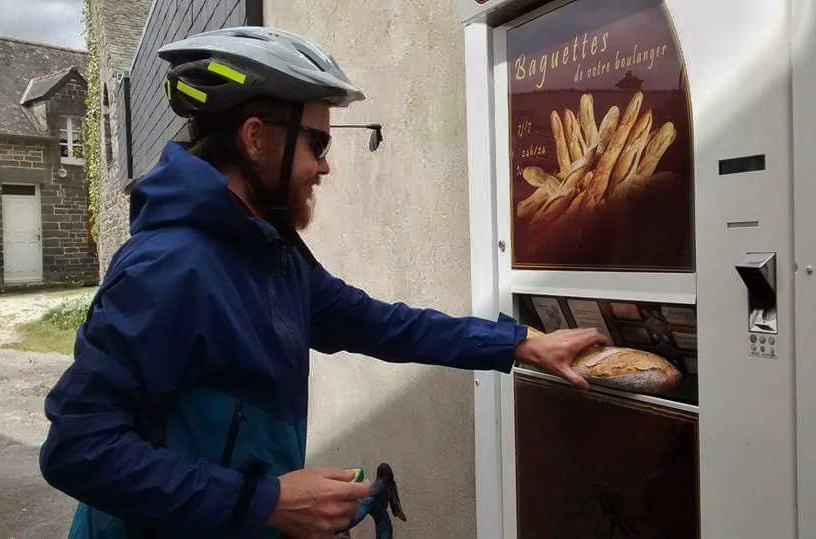 Christophe from warmshowers was so kind to let us camp in his garden the next day. There were so many beautiful spots around the old water mill. In the end we set up camp below this apple tree.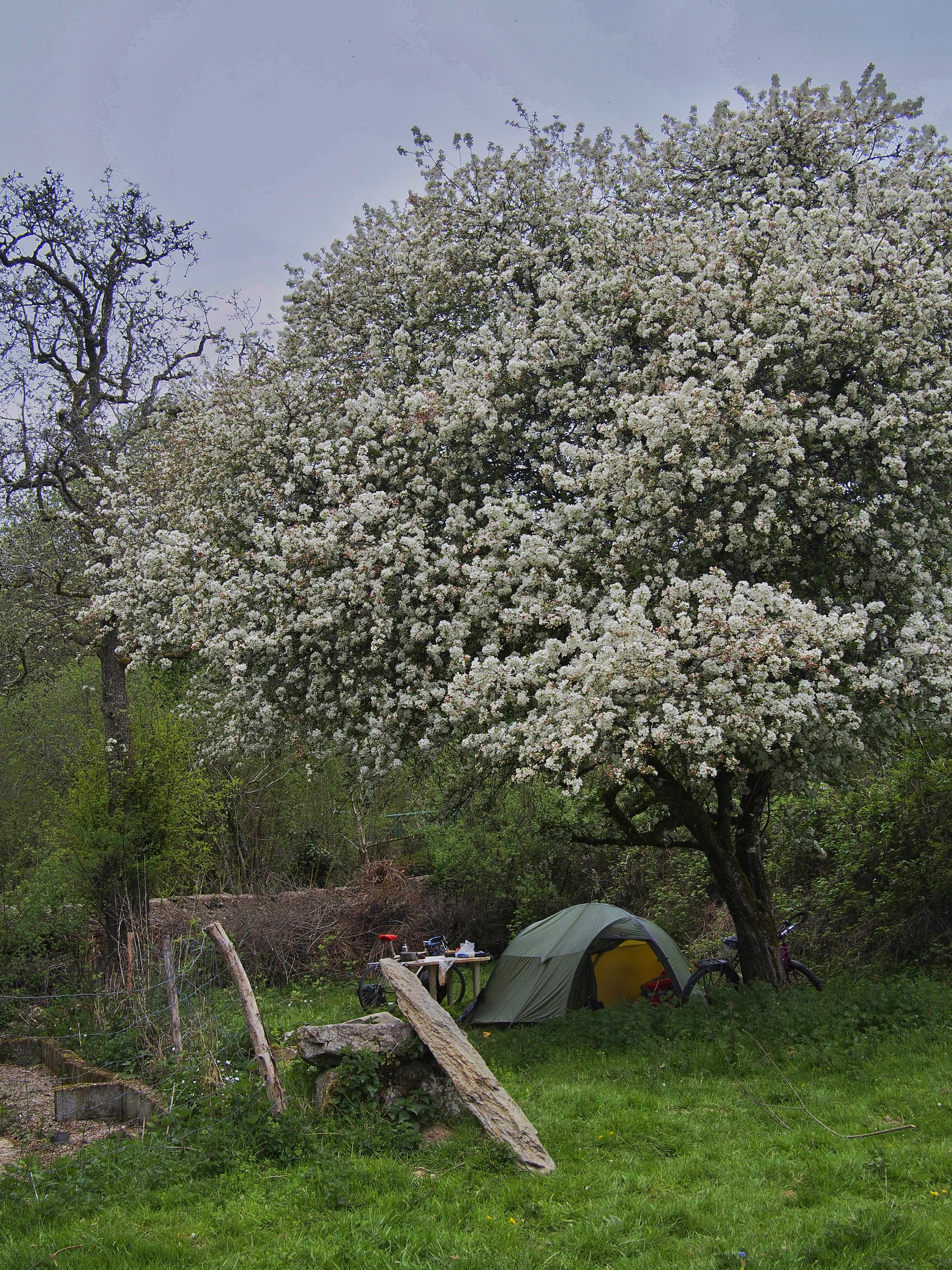 In the morning we drank tea out of mugs he made himself and he told us a bit about his passion for pottery.
We were lucky to find a host in Morlaix which was a really lovely time with Catherine and Michel. In the evening we played some songs on the guitar and piano with the family. And while Andrea was singing 'Besame mucho', Michel was accompanying her with his pocket saxophone. They let us stay a day longer which we used to have a walk through town. Looking over Morlaix next to its famous viaduct.
And the view from below.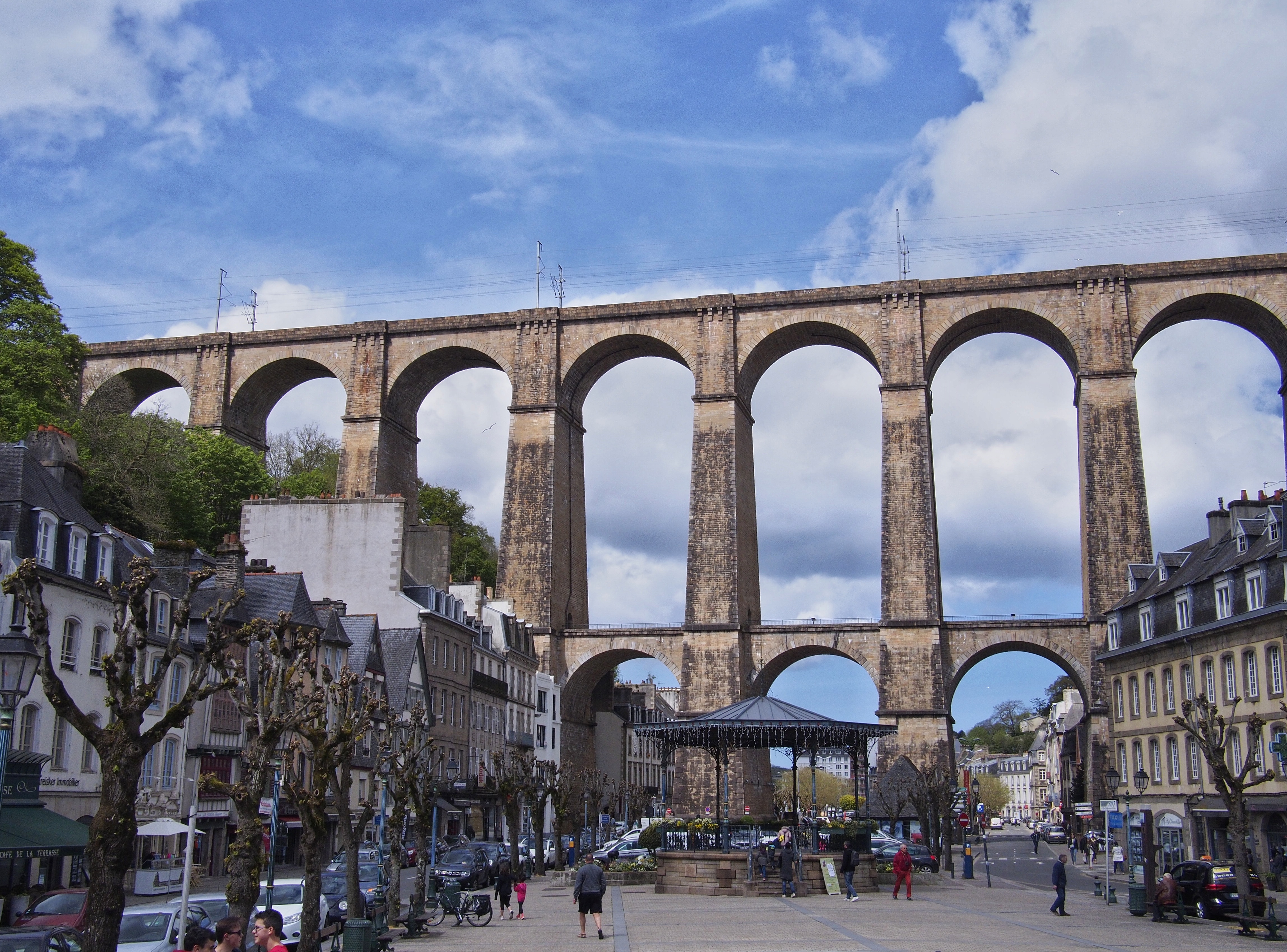 There are crêpes and there are galletes in France. Crêpes is what most of us know. Galettes are the version with buckwheat and is exclusively eaten with salty toppings. Catherine is a master of the arts. Especially the galettes, the dough made without eggs and only water, pose a challenge.
Here with the typical egg and cheese version which we topped with some grilled vegetables.
After Morlaix it was just a day's ride towards Roscoff from where we would take the ferry to Plymouth in England. France turned out to be a wonderful country to cycle tour and if we'd have the chance, we wouldn't hesitate to come back.