Travelling with the train in France turned out to be a pleasure. Even in the TGV one can make a reservation for bicycles and enter the train without having to disassemble anything.
We left Bordeaux late in the evening and got to Paris at 11pm. I was worried getting into a big city that late and having to figure out how to get to one's destination. In the end we just cycled the last kilometers through Paris, which took us past the Notre Dame, and we enjoyed our nightly ride immensely.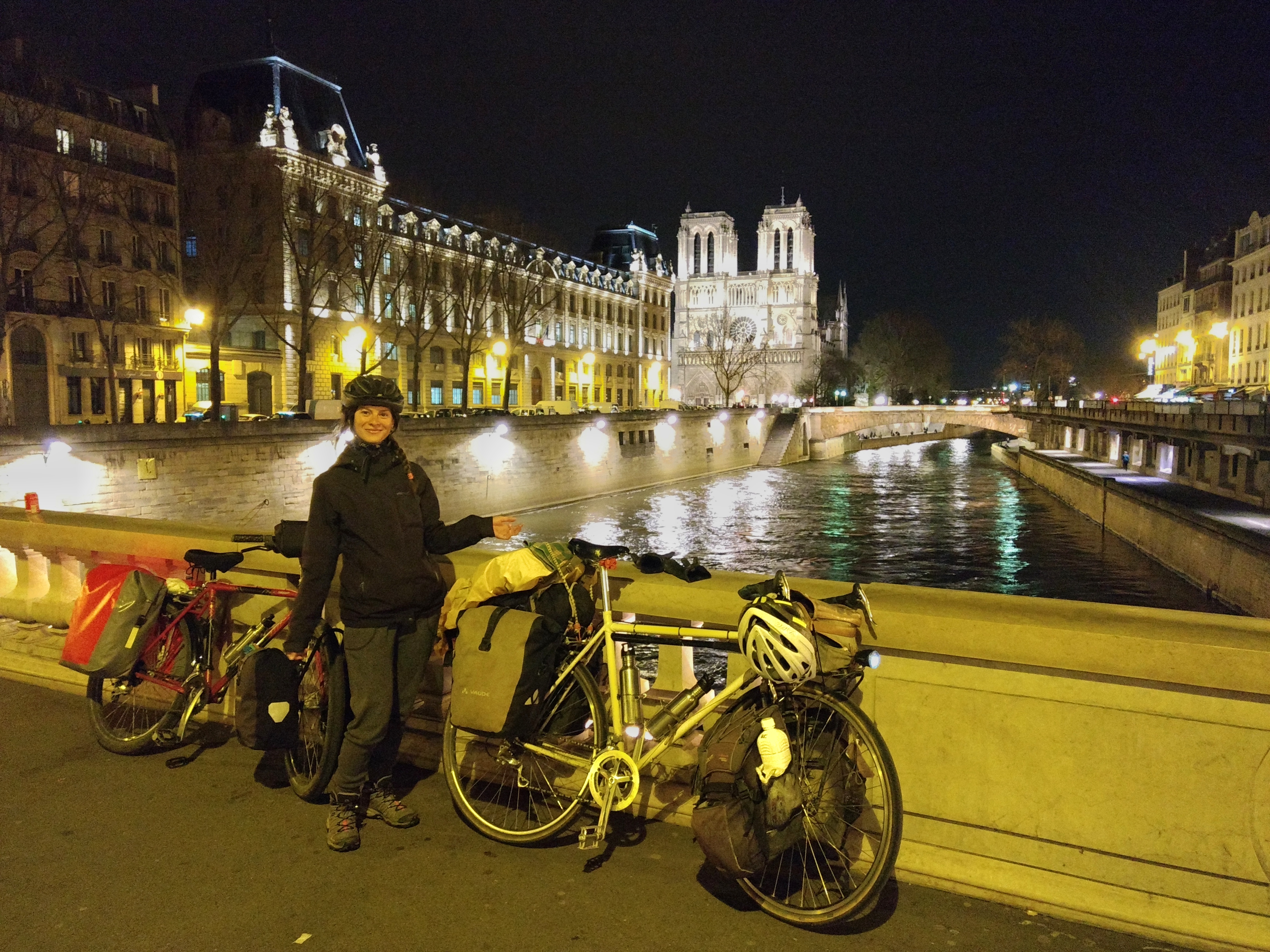 Luckily I had contacted Laure some days before and we could stay at her and her partner Sasha's place for a couple of nights.
The first day we made a long walk through the city, first following the Canal Saint Martin and then crossing Republique and le Marais until we found ourselves on the Seine once more.
The second day we tried to change the date of our return flight. Sort of a lost day that was saved by a Chinese dinner and our resilience, which we had trained since the beginning of the trip.
The third day we made a typical tourist circuit, which took us to the Tour Eiffel, the Arc de Triomphe and finally to Montmartre and Sacré-Cœur.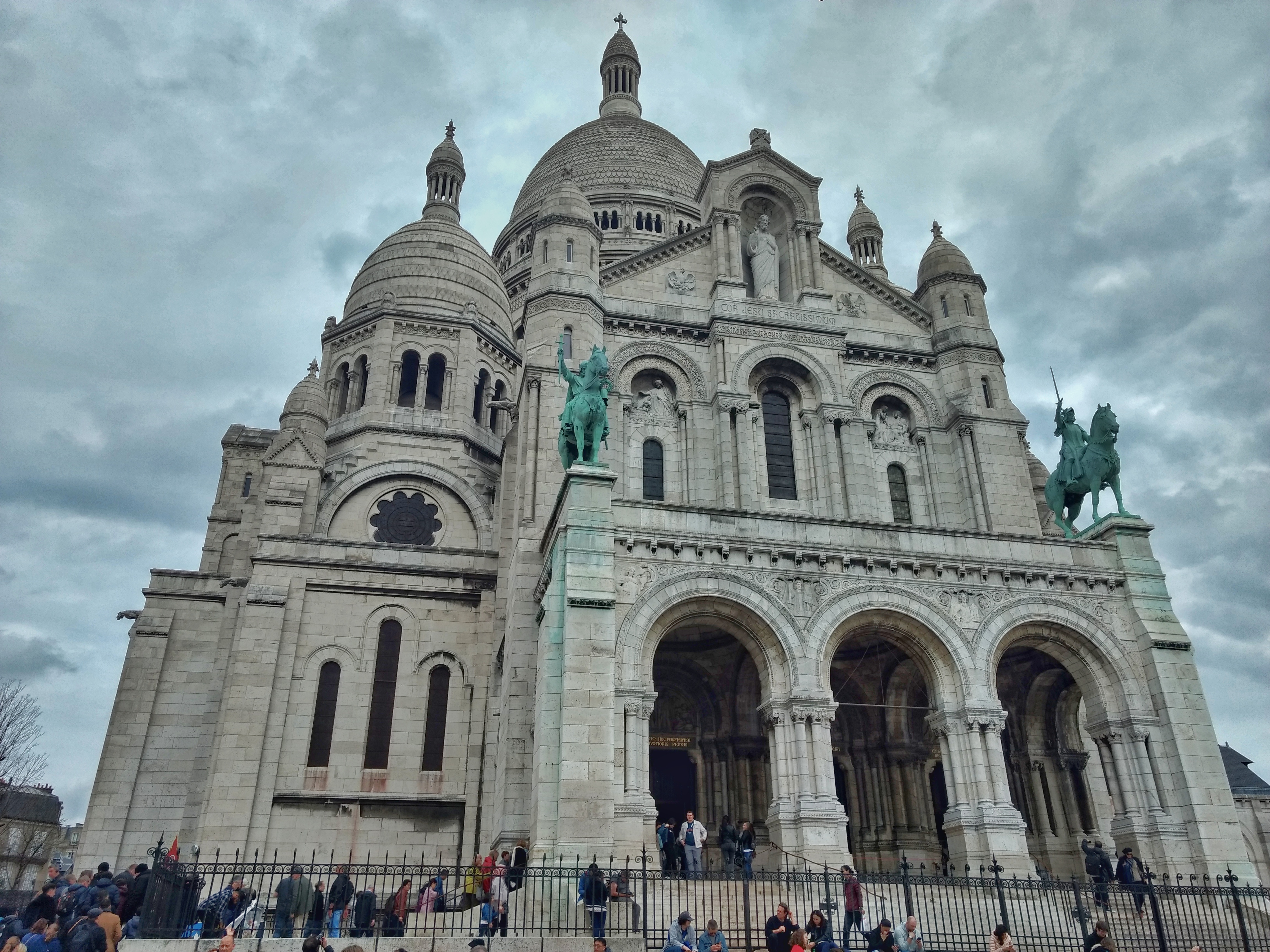 There were a couple of musicians playing in front of it and we stayed almost half an hour to listen and to sing along.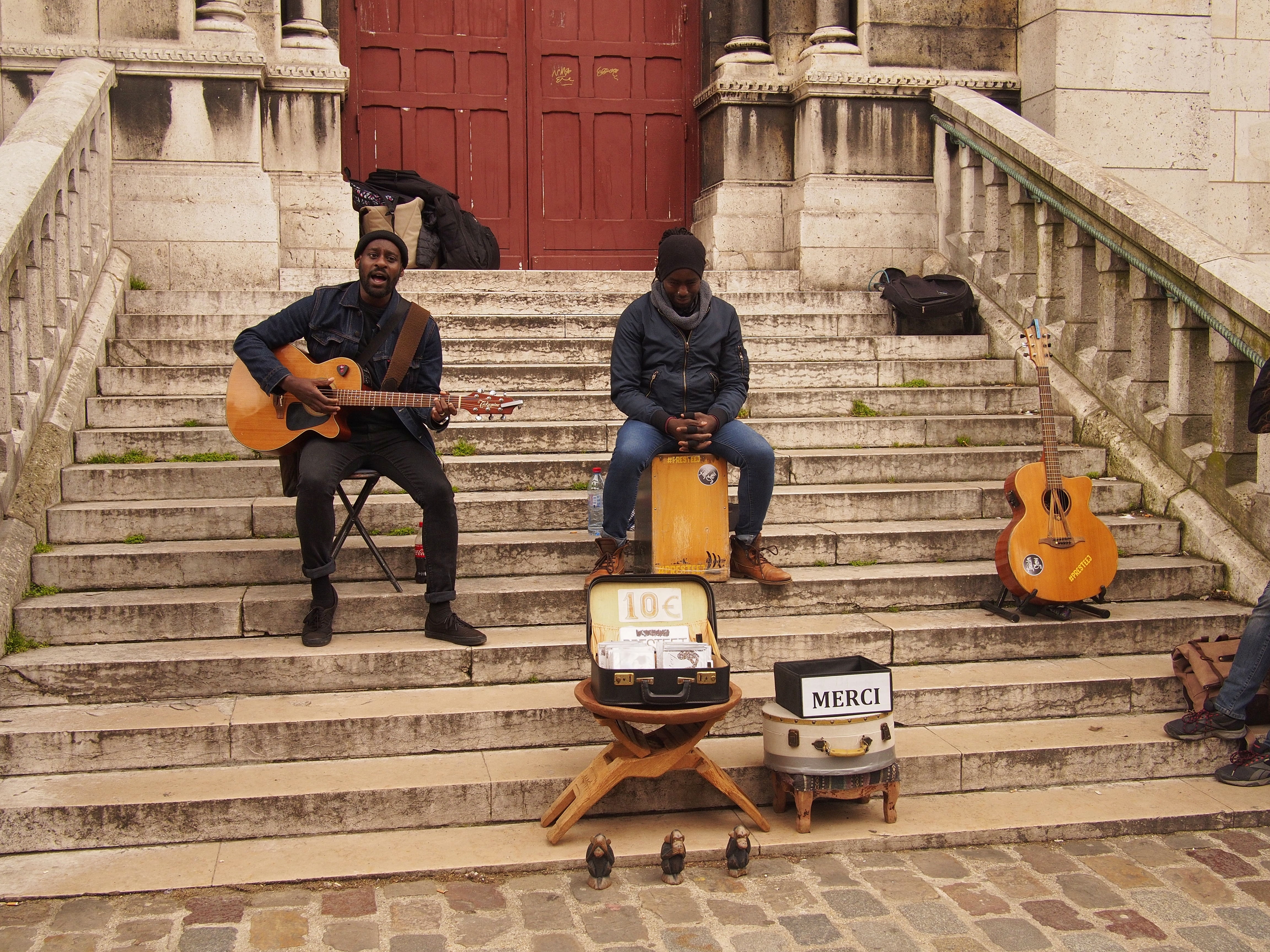 Spring was finally arriving and one could see more and more flowers now even in northern Europe.
We changed location and stayed two nights at a hostel as some special surprise guests were coming to Paris for the party of the 30th birthday of Sasha.
It was nice to be invited to a party again. We didn't have a lot of opportunities to go out within the past weeks and our last night out was in Seville. After some presents and a birthday cake, the volume was turned up and almost everybody was dancing. We got a crash course in modern French music and this was lasting until some neighbour was banging at the door, requesting that the volume should be turned down again. As it was almost three in the morning, we left soon afterwards to rest a little.
The next day we met Felipe, a friend with whom I stayed the last time when I was in Paris, just after the first big bicycle trip when I was coming back from New Zealand. As he is a father now, we stayed close to his home in a nice cafe, drank some delicious hot chocolate and later went to the park after his daughter and partner Carole had woken up from their siesta. It was a lot of fun chatting, while observing the communication going on between the children and the interaction in the play area.
The last night we made pizza which we accompanied with a bottle of Bordeaux wine and we could stay at Laure's apartment once more.
Our last day in Paris was finally a sunny one and it was nice to see all the cafés filled with people as we were cycling back to the train station and a part of us wanted to stay and soak up the atmosphere a little more.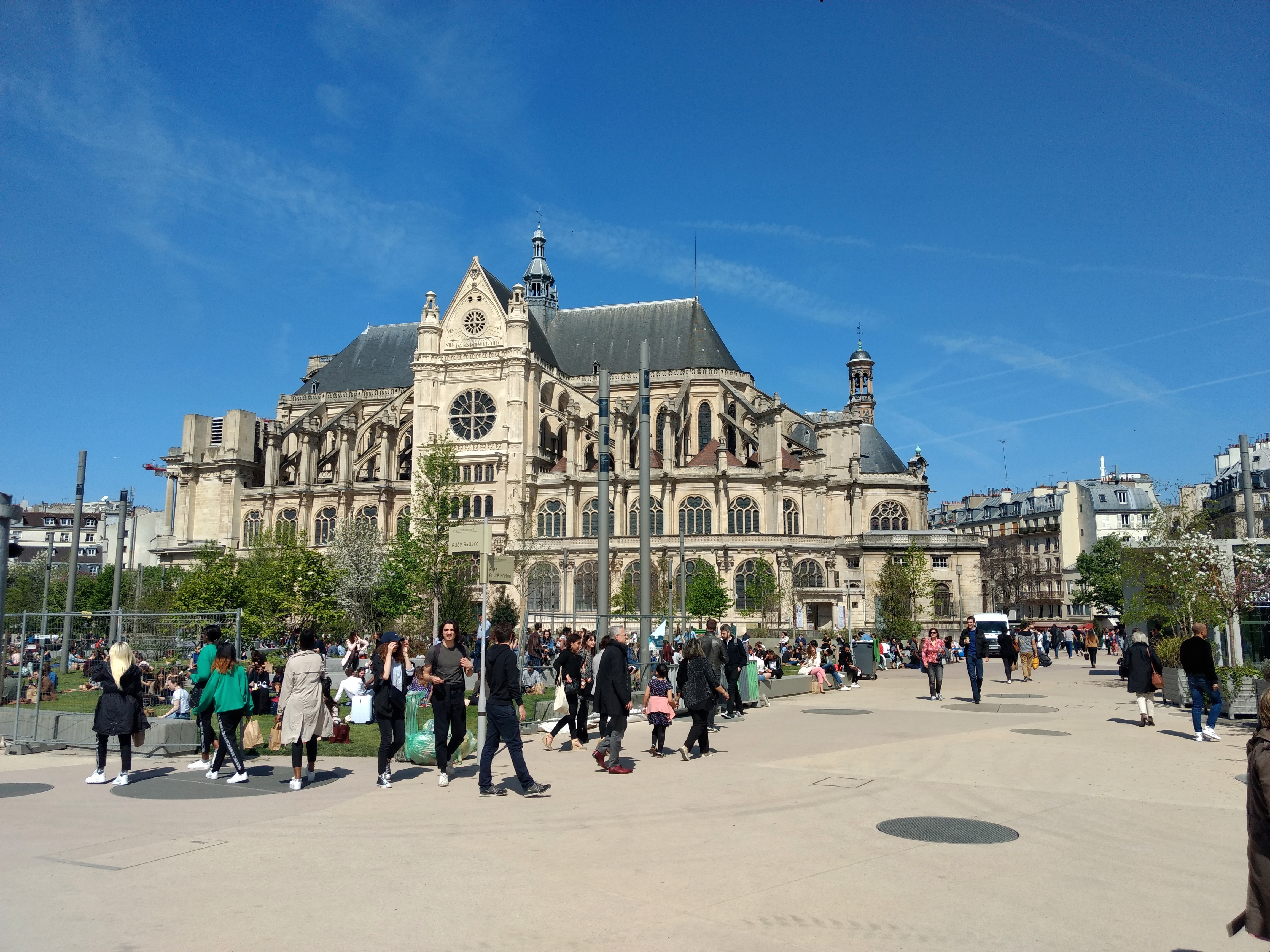 As we had made a good experience travelling with our bicycles by train, we once more boarded a TGV for the last chapter of mainland Europe for the time being. Next stop: Redon and la Bretagne.