From Irun we cycled the last kilometers to the French border and crossed it hardly noticing. After sometime along the coast, the cycle route turns a bit inland and goes through beautiful pine forests and the sea can only sometimes be heard in the distance.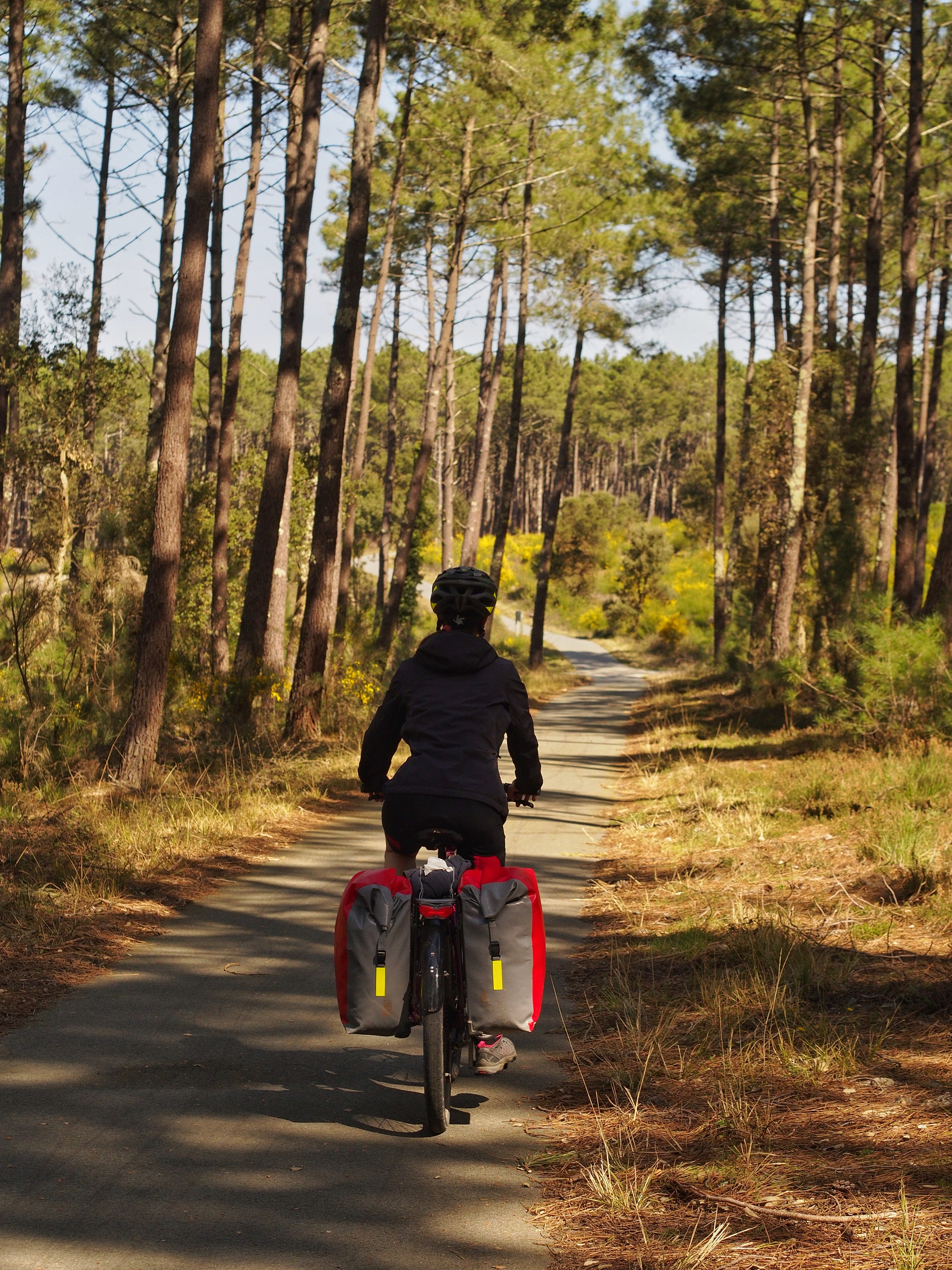 We stopped in Biarritz for lunch were from a bench on the higher promenade we could watch the Atlantic ocean again. And we agreed that it is a sight difficult to get tired of.
Our last stop along the coast, before heading inland to Bordeaux, was the dune du Pilat. One sand giant, that was also nibbling at the edges of our camping, that was just next to it.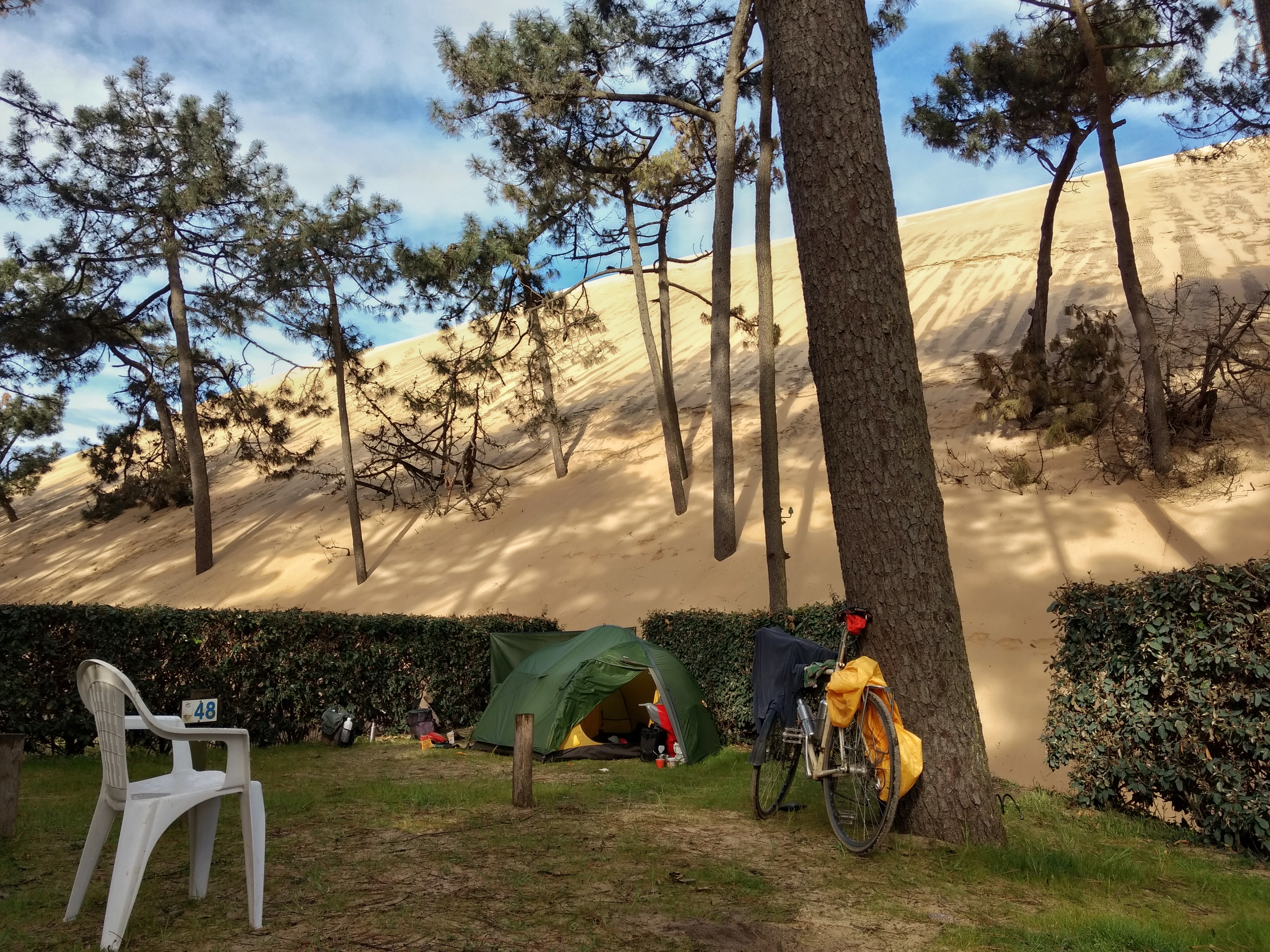 Getting on the dune was a bit of work, climbing up the steep incline and the sand giving way almost as much as you moved upward. On top it was a lot easier to walk around as the sand was hardened by the latest rainfall.
The most fun was getting down again. With long strides and some jumping involved, one could let the inner kid roam freely without much worry of a hard fall.
We climbed up again after dinner and were rewarded with a lightshow of the finest. The sun was setting slowly and after it had sunk beneath the horizon it got even better.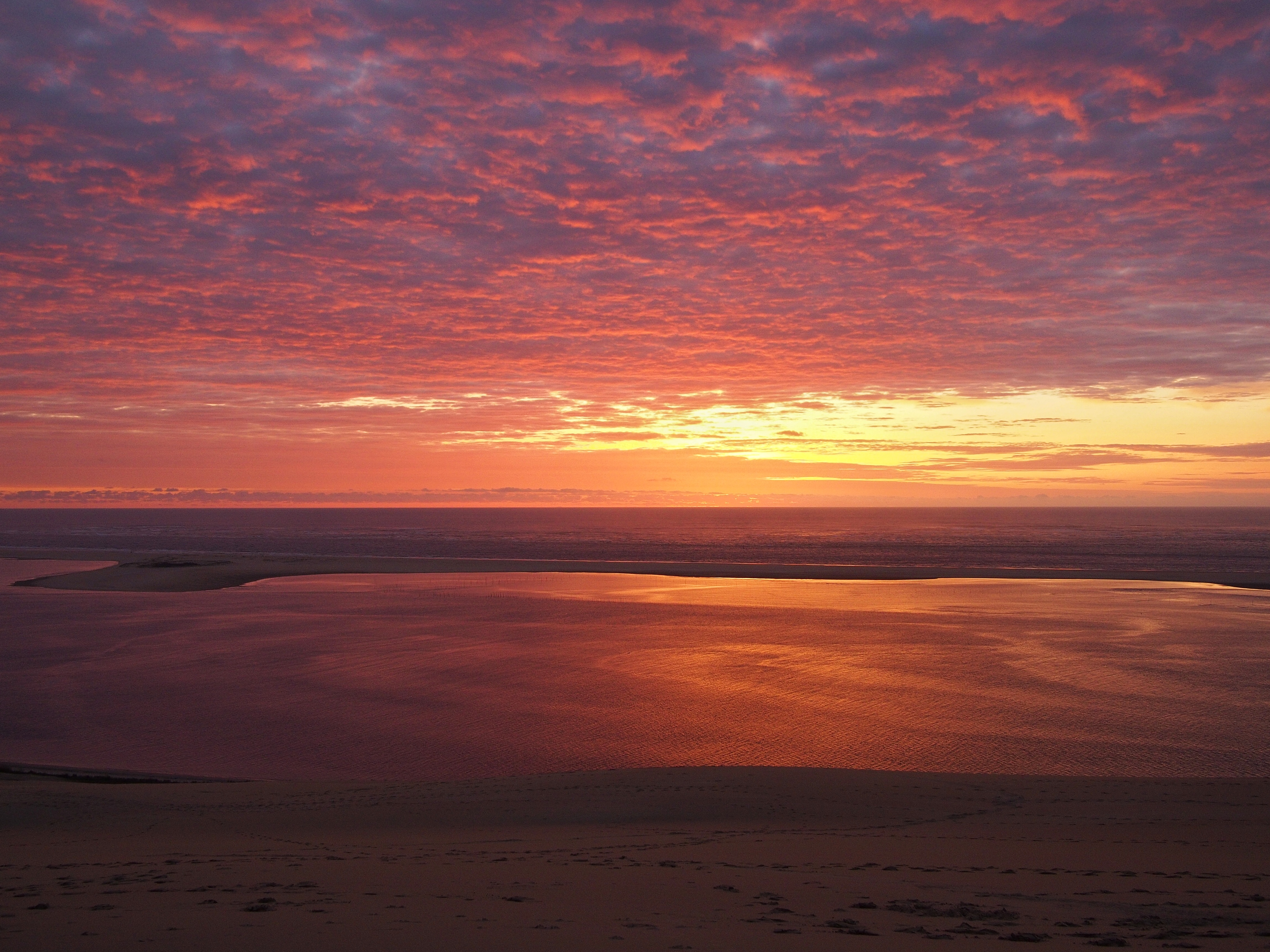 We stayed one day more and then started towards Bordeaux where we had found a couchsurfing host and from where we would take a train to Paris.