This is how most of our days started along the old olive oil railway line. Camping was never hard to find between the millions of olive trees. It seems that the whole world could be supplied from here.
We wildcamped most of the time and often had some source of water nearby, that in one case was so inviting that someone was contemplating more than just a quick wash of hands and face.
The old train stations are converted into cafés or bicycle rental stations and offer some services like public toilets and water fountains to refill your bottles.
Zuheros was just one of the pretty villages along the route. We just had a look from below as we still had enough from hefty climbs from the "pueblos blancos".
We enjoyed once more the absence of motorized traffic and the route has its charm with its tunnels, viaducts and breaches through the rocks.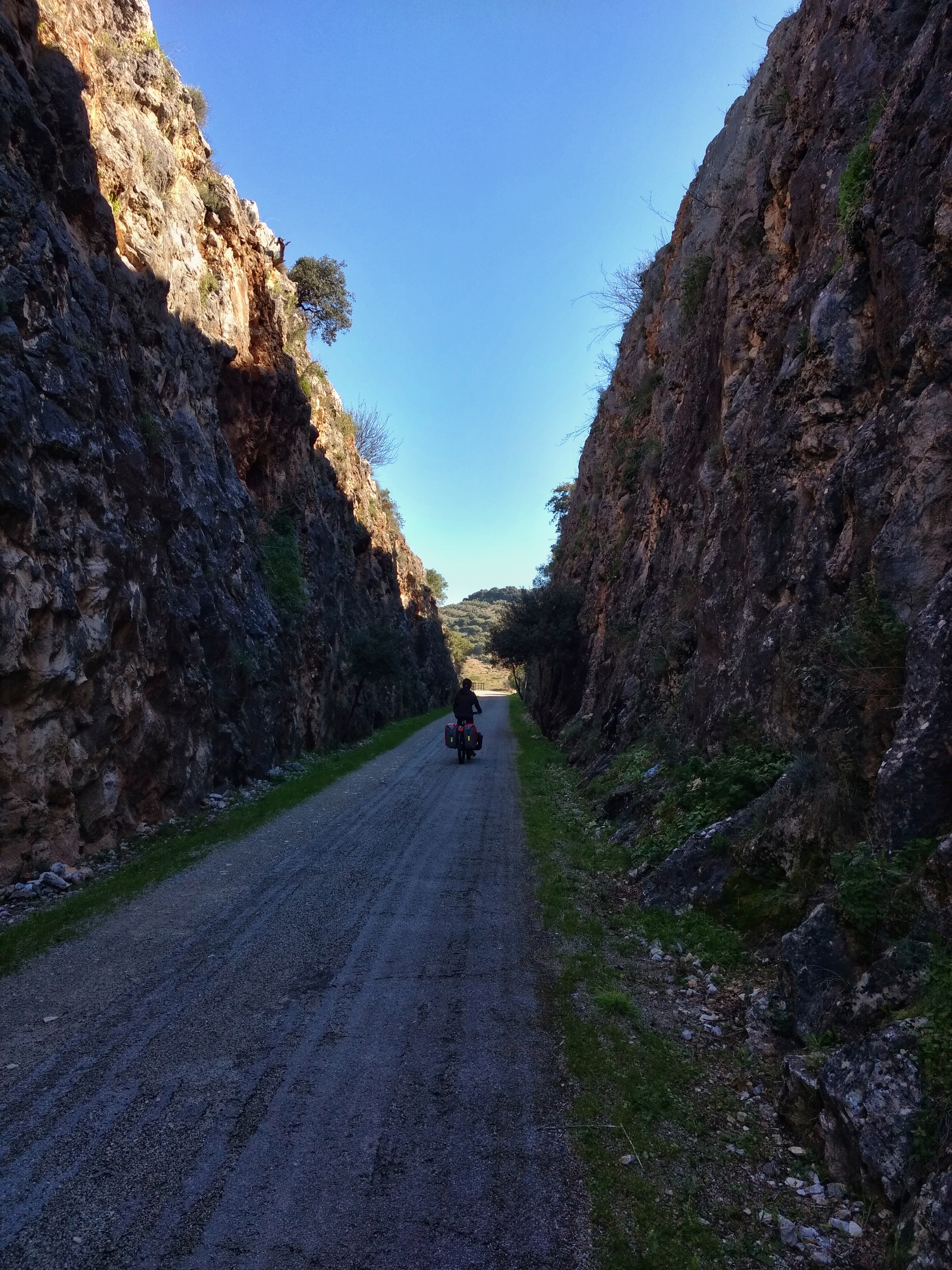 This time we made it to Martos before the weather turned again with temperatures below zero during the night and hardly getting above five degrees during the day. It was the semana santa and accommodation was expensive almost everywhere. This was one of the reasons for not passing through Madrid. And as we wanted to have enough time to see France, we hopped on a bus from Jaen directly to the French border at Irun.