The morning started with a walk downhill. We had met Reja from Germany the night before. And as we were going in the same direction, we decided to continue together. The road made a huge detour to the next bridge and so we just cut across a field and made use of the vast network of bridleways and public right of way paths to get us to a footbridge over the Wye and into Wales. This turned out to be quiet an adventure because of fallen trees blocking the way and a rather steep and rocky section at the end.
On the other side of the river lies Tintern with its impressive abbey.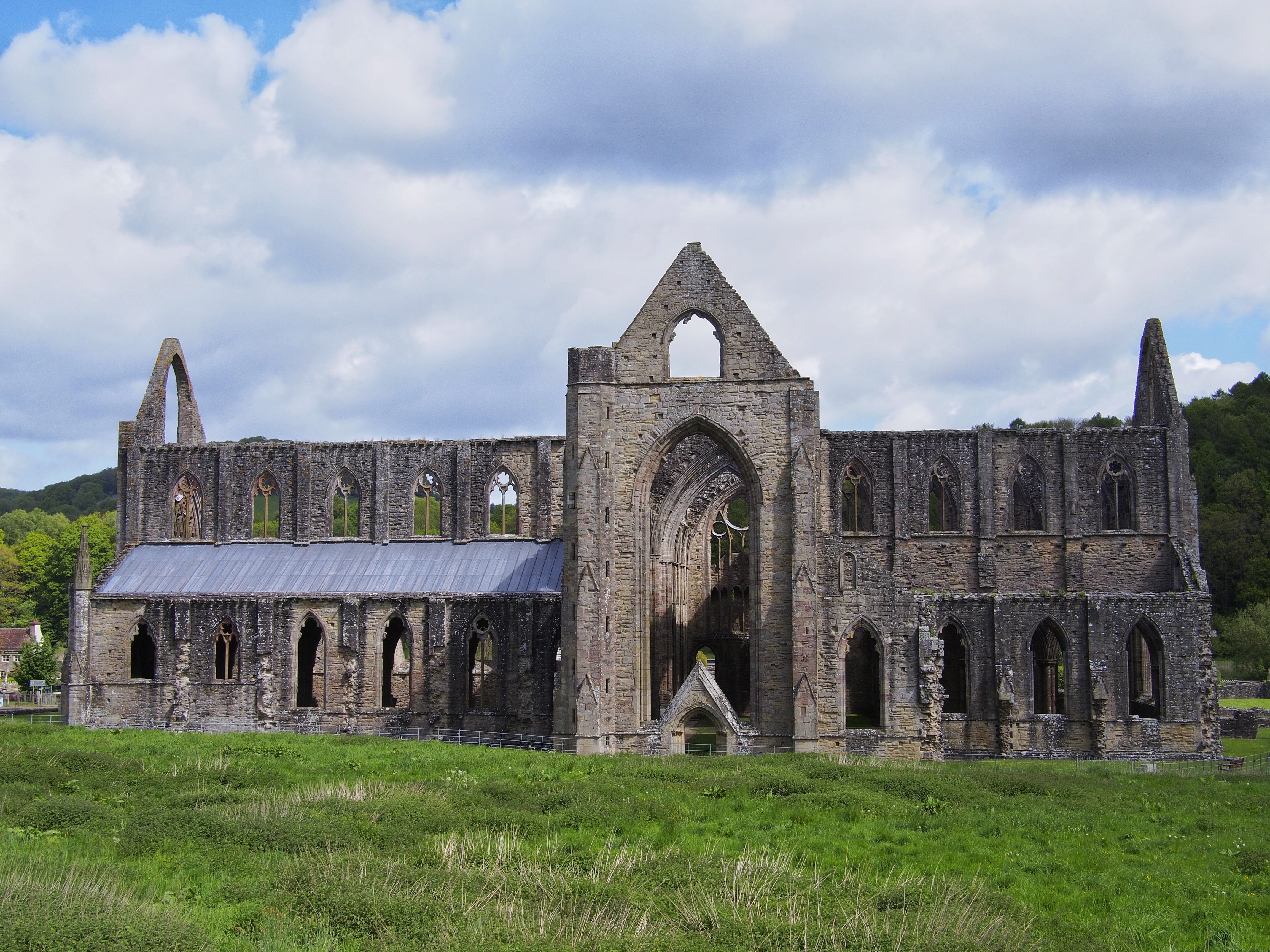 After Tintern we had to climb out of the Wye valley to continue our way westward. We cycled to Usk together where our short time as a trio already came to an end. Reja wanted to choose a flatter route closer to the coast, while we were heading farther North.
It was a pleasant ride through the country side. And I decided I want to become a tree designer in Wales when I grow up.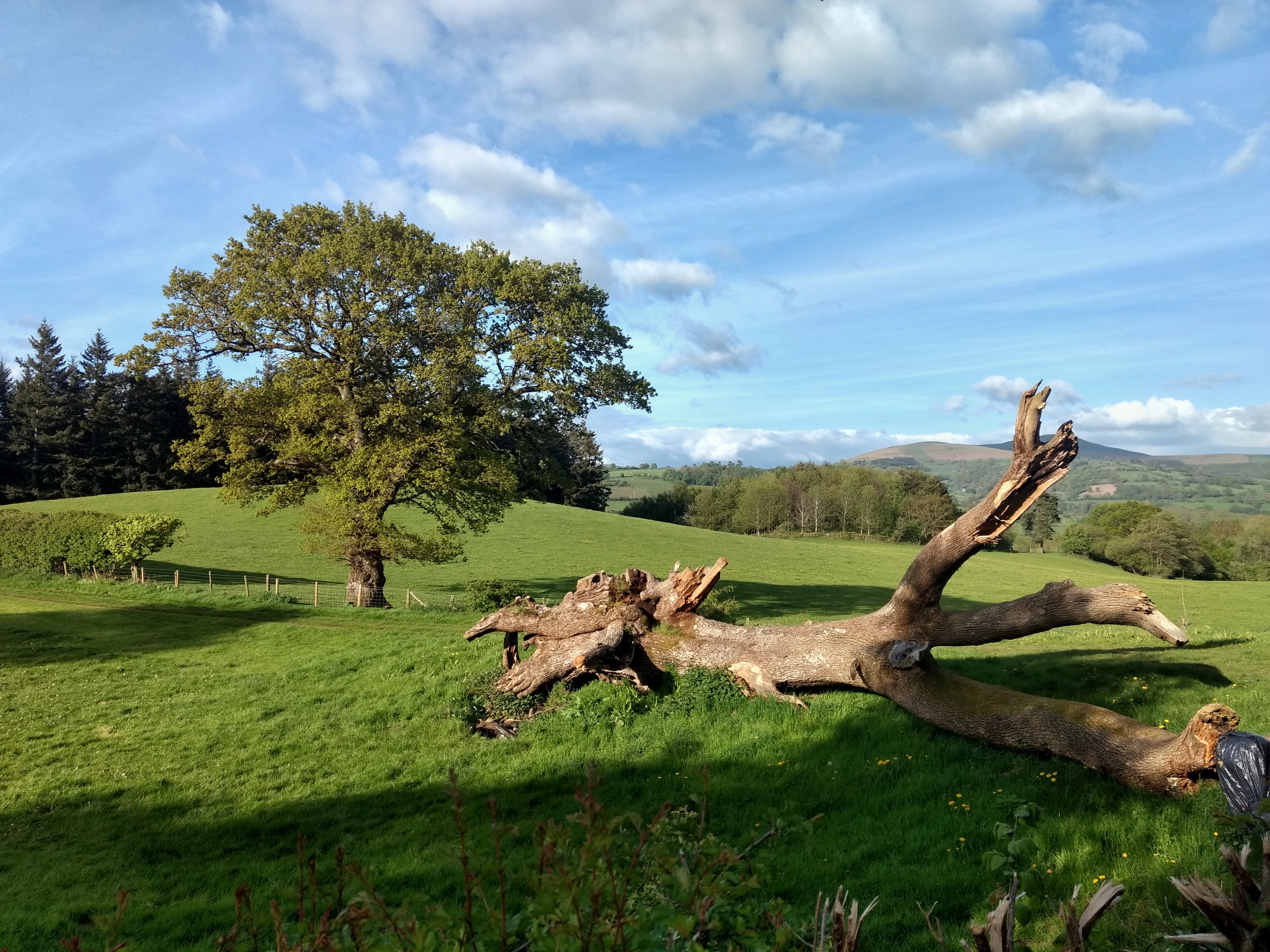 After a hefty push uphill, we cycled along the Brecon canal until we reached our destination for the day.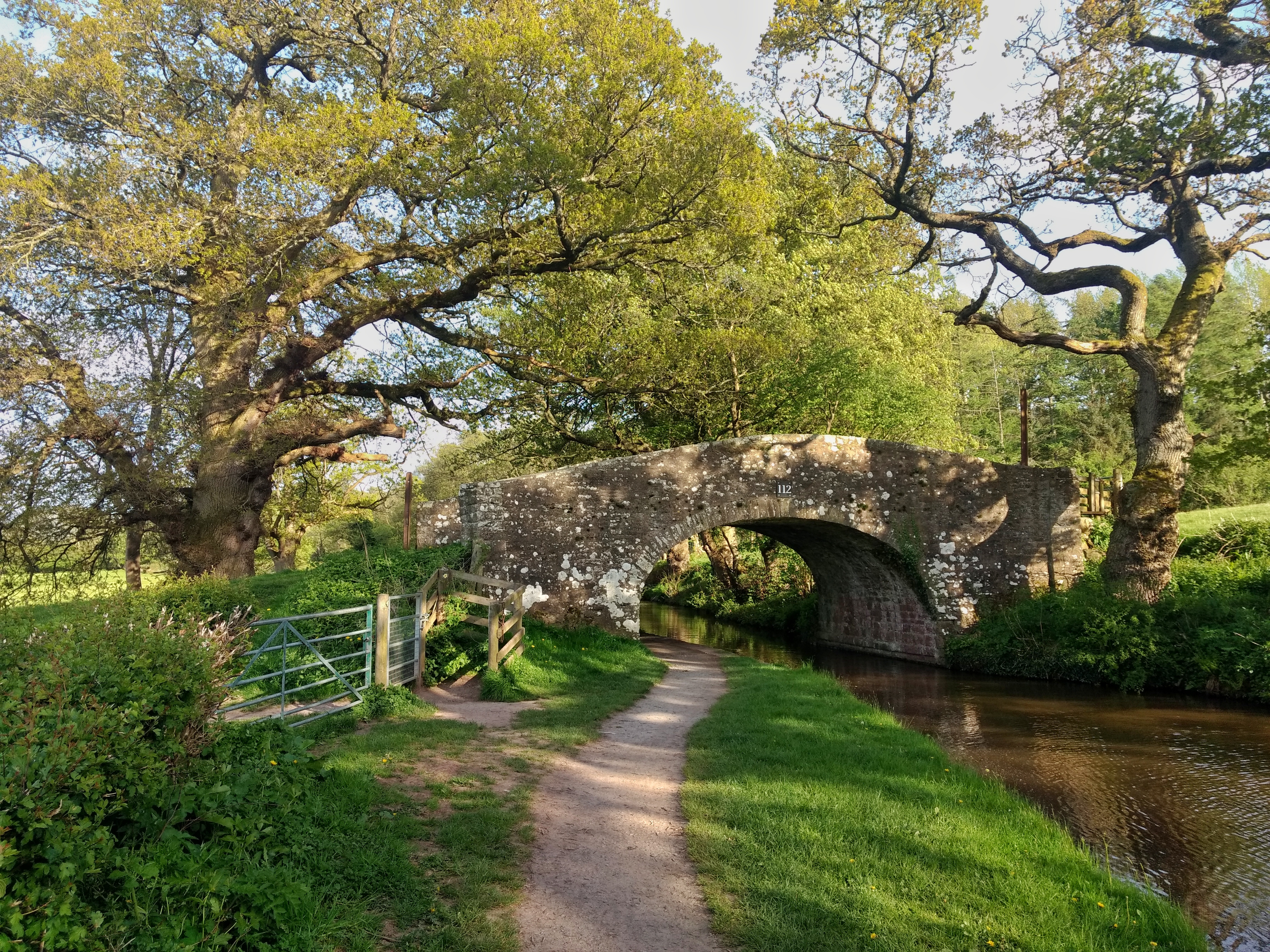 We stayed with Rachel and Luke close to Abergavenny. Rachel is a successful athlet, having just competed at the commonwealth games on the gold coast in track racing. Now they are planning their honeymoon: a bike ride from New York to Los Angeles.
They made a great BBQ cook up for us. Mushrooms with nuts and cheese, couscous with dried tomatoes and there were quiet a few more items on the buffet. For desert we tried homemade scones with marmelade and cream. Thus established to be trustworthy, we followed their advice to have a look at the "big pit" mining site at Blaenavon.
Before going underground one is equipped with the necessary items to survive in a mine.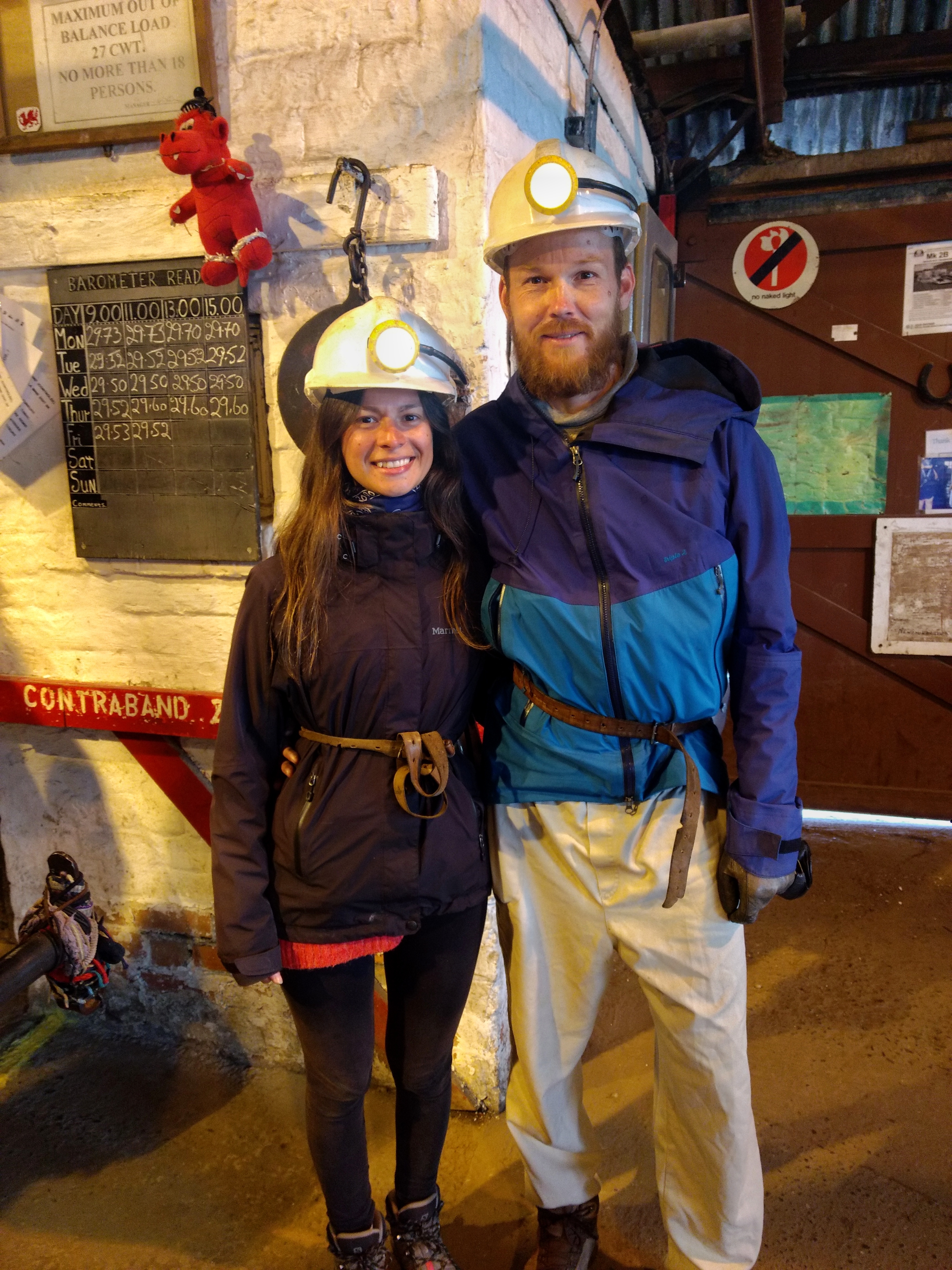 Our guide John had worked in the mines for over twenty years. And although he still considers it a lucky day when he got a job at the mine, he feels like he was done a favor when the they finally closed down. Enabling him to give tours today in a good state of health.
It was a short cycling day after the visit underground. It started to rain and the evening was rather sad, pitching our tent on a vacant camping site with the reception already closed. Luckily the weather cleared until the morning and we had a good day of cycling, lost of climbing included.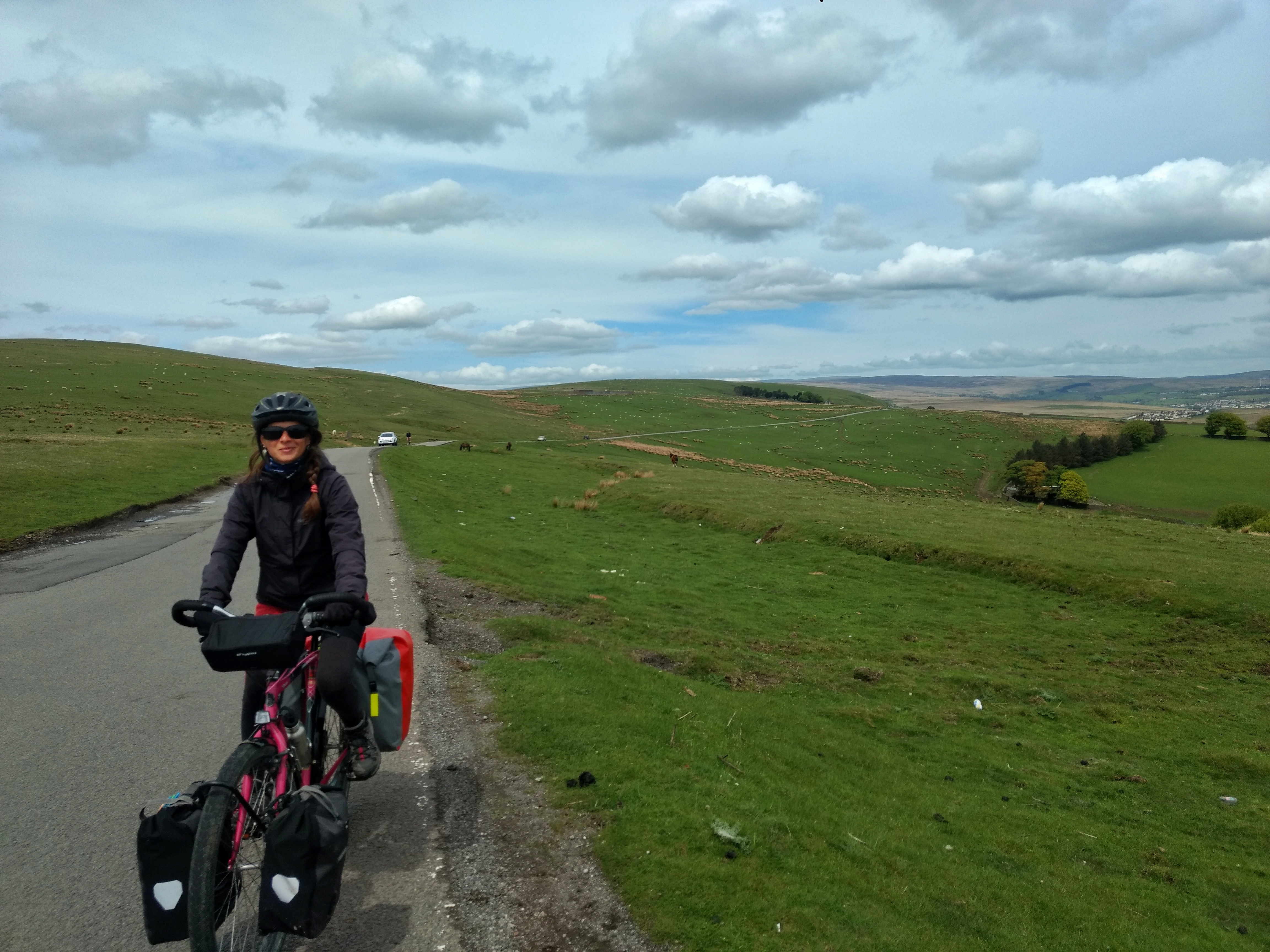 After being on the road for five days, we found ourselves on a campground next to a little stream and a nice bench with table next to our tent. It looked like a good opportunity to take a day off. We celebrated a bit after those hills with a cider and creamy mushroom pasta and the next day with an apple pie to restore our energies.
Over the next days we'll continue to cycle through Wales until Pembroke from where we plan to take the ferry to Ireland.