After the blog was sleeping for more than two years, it is time to open a new chapter.
After meeting Andrea in Cafayate during my last trip in Southamerica and living in Argentina for a good while, this is the story of our travel by bicycle through Europe.
We flew from Rosario to Madrid and then took a train to Lisbon where we stayed for a week. My sister was sending us our two bicycles and all the equipment and so we had almost everything to start our trip.
Although the winter was still responsible for rather short days and a cold wind, the hours with sun were already pleasant enough to explore the city. Almost every walk you take in Lisbon evolves stairs but also takes you past some beautiful views over the city like here at Santa Lucia.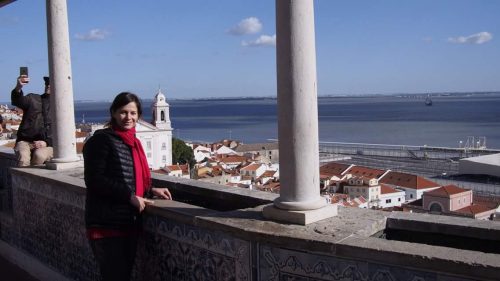 Close to the mirador passes the old tramline which takes you through the historic heart of Alfama.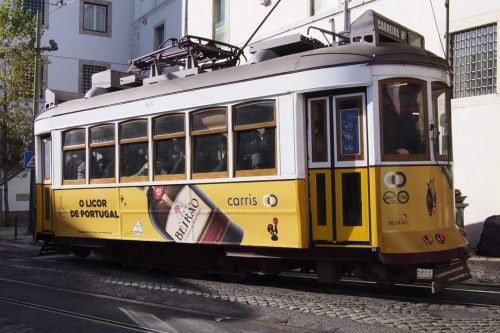 We bought the rest of the equipment and assembled the bicycles in time before two friends from Argentina arrived and stayed with us for a couple of days: Paula and Agustín.
Together we explored Lisbon and went for a day trip to Sintra. Where you have enchanted gardens where beautiful princesses dwell in their towers,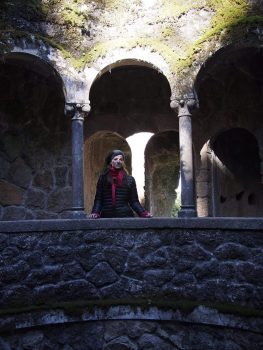 but also evil kings watch over their lands.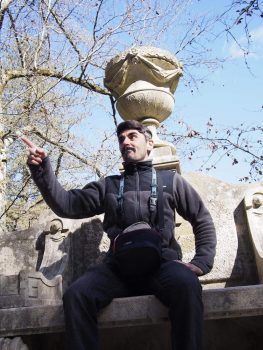 One of our favourite places became the market where we found most of our missing equipment. It is just next to the church of Santa Engracia, the National Pantheon.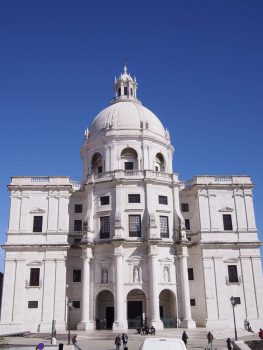 When we walked through the city we always took sufficient breaks to not got tired of doing too much.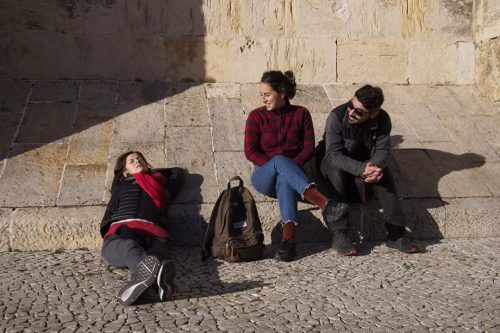 On the 10th of February we finally mounted our bicycles and rode our first kilometers along the Tejo river
before crossing it by boat. The post will be about cycling along the coast towards the south through the region Alentejo.