In Carrapateira we stayed two days without leaving the guesthouse much. The one time we left with courage after seeing some rays of sunlight as well as bits of blue sky lasted about half an hour in which we got to see some of the rugged coastline.
In Lagos we had to overcome some inundation from all the rain along the path to the cliffs.
And then walked almost as far as the lighthouse to have a view of the coastline towards Lagos.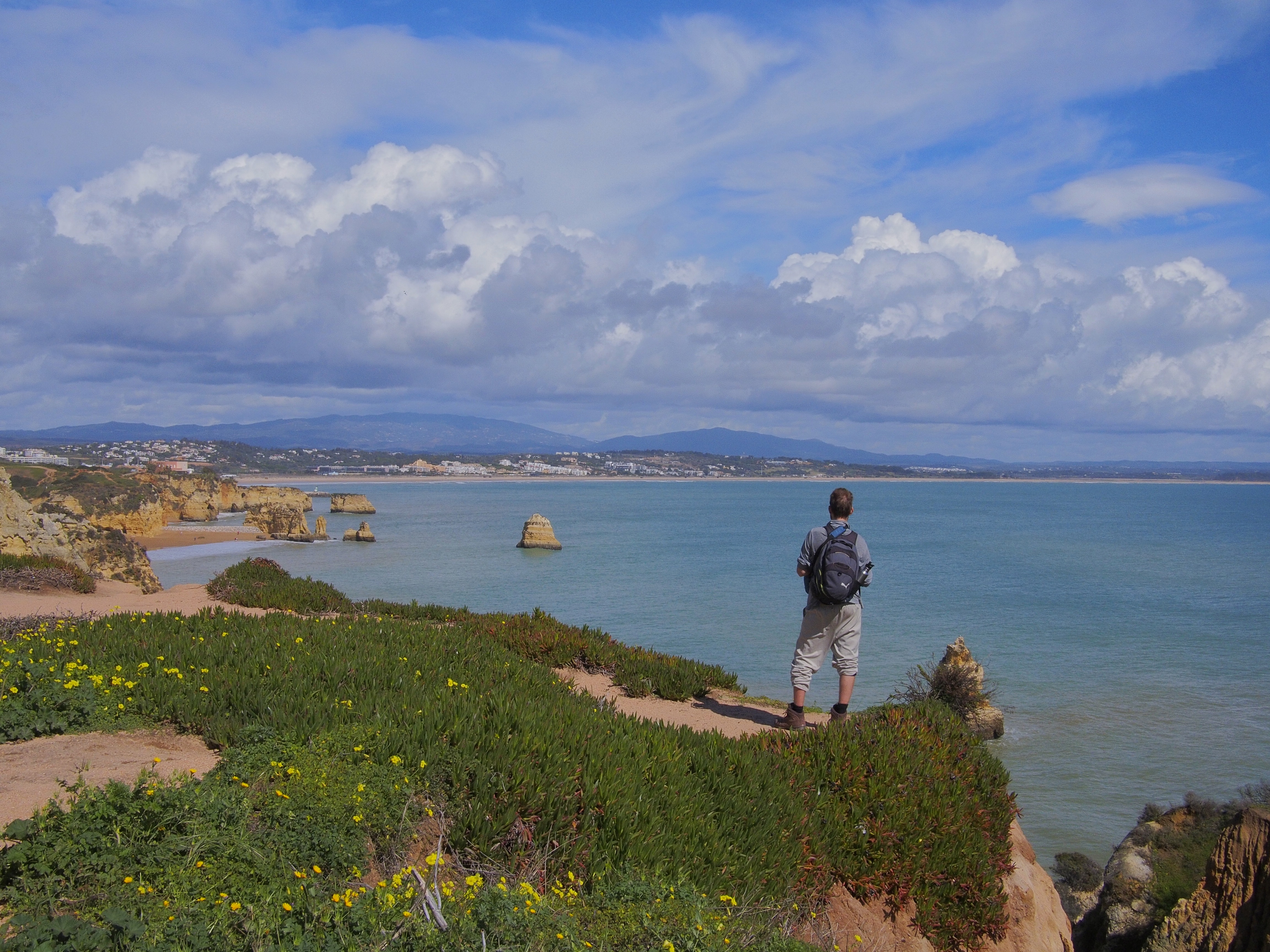 On the farthest point of our walk we stopped a while to watch the change in light and pattern on the breaking waves.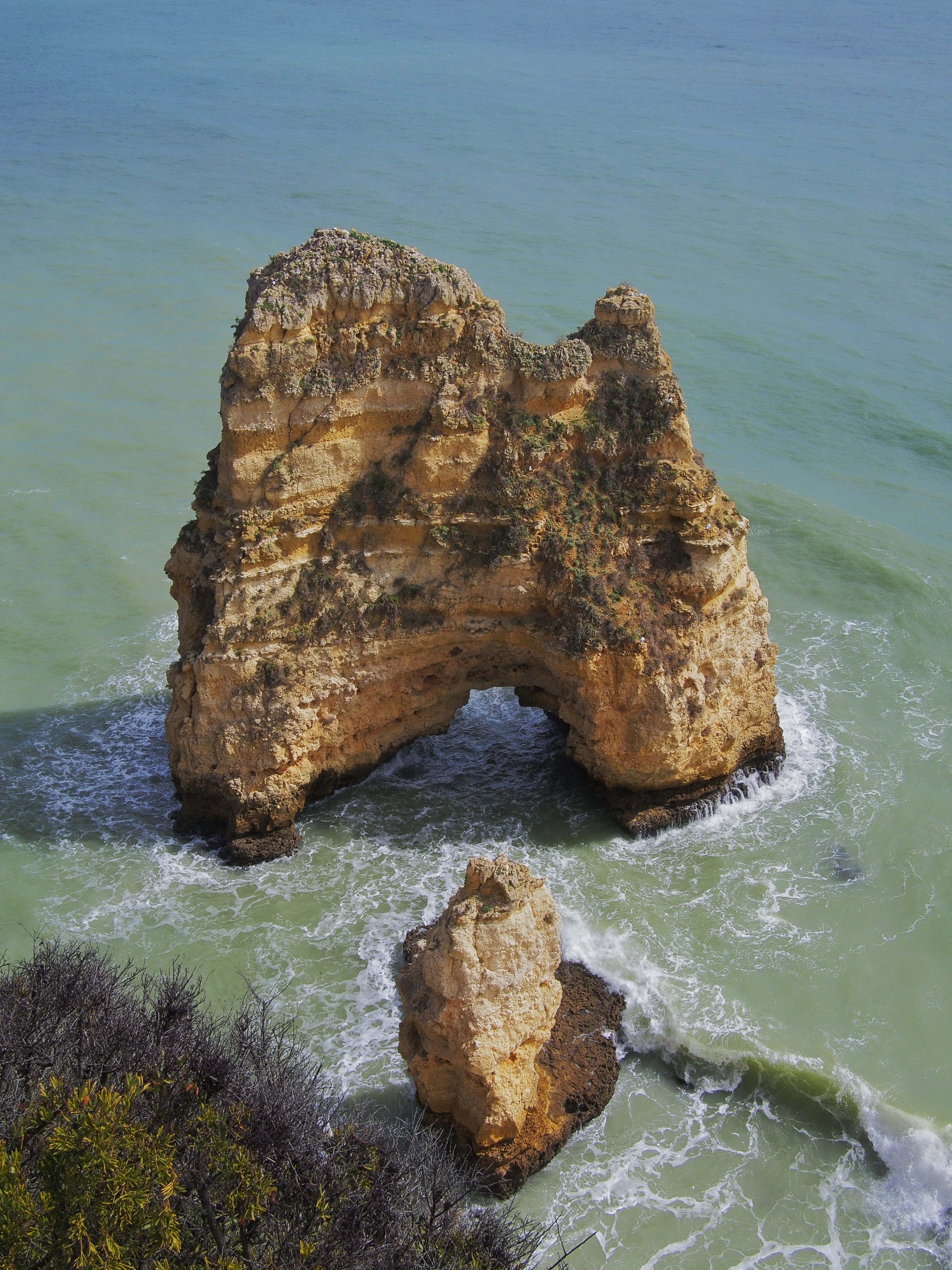 Our next stop was Faro where we first strolled through the historic centre while messing around,
and then went on to see peacocks in the park of Alameda.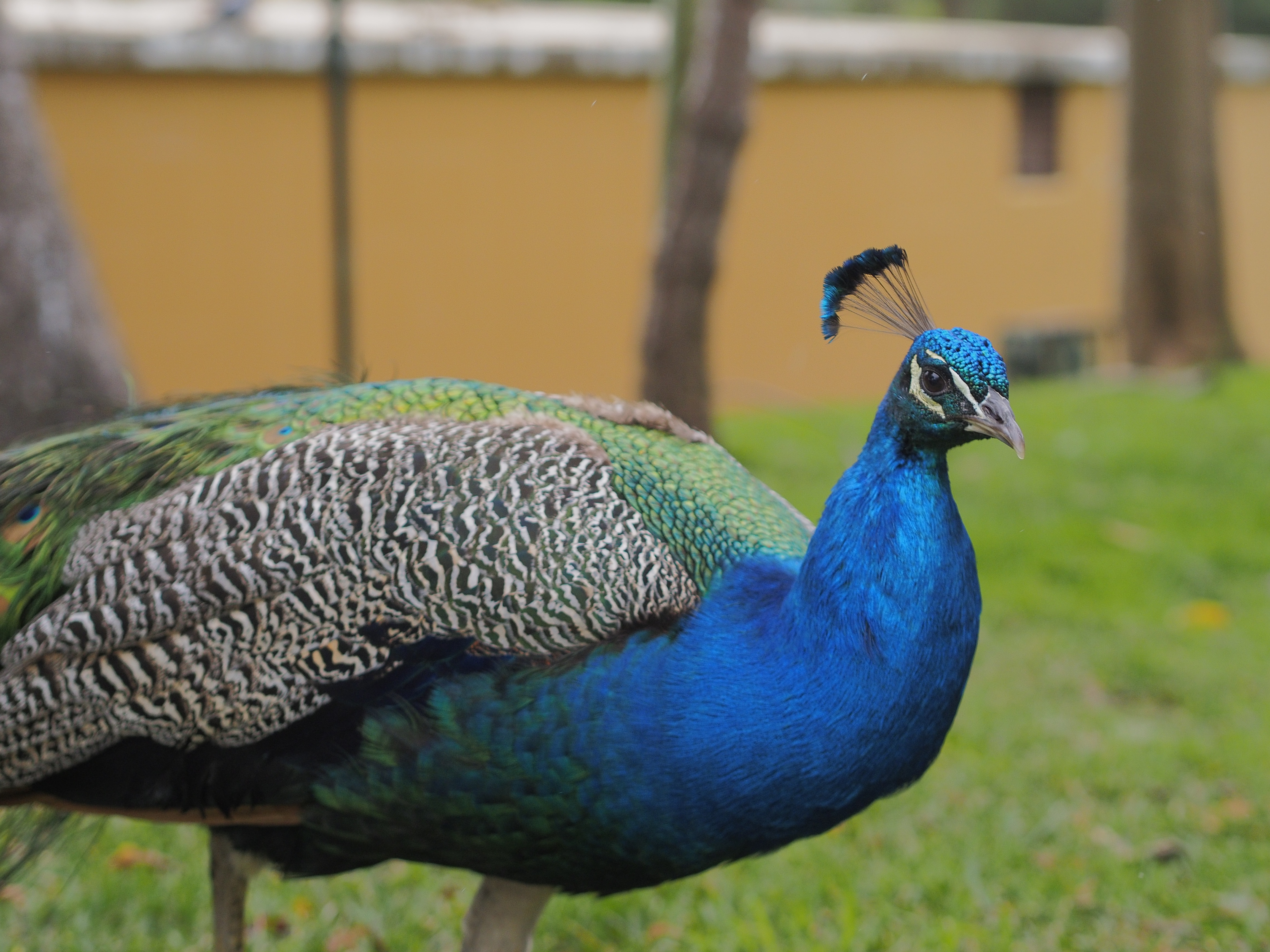 The ecovia, part of the Eurovelo cycle network, east of Faro is mostly a disaster, especially after rain. The parts inbetween Luz de Tavira and Tavira as well as Conceição and Vila Real de Santo Antonio are good. East of Tavira as well as east of Faro are closed bridges, marches or other obstacles that make it sometimes impossible to continue. We stayed at the campsite in Fuseta in lovely company. Mostly retired people that escaped the cold weather father north in Europe. Malcolm was an outstanding example. He let us cook and weather the rain in the vestibule of his second camper that was usually reserved for family visiting. Being protected from the rain and having a camp kitchen at our disposal made our plan to make pizza easier. It is still a hassle making the base in a pan and then get everything cooked well and the cheese melting before the underside gets burnt but it turned out oh so well.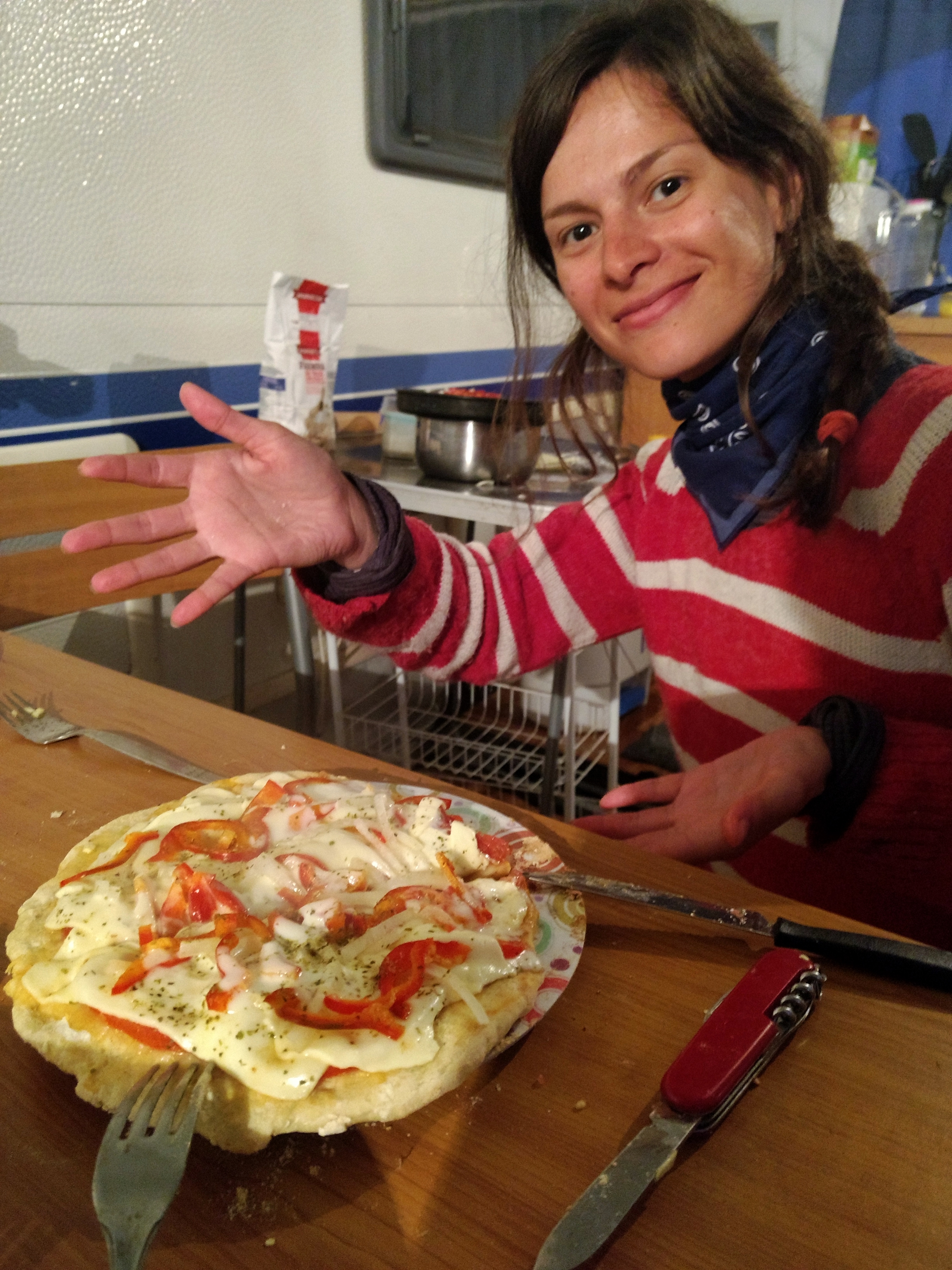 The smell of pine trees has been a good companion on many days in Portugal like here on our last kilometers to Monte Gordo.
From here we took a quick walk to the beach before setting up camp.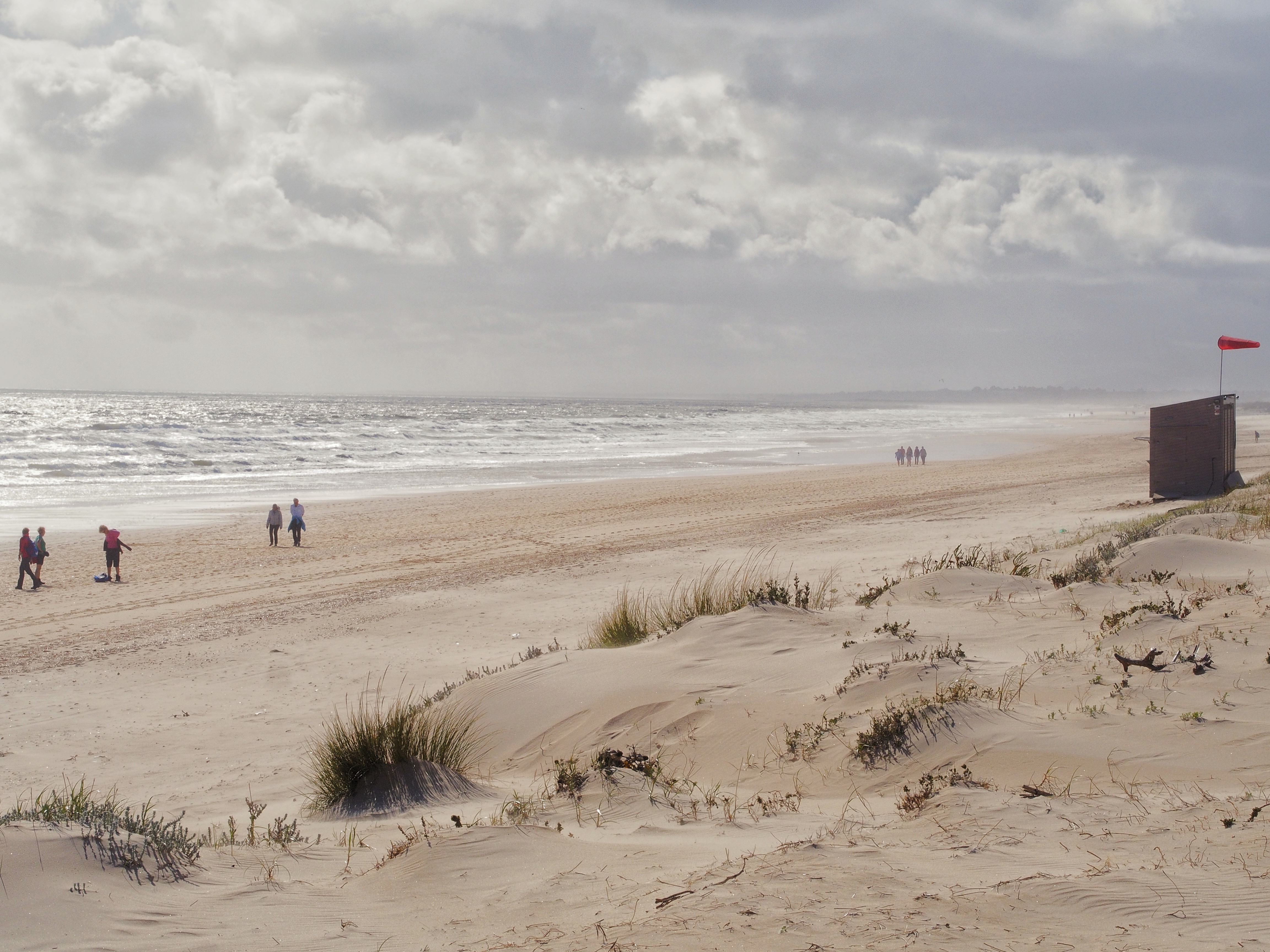 We made good use of the empty terrace of the closed restaurant in the campground to cook and stayed the next day in our tent for the first half of the day and in a small cafe in town for the second half as it continued to rain outside. And we started to wonder if we had formed an idea of cycling in southern Portugal and Spain that had more sun and warmth in it than reality could offer.