After taking the turnoff to Puerto Ibañez, it was mostly downhill towards Lago Carrera and a tailwind was pushing me swiftly along. And then one last look back…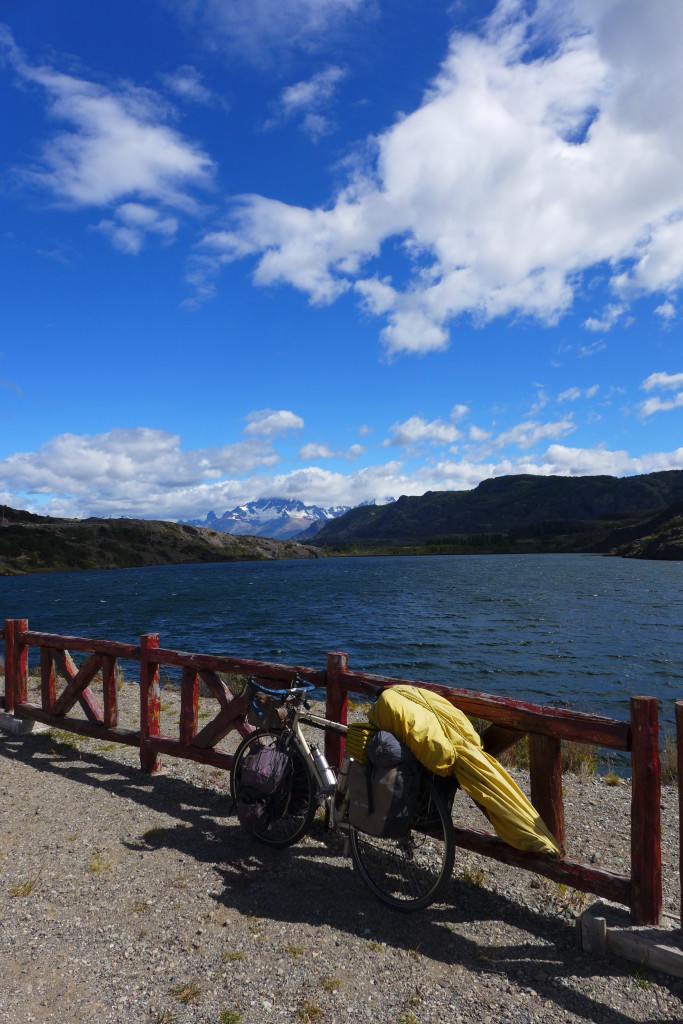 A common view in Patagonia, a body of water with snow capped mountains looming in the background. This was my goodbye to this wonderful place.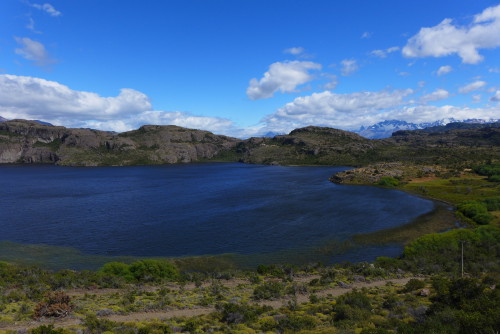 Then the Lago Carrera came into view and in the evening i took a ferry across it together with two other cyclists from germany.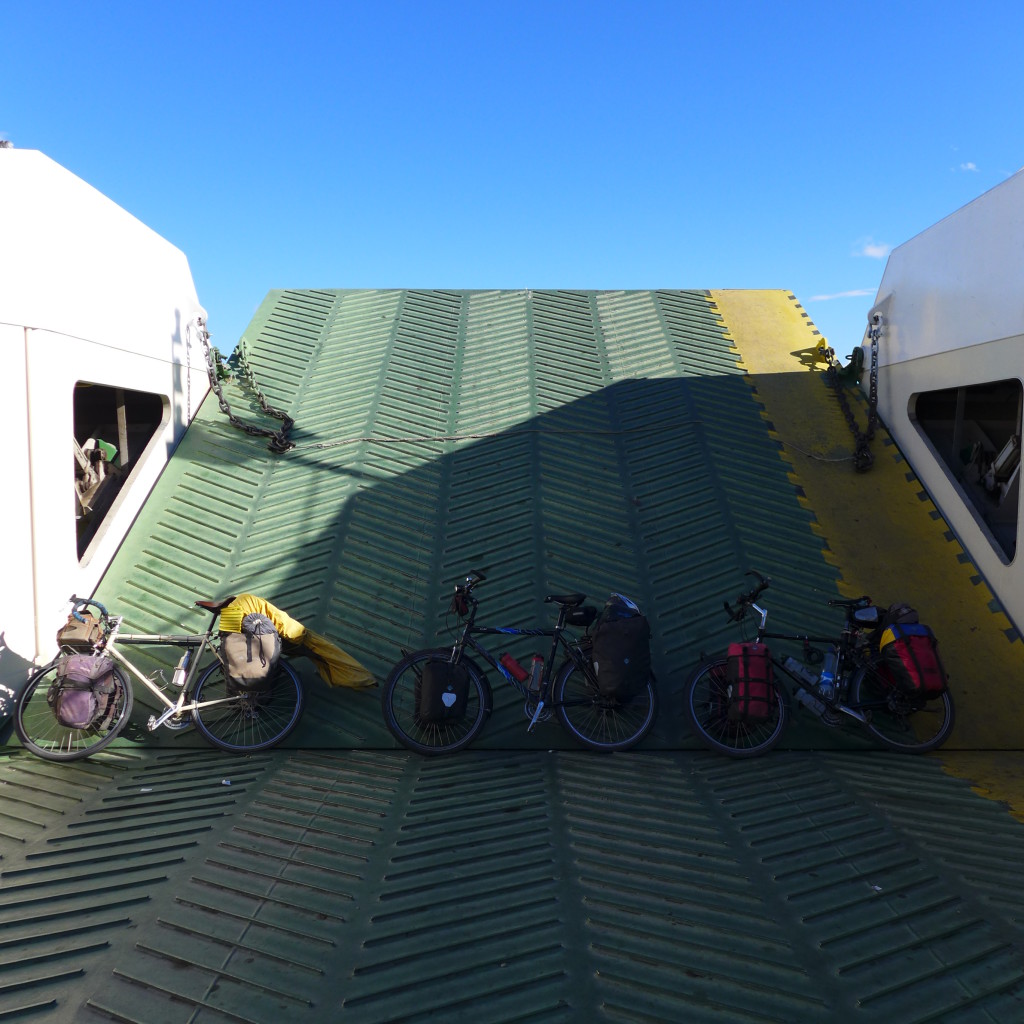 The wind was blowing strong but i still preferred to spend the crossing on deck. I camped in Chile Chico and tried one of the homebrewed cervezas, the son of the familie running the campground made himself. The next day it was only some kilometers to the border before crossing into argentinian territory again. One could see the road for miles ahead and besides the changing colours of the lake…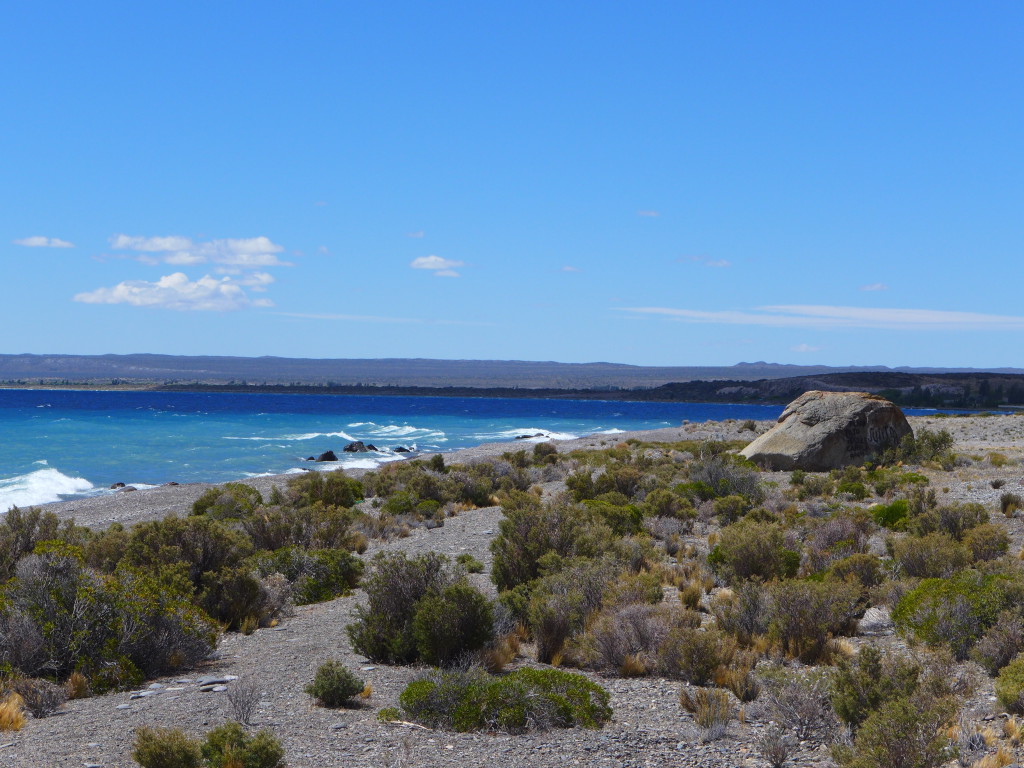 …not much was to be seen besides some armadillos.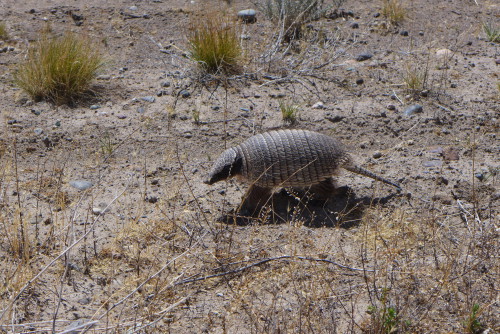 The road kept following the lake with the only difference being that it now was called Lago Buenos Aires. And it was pleasant enough with another tailwind keeping the pedaling effort to a minimum until reaching the small town of Perito Moreno. On the nice municipal campground my neightbour had pitched the same tent as mine in the other available colour less optimized for stealth camping.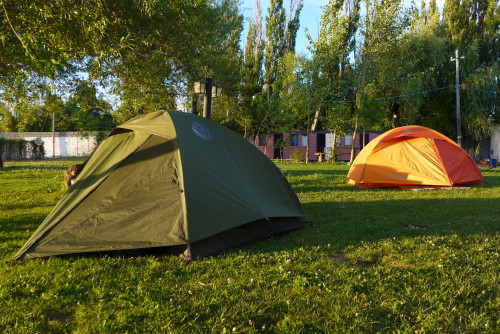 From here it would be all buses, and hopefully a train in between, until Buenos Aires.