After crossing to Argentina again, the bicycle part of this trip had come to an end and i continued by bus. First towards the Atlantic and then towards the north. After the privitization of the train network in the 90s, the majority of railways had closed down and now only a fraction of the network is run by several small companies. To break up the journey to Buenos Aires, i took a bus to Bahia Blanca to continue from there by train. After buying a ticket, which costs less than a fifth of the bus ticket, i checked into a hostel close to the train station.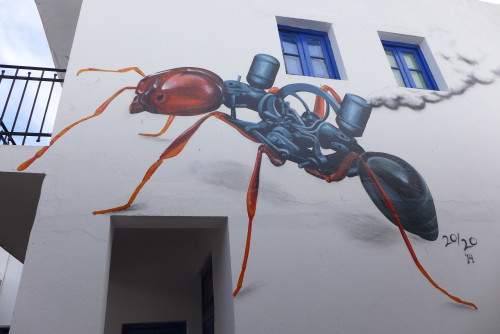 Ants are usually not what you want your hostel to swarm with, but here they added to the atmosphere.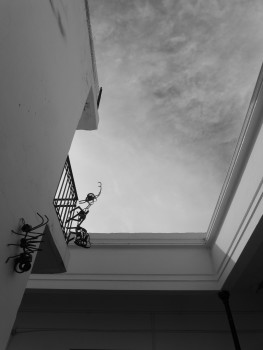 The yard was filled with them as well and next to them parked a freak or tall bike. The first use for these machines was for make it easier to light gas lamps in the late nineteenth century.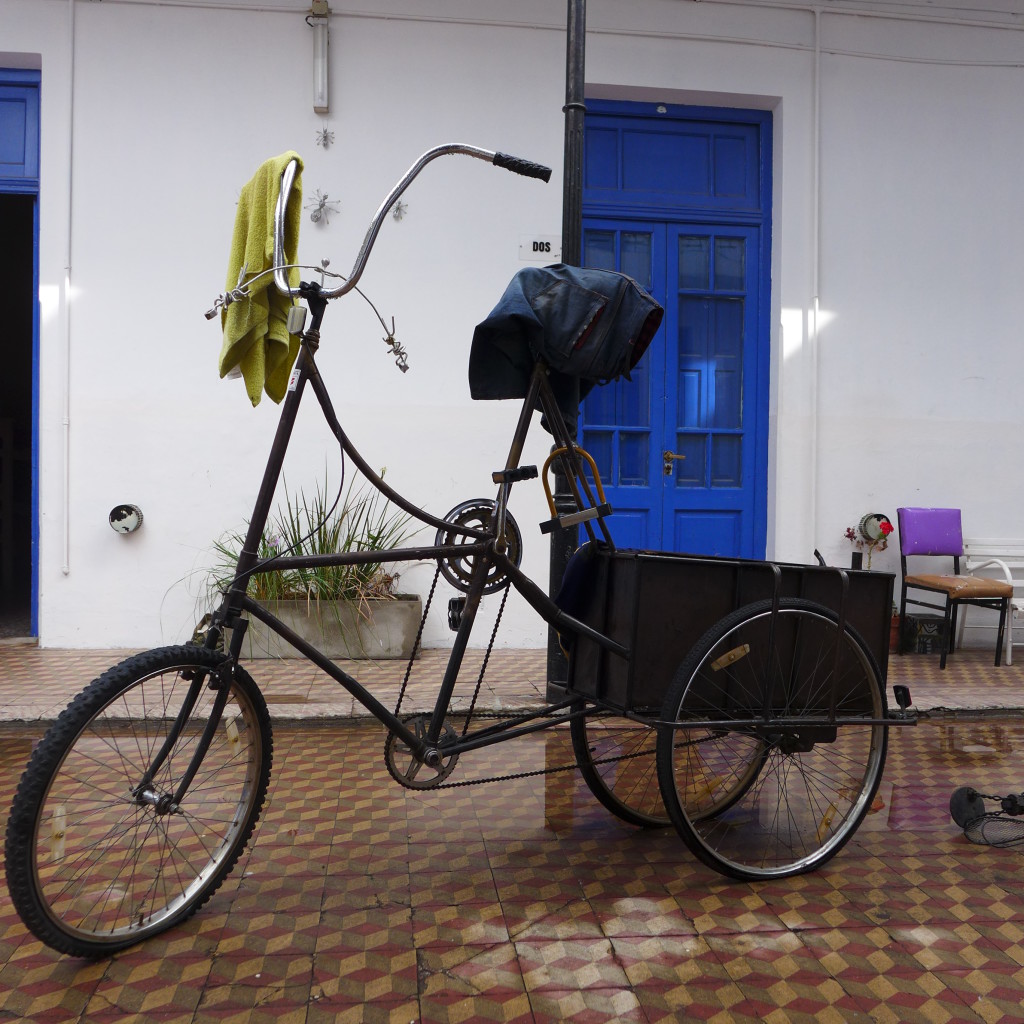 Old bicycle parts were also used in creating some of the ants. Here a cogwheel was used to creeate for the fangs.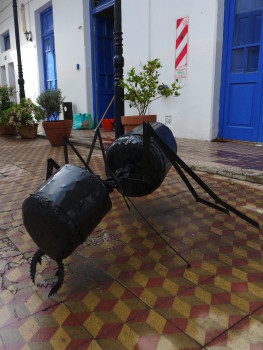 The next day at the station, it felt like travelling back in time to the early days of train travel.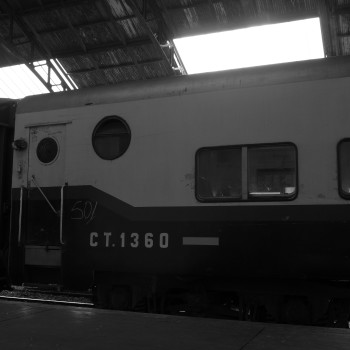 The railways and the station look almost abandonned and nature is taking them back one grasshalm at a time.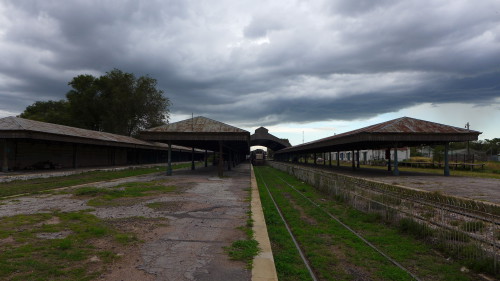 The sky was darkening and once we were finally on our way, the rain blurred the vision out of the windows and together with the smells and noises added to this unreal atmosphere.
The train ride itself is an adventure. There are more comfortable classes, with the 'pullman' even one above the first class, but they are generally booked out quickly and all that remains is the tourist class. Which isn't very comfortable but has a nice little feature: You can convert two double seats facing in one direction, so that they face each other, by folding the backrest of one seat to the other side. Thus enabling groups to suit their news best. After chatting to a father and son duo for a while, they asked me to get up and created that new seating arrangement in seconds. All the while the son was holding his new guitar he was too reluctant to put in the overhead compartment. Later he played a little bit and after only four weeks of lessons, that were included as sort of a test run to see if he has the motivation to play, i was glad the father was satisfied and willing to let him continue. Even though, the train ride takes at least twice as long as with the bus and is less than half as comfortable, it might be the richer experience for some. Soon some news about Buenos Aires and beyond.