The road kept follwing lakes towards the south. First the lago Gutiérrez and then lago Mascardi. I passed El Bolson, a town many hippies from the capital chose as their new home in the 70s, and also known for its surroundings and outdoor activities. What seems like a place well worth visiting, the description reminding me of Vilcabamba, where i spent more than a week relaxing and exploring its surroundings, i just passed as i didn't feel like making a stop for a longer period of time. Just as i was about to exit town, somebody yelled my name, and i was pleasantly surprised to see Simon, one of the lovely folks of the Huayra Sanipi family of Cafayate and had some time to exchange our latest experiences.
From Cholila, where i spent a nice hour with good coffee and wi-fi at the café above the tourist information, i cycled the last part of asphated road towards the PN Los Alerces.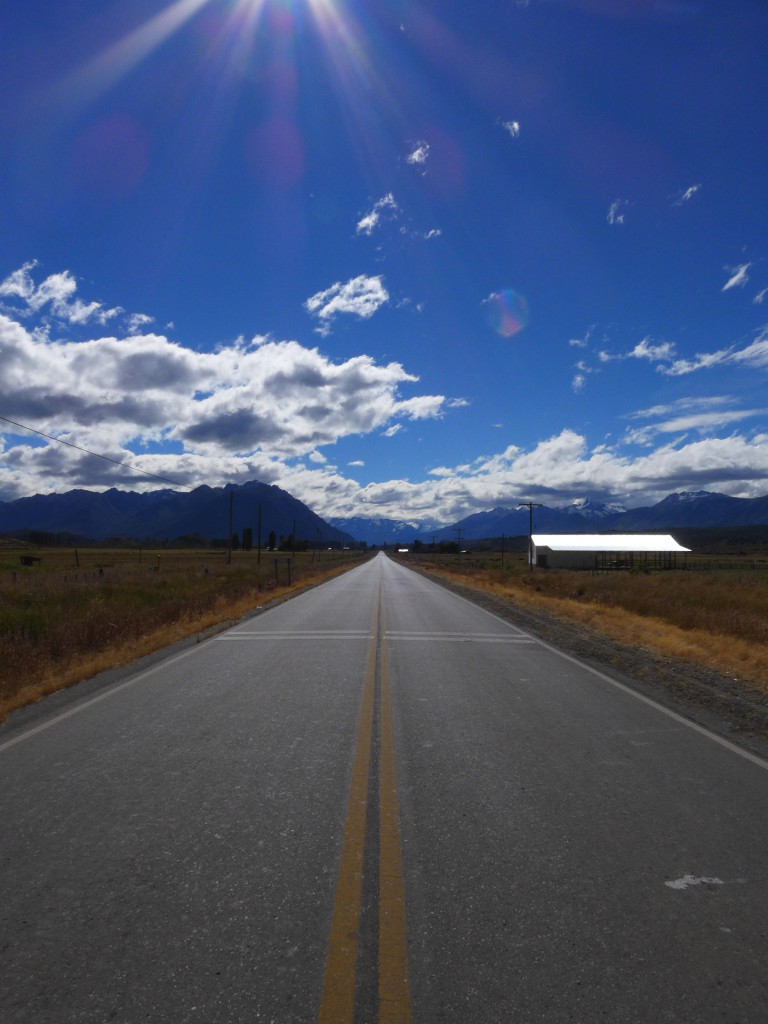 Camping not far before its entrance, i was up early and had the whole day to explore. When i stopped to filter water, this curious fellow was hopping around the bike for a while, closer than most birds would dare to in other parts of the world.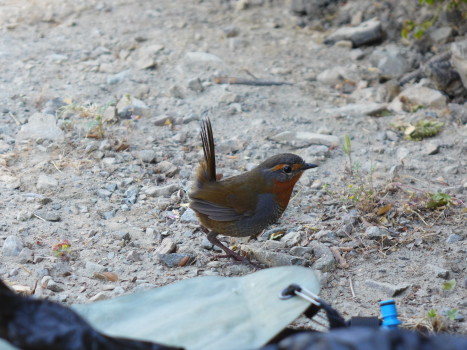 While looking for a place to rest along the road, i stopped at the beginning of the path to the viewpoint over laguna verde and postponned my planned picnic for a while. Which was well worth it to see this.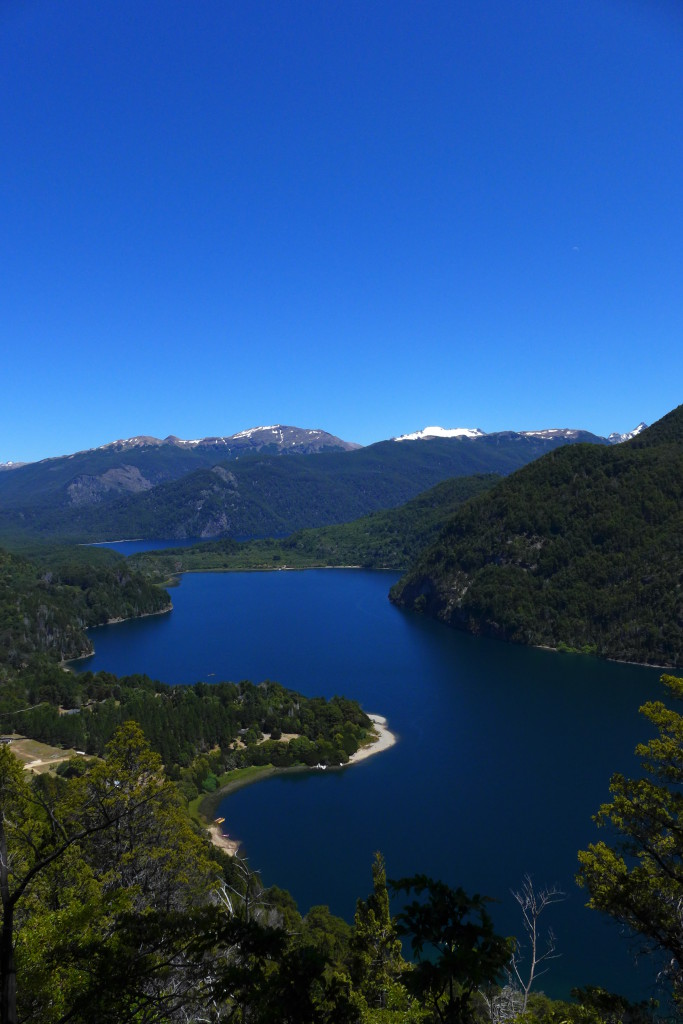 If someone would want to study the colour blue, this would be a good place to start as almost every body of water seems to add another shade to the palette.
Some of the lakes had beaches…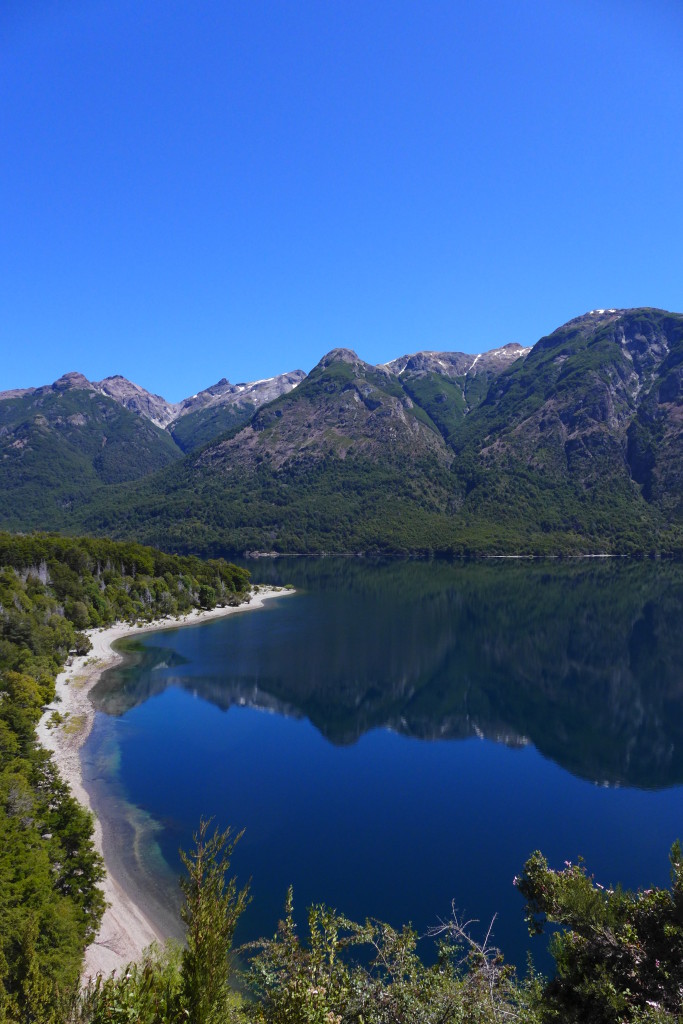 And on one of these i pitched my tent for the night. There are only a handful of free campings along the road through the park and a good place to meet other travellers. I met some Argentinians who invited me to have mate with them while preparing dinner over the fire. The next day i already left the park again as there is just so many lakes you can look at, which probably holds true as well for photos of lakes…
so how about some clouds…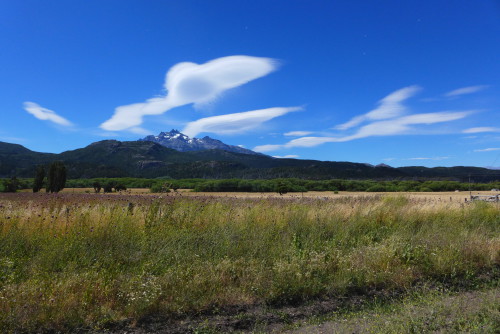 or rivers…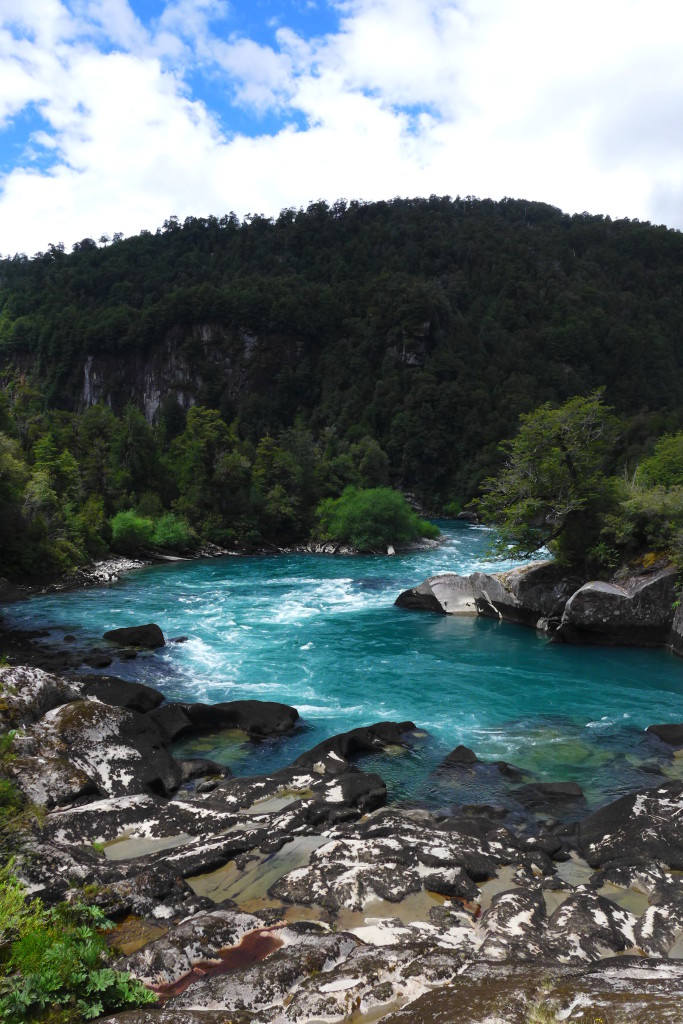 This is already in Chile on my way from Futaleufu towards the Carretera Austral.