Arriving in the mariscal district, it could hardly be a more drastic change from the last evening spent around Mojanda. Bars and discos with booming music and people running to and fro. It took a while to find a hostel as many were booked out. I was glad to get an early rest and enjoy the ciclopaseo on sunday the next morning. An axis of main roads from north to south is closed for motorized traffic. Along the way are many places of interest and street artist inviting to make a stop. So it took some time until i reached the old town and its central square, where a band was playing folk music.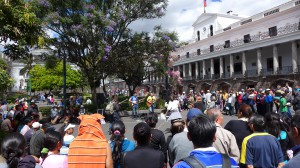 A little further, a marching band was making its way towards 'la ronda', a street filled with cafés, restaurants and little specialized stores. All the while people were cleaning the street in front of them to advertise a clean city.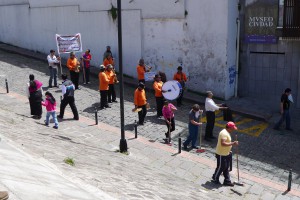 Only on my way back did i see the basilica from afar,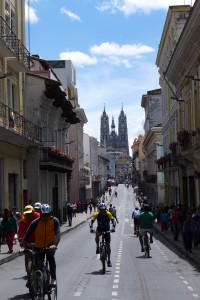 and stopped for a closer look.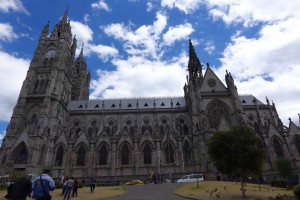 The afternoon was spent hunting for warmer clothes, as routes over 4000 meters are yet more to come. On my way back, a monument reminded me that during the last day towards Quito i had crossed the equator without any visible sign on the road. At the "parque elijo" with a sculpture of Alexander von Humboldt.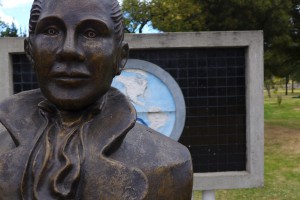 One recommendation i received was not to miss out on the Cuyabeno national park. So i made my way to the bus terminal to catch a night bus to "lago agrio", from where another bus and a boot would take me into the very heart of the park along the Rio Aguarico which joins the Rio Napo, a tributary to the Amazonas.