once in middlemarch, the start of the otago central rail trail, it began to rain and i opted for a stop at the kissing gate cafe. along the upper taieri gorge the trail is crossing viaducts, leads through tunnels,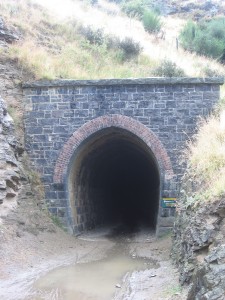 and over some of the original bridges from the rail line.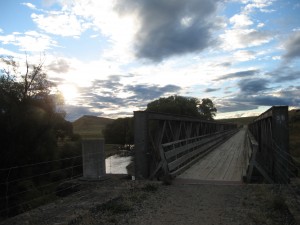 there is an informal camping just next to that bridge with a river flowing beneath it providing water and inviting the dusty cyclist for a swim. early next morning i was on my way again to ranfurly where i would leave the rail trail towards danseys pass.