tagged as 'the adventure capital of the world' queenstown's main road is a succession of adventure tours and thrill selling shopfronts. i called jens and laurence who were on their way back from a day trip to the milford sound. as their hostel was booked out, i pedalled out of town to the twelve miles campsite and we planned on meeting the next morning at the ferry to get to the other side of lake wakatipu. ferry might not be the right word for the tss earnslaw, an old steamer which was built in dunedin and then transported in parts to queenstown before being rebuilt.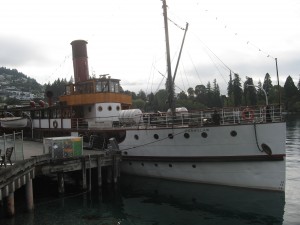 it is still the same old engine which propels the screws of the earnslaw which has its 100 year anniversairy this year. the operator offers guided cycle tours and there is a bike storage in the bow.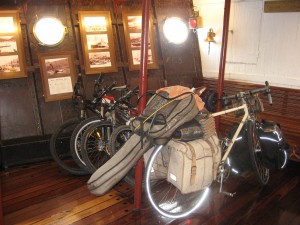 the bicycle is included in the ticket and still the price is quiet dear for the crossing. but it was well worth it to get to the start of the von river road.