after a good memory from the siTigun café in georgetown on penang, malaysia, i was lucky to get another recommendation for a place where good coffee and bicycle culture meet. this time in sawtell just south of coffs harbour, a place called 'split'. the café is linked to a bicycle store, organizes group rides and has some bicycles on display like this cinelli build.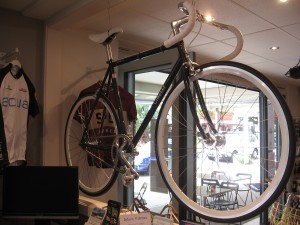 and even has its own trikot…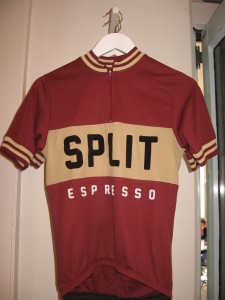 not every bar or café allows people to recharge their electronic equipment while enjoying a coffee. here that's no problem and there is free wi-fi too.