leaving the west coast didn't mean a lack of water around me on the way to the east. after leaving koh muk on the ferry, i had to take another one to cross over to kantang and was then riding through an area with various waterfalls. i just picked one of them, the namtok ton te, to take a closer look. as i arrived in the evening and it was already getting dark, i was looking for a place for the night. but instead of staying at the resort, i celebrated my regained camping skills and pitched up my tent at the rest area next to the waterfall. i lost one of my boxers to an army of ants during the night, but there was no time for anger or despair in the morning as i walked through the forest along cascades to the main fall.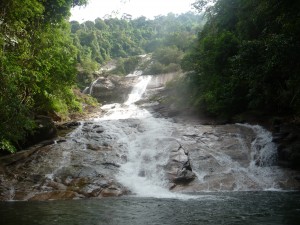 after a hearty breakfast i started going north. not the shortest way to malaysia, but i was in no hurry as i had to pick up a letter in hat yai that was only due in a couple of days. which left me enough time to explore the area around the lake songkhla, which is actually a lagoon complex separated only by a spit from the gulf of thailand.
by now i was familiar with the map and was able to pick streets with less traffic which have usually also more to offer in landscapes.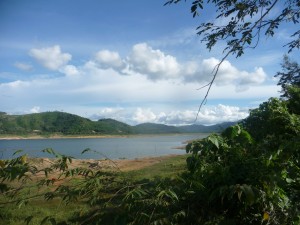 after reaching the lake at thale noi (the village named after a part of the lake), the street was cutting through between the thale noi ('small lake') and the arms of the lagoon with a good view from the elevated road.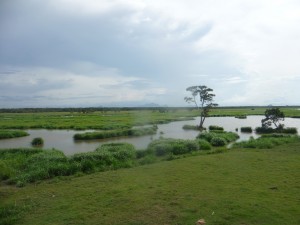 and after riding along even more water…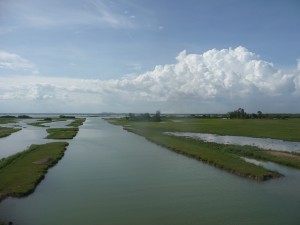 i arrived in ranot on the east coast. afterwards i followed the spit towards the city of songkhla.
this part of the trip also made it on my list of favourite cycling routes. you'll find details and the road numbers here (at the bottom of the page).