a former school was transformed into the s-21 prison for interrogation and torturing captives.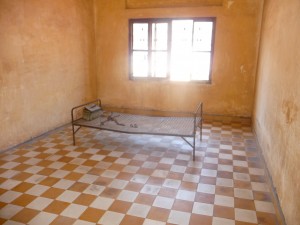 in most of the rooms there are photographs of how it was found after the vietnamese army took control over the city. 14 victims were left dead by the khmer rouge before they fled the city.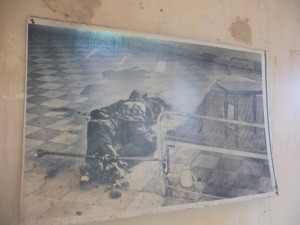 many of the former class rooms were devided by crude brick walls to create tiny seperate cells.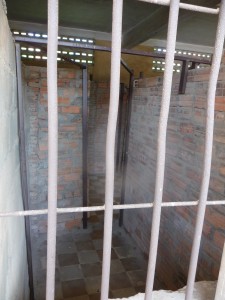 when you take a look a the photographs of the victims you wonder how many children are amongst them and why the khmer rouge felt threatened by these people.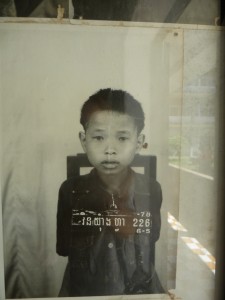 many ot those imprisoned were later executed at the killing fields.