early in the morning on my second day in phnom penh i made my way to the royal palace. the palace itself like about half the area is off limits but other buildings are free for visitors. like the throne hall with its mostly golden interior. photos were just allowed from the outside.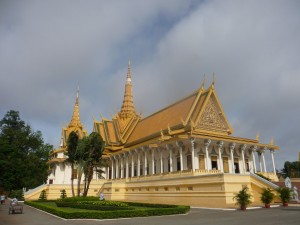 frescoes, mostly depicting scenes from the reamker, can be found inside the buildings and along the arcades.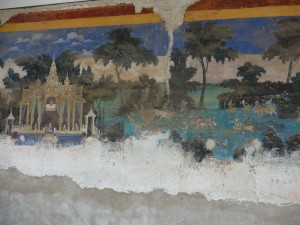 the reamker is an epic poem based on the ramayana epic from india.
another important building is the silver pagoda.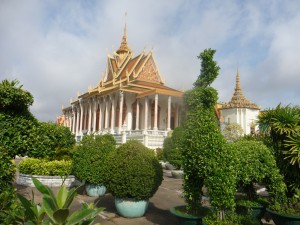 it got its name from the silver tiles on the floor. which i have to say were mostly covered by carpets and half of the uncovered ones were held together by duct tape. but still a cool name for a building.
coming to the palace as soon as it opens is good advice. you'll soon be ahead of the few tour groupes which move very slowly and so there is plenty of space to explore the site without trampling over other people's feet.
tomorrow i'll visit the former prison camp s-21 and the killing fields, places of terror erected by the khmer rouge.