one of the first things you see towards downtown vientiane is the pha that luang, the golden stupa, symbol of laos …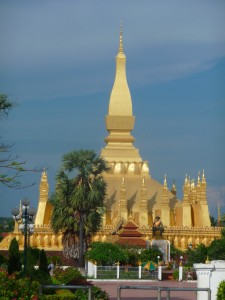 the patuxay follows on the main road leading towards the presidential palace and has a rather funny background story. the laos goverment used some cement sponsored by the americans for it although it was supposed to be used for a new airfield. because of this story it is also called the "vertical runway".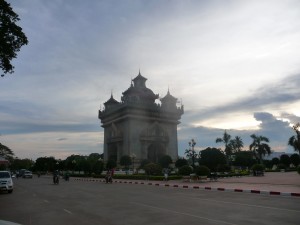 vientiane has some quite corners to read a book or to enjoy all kinds of food,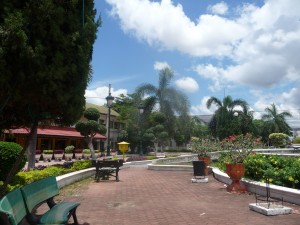 some say it has too many of them and describe it as the laziest capital of the world.
i liked it there and found my favourite places. by chance i met raphael again whom i first met on the trip through tibet. we had dinner and watched the world cup before our ways parted.
within the week of my stay i also applied for the thai visa and got myself a visa extension. that leaves me enough time to explore the south of laos.