the scenery is amazing so far. low hanging clouds and the mist are creating a special atmosphere that makes for a feeling of being at a mystical place.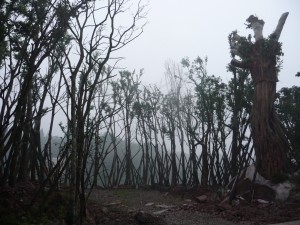 especially one time where the main road just ended in a construction site. just some two wheelers and myself used the road for the next 20 miles and it was hard to imagine this road being usually filled with cars and trucks.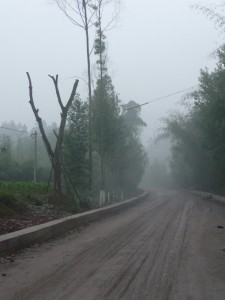 first i laid eyes on the bamboo woods i thought it would be a wonderful place for a night camp. with a candle burning outside (and in safe distance from) the tent it felt comfortable immediately.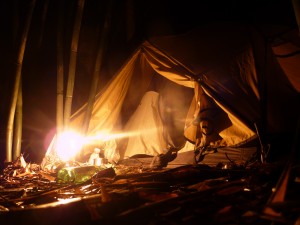 after climbing up and down the mountains on the "old" roads, i ended up on one of those new roads which go through the mountain rather than around or over it. i felt like spending half of the day in those tunnels.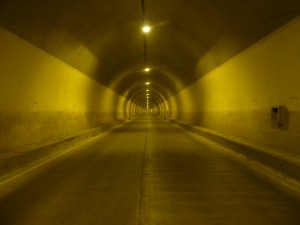 the road had almost no traffic and without any wind and going slightly downwards, moving forward effortlessly there was enough time to enjoy the acoustic of the concrete tubes.