120km south of chengdu lies the city of leshan. part of the mount emei scenic spot is the giant buddha site.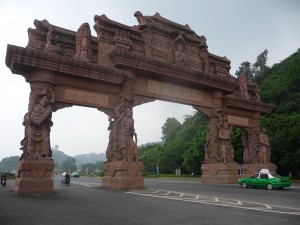 and here it is. 71 meters in height and its feet big enough to host a family for picknick.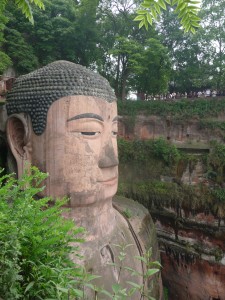 the buddha has a wonderful background story. it was built to ease the rivers for safe passage for the ships. the construction and the massive relocation of rocks from the cliff face did truly calm the currents.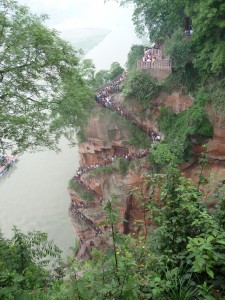 there were so many tourists visiting the statue that day that i didn't bother to stand in line for hours to take a look from below. if you visit maybe it's best to take the tour with the boat. cheaper tickets and a better view of the whole statue. oh, and if you visit by bicycle, don't spend 5 yuan on a parking ticket. get yourself some icecream instead!